Why do bees hum? Because they don't know the words!
Why do sexual partners hum? Because they want to add a whole new pleasurable dimension to their blowjobs.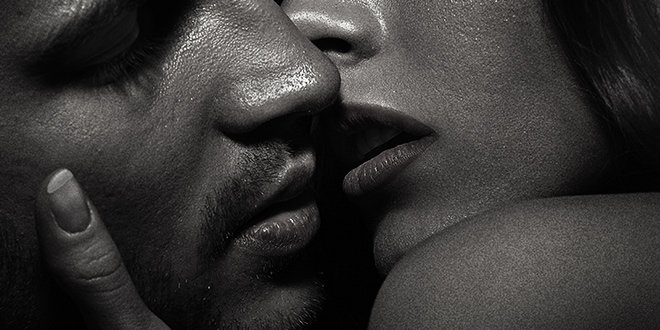 Okay, so mine doesn't measure up to the well-known children's joke. However as someone who works within the sex industry, as well as being around numerous colleagues and friends in the same line of work, I was surprised to find out that not everyone knows what a hummer blowjob is.
If you're a frequent reader of the LELO blog, you know doubt know what a hummer entails; you're invited to scroll down to the tips section, where we'll explain the nuts and bolts of giving a good hummer blowjob. For the uninitiated however – welcome!
Defining the 'hummer'.
A hummer is; '…an oral sex technique performed by humming, rather than licking or sucking. Humming causes the giver's lips to vibrate against the receiver's genitals, creating a pleasurable sensation which can intensify orgasms.'
So, simply enough, to give a hummer is to emit a deep, sonorous hum while you're giving a blowjob or performing cunnilingus, and it feels fantastic.
Performing a 'hummer'.
To do it is simple – just hum a song or just a deep tone while going down on your partner. If you're performing a hummer on a male partner, try humming deeply from your throat while he is fully in your mouth so he feels the vibrations throughout his shaft.
Alternatively, you can do that same deep humming, from your lips this time, while one of his testicles are in your mouth. Pair this technique with an expertly performed hand job for extra pleasurable results.
Want to give a hummer to a female partner? Simple – form a vacuum around their clitoris with your mouth. While you lick their clitoris, let out a deep hum directed to your lips, effectively surrounding this pleasure point with glorious vibrations.
So, what do I hum?
Going through your mental playlist of what you should hum? Yeah, we can't really help you there. We suggest something with low tones or a lot of bass (know any good cello solos?).
Alternatively, maybe you could use the time that you're going down on your partner to ponder the bigger questions of life: why are we here? why do bad things happen to good people? Is God truly dead – and did we kill him? You know, questions that really make you go 'Hmm?'
Additional hummer tips and advice
Do some training. Practice your hummer technique for a few minutes on a dildo – a banana, a peach – whatever you think might simulate what you'll be suckin' and lickin' and hummin' on.
It's important to test your technique first in order to avoid expelling air through your mouth while you're humming on your partners' genitals. Common courtesy.
You're not 'humming' so much as moaning. When you're moaning, you're releasing those same deep sonorous tones, but expelling less air. Also, moaning will let your partner know how much you're enjoying yourself while they get the added sensational benefits.