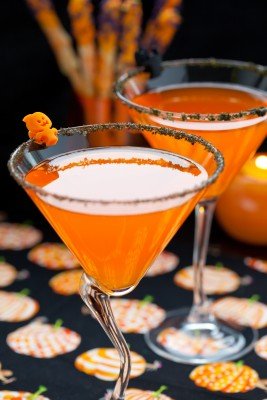 It's one of the most anticipated holidays on the calendar, and pretty much demands that you party down – Halloween already comes with a color scheme, atmosphere and even a dress code! Here at LELO our Halloween parties have taken on near-legendary status, so we're here to give you some tips on how to make this year's party a scream.
No Cape, No Cowl, No Make-up? No Problem!
It goes without saying that at a Halloween party, costumes are an absolute must – the more out there, and the more movement-inhibiting, the better – but you're always going to have one or two party poopers who show up 'dressed as themselves'. You've got to be prepared for these jokers and pick up an extra few scary masks to hand them at the door, or better yet, some face paint that your costumed partygoers can use to give the underdressed patrons a Halloween makeover!
Spooky is Out, Sexy is In
If you've been following the Halloween trends as closely as we have, holidays of late have been more on the sexy side than the scary side. Around this time of year, we see an uptick in sales of our French Maid Set, no doubt for those who really want to make a splash on all Hallows Eve, but we hope they remember to wear a coat while doing so, or at least a warm pair of mittens. Idea for this year: Luxury Dominatrix. We're thinking full-on latex rubber one-piece accessorized with a bandolier of Sensua Suede Whips, Tantra Feather Teasers and MIA personal massagers.
AtmosFEAR (see what we did there?)
No matter what kind of house party you're throwing, always always avoid using ceiling lights. Enough party throwers know this by now, but we're still surprised with how many people don't follow this golden rule. In a party situation, lamps are your friends, but in a Halloween party situation, the most effective light source is candles, like our Flickering Touch Massage Candles, perhaps? Imagine; after your party games are done for the night, you've got a pool of luxurious massage oil you can tease a partner with after all your guests have gone.
And finally,
LELO's Can't-Fail Halloween Playlist
Monster Mash – Bobby "Boris" Pickett
ON REPEAT. ALL NIGHT.
And when the festivities are done, don't just post the party pictures on Facebook – we want to see your costume too! So until November 4th, tweet us a picture of you in your Halloween get-up with the tag #HallowINA and you stand to win one of two INA 2 rabbit style personal massagers. Read up on the details, and show us your spooky snaps!
Happy Halloween from LELO!