While there are many theories about when and where No Panty Day originated, this act of liberation aims to break the taboos surrounding having to wear panties in public. Let's be real, we'll take any excuse to get naked, but this day reminds us that it's for good reason. Here's how and why you should celebrate!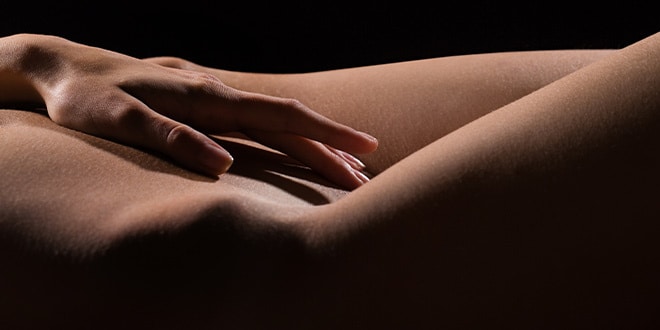 It prevents infections and improves
genital
health.
First things first, going commando is actually good for your health! Wearing underwear builds up heat and moisture which can cultivate bacteria and lead to yeast infections, especially when wearing non-cotton panties. Restrictive underwear can also cause chafing and rashes and is definitely not comfortable when hair is starting to grow back. Let your bits and pieces breathe.
It's one less part of your outfit you have to think about.
Among the many decisions you make on a daily basis, why not keep things to a bare minimum. We're not ones to judge, but a VPL (visible panty line) can also be seriously distracting from an outfit. Some things should be left to the imagination and if someone wants to know what kind of underwear you're wearing, there are better ways to find out.
Add a new element to your sex life.
Entertained by the thought of a little public naughtiness? Take your partner out for a nice meal and give them something to peek at under the table. If you're really feeling naughty, you can even incorporate a wearable vibrator, and even if you're just staying home, imagine how your partner will react when things are getting heated and they realize you're already one step ahead of the game.
Give your confidence a little boost.
You know that extra pep in your step you receive when wearing sexy underwear or after a fresh wax? Even though nobody can see it, you're feeling yourself. This is like that, but better. Besides being healthy, easy and kinky, going pantyless gives you that confidence boost that'll remind you what a catch you are.