In the annals of sex toys, the humble strap-on can be considered a truly populist pleasure item: anyone can use one, and anyone can have one used on them, be they male, female or identifying as otherwise.
However, for one reason or another, the strap-on isn't as prevalent as it could be. Like for instance; this author has never used one. Chances are that you, dear reader have not used one either. So to get down to the reasons why you should, and how to get started, I consulted some well-known online portals as well as asked some more adventurous colleagues around the office. So strap in, because here we go.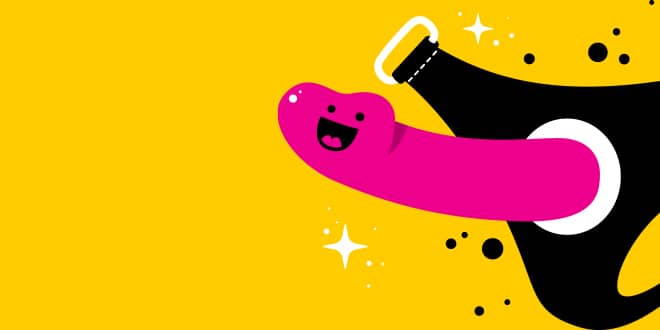 Why Strap-ons are a Turn-on.
Just because you maybe don't use them in your lovemaking sessions doesn't mean that they're without their merits. When I asked people 'what makes a strap-on such an important part of your lovemaking?', they informed me that it adds a unique twist on bringing a sex toy into couples' play in the following ways:
   

Wearing a strap on allows you to keep your hands free while pleasuring your partner with a vibrator or dildo.

   

With some maneuvering, a strap on can be used for double penetration – one appendage in a female partner's vagina, and the

other in her anus

.

   

Wearing a strap-on can help some men during times when they experience the

effects of erectile dysfunction

.

   

They allow for partners to engage in some gender-bending or

sexual role-playing

as a female partner gets to engage in sex 'as a man'.
There are many more reasons why these couples swear by sex with a strap-on, and if your interest is piqued enough to try it out for yourself, then here's are some beginners tips for enjoying a strap-on with a partner.
First, know your harness type: a strap-on setup is most commonly a wearable harness that you put around your hips so that the dildo is just about where a man's penis is on his body. The dildo is one of your choosing, which you will then put through a hole in the harness to use on your partner. These harnesses come in 3 styles that you can choose from:
The jock strap: just like a jock strap as you've seen it in sports, this is one wide strap around your waist and two straps that each go over one of your butt cheeks.
Brief style: variants of the strap-on harness, the brief style can look like your normal Y-front underwear or boxer briefs. This style allows some to wear the dildo all day long to feel like they have a penis or give the visual effect that they have one, or otherwise have sex wearing it.
Thong style: we can only assume that this is R&B artist Sisqo's favorite style, as it's designed just like thong underwear, however with an o-ring on the front for a dildo to be threaded through.
Now when it comes to buying just the right strap on, we've really got to recommend doing so in person, in a brick-and-mortar sex shop. Find one in your area, and perhaps call ahead and see if they have strap-on harnesses in stock. It's important for you to see and feel the harness in person before making the investment in it, just so you're extra sure that it's the right one. Some things to consider when buying your strap on harness:
Is it adjustable, or one-size fits all? Ideally, you will have the option to adjust the fit so that it is snug to your body when wearing it. A leather or faux-leather harness will likely have buckles you can use to adjust the fit.
Can it accommodate multiple sizes of dildo, or just one? Some harnesses are designed for use with only one size, so be mindful of that.
After you've got it home and unpacked, wear it for a while in a non-sexual setting to get used to it. You might be experiencing having an all-new appendage, in which case you should become comfortable with it before using it on a partner. Try to masturbate it in order to get a feel for what it will feel like in action and when you feel comfortable enough, it's time to include it in your partnered play.
Start slow and wear your strap-on dildo throughout foreplay so that you're always aware of its presence. And when it comes time for penetration, never ever forget that lube – lots and lots of lube – is your best friend (and your partner's too, obviously).
For a beginner's position with a strap-on, doggy-style is a tried and true way to get started. This is especially true if thrusting is completely new to you, as women strap-on wearers will find the need to thrust altogether new and will take some getting used to. What is going to make this entire experience go smoothly is clear communication between partners. And as long as you have that down pat, then you're already capable of anything as a couple!