As the long weekend rolls around, some of us have already been thinking about the types of rabbit vibes and love eggs they'd most like to enjoy with their partner, but may be looking for a bit more inspiration for some holiday-themed fun. Below, find four of suggestions for fun ways to get into the swing of spring!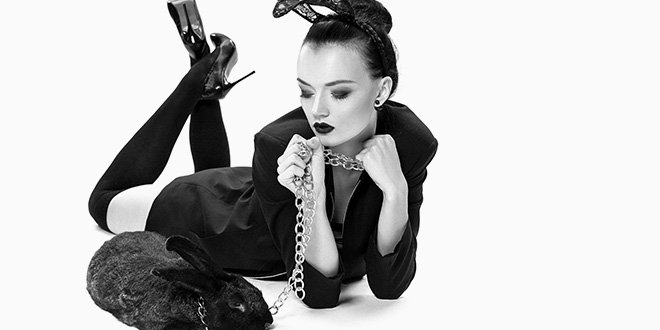 Don't Eat All Your Chocolate at Once
Most of us don't need too much encouragement to enjoy chocolate or sex (hello, Chocolat & Bordeaux LILY™ 2!) so why not combine the 2 with homemade chocolate body paint?
To make your body paint, mix the following ingredients in a sauce pan on low heat or in a double boiler: 3 tablespoons of water, a pinch of salt, 1/3 cup of sugar, 2 tablespoons of butter (or vegetable/ coconut oil)1/4 cup of cocoa powder or a shavings from bar chocolate and 1/2 teaspoon of vanilla extract. Stir it until all the sugar and chocolate have melted and the mixture is glossy, then remove from heat to let it cool. Even if you're into temperature play, you should definitely let it cool down and test before putting it all over your partner's body; it can be reheated in the microwave and stored in fridge if needed.
After that, let your imaginations run wild! You can use your bodies as canvases for anything from intricate designs to missives of love or naught thoughts―your tongue will punctuate the point!
Start Bouncing Off the Walls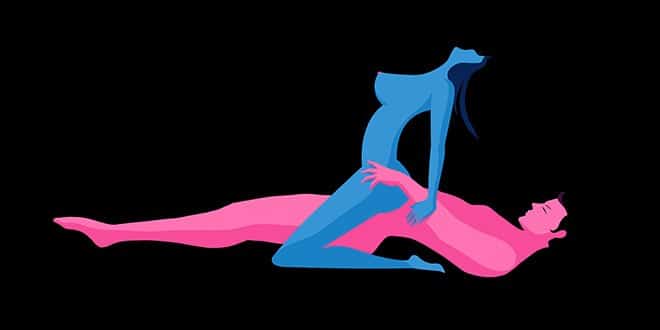 One of the reasons that we love receiver on top sex positions so much is that, well, they're just plain fun! You get to bounce around on top of your partner and enjoy the view of their enjoyment. Just be careful though! Cowgirl, reverse or otherwise, is a sex position that is slightly more prone to male injury, so let your partner support your body and help set the pace that's comfortable for them.
Have a Treasured Pleasure Hunt
Want a game that's equal parts satisfaction and frustration? Take turns hiding each other's favorite sex toy around the house (when you're sure to be undisturbed) and agree that you'll use it wherever you find it. It's the perfect way to explore sex in different part s of the house, but watch out, it can get competitive!
Find Hidden Treats Outside
Of course, such sex exploration doesn't need to just be in the house; spring is the perfect time to go out and connect with Mother Nature! You'll want to be covert, but we have plenty of suggestions for pulling off outdoor sex without getting caught. But, since warmer weather hasn't quite hit every part of the world yet, there are also some separate suggestions for nearly-outside spring sex locations that will be just as thrilling and still offer you deep breaths of fresh air.
[related_article id="14581″ size="full" target="_blank"]