This article was scientifically fact-checked by Human Sexuality expert Dr. Laurie Mintz.
Dear LELO,
I've read your articles about choosing your first sex toy, but as someone who has never used anything during sex before – unless you could a ribbed condom – I want to know what a vibrator actually FEELS like?
Vibrator Virgin

Dear Vibrator Virgin
When you've been in the buzzing biz as long as we have, it can take a lot to stump us, but your question managed to do it. In fact – we took the afternoon off to go home and do some research into how best to answer your question about vibrators!
We could tell you that it feels like putting an electric toothbrush to your nose, only sexier, but that isn't super helpful. Nor would it be helpful to tell you that it feels as satisfying as sneezing glitter after feeling it build up for a few minutes. (However, according to different people in the office, it feels like both of those things!)
Vibrator Facts and Feelings
Vibrators can feel uncomfortable if they're too strong or you don't have enough lube or natural lubrication. Be sure to pair your vibrator with some lube for the best effect!
Vibrators can help you if you've been experiencing anorgasmia either by yourself or with a partner. In fact, many women don't orgasm until they try a vibrator.
They can also help with 'getting yourself in the mood' physically or mentally if you are struggling with low desire. Still, in terms of diminished desire or missing orgasms, sometimes they can be the magic wand you are looking for to fix the problem (pun intended) but other times you will need more such as a visit to a physician or sex therapist. Still, no harm in trying the vibrator first!
Vibrators can feel silly or potentially embarassing. We would be lying if we had never found ourselves with a vibrator between our legs and three windows of porn on, wondering if the buzzing is too loud and wishing our orgasm would hurry up.
Vibrators can be a game changer. For some people, it is the piece they've been missing when it comes to truly enjoying sex or reaching orgasm! In fact, research clearly show that women who use vibrators have easier and more frequent orgasms, both alone and with partners!
Sex toys – and positions, and dirty talk, and kissing styles – are all deeply personal, in that we all have things we like or want, and things we don't. Half the fun is figuring that out! Get a few vibrators and see what works for you.
A Bit About Different Vibrations
When it comes to the nitty gritty of vibrations, not all will feel exactly the same. They will come in different strengths and patterns – at least, when you're shopping with LELO they do! – but they also can be buzzy, surface level vibrations, or deeper, more rumbly ones. Whether the vibrator you're using has a fine point or a broad surface will affect the sensation, as well as whether you're feeling it externally on your clitoris or perineum or internally (e.g. in your vagina if you are a woman or your prostate if you're a man.
Some things you'll only be able to find out by taking one home and experimenting, but a benefit to visiting an actual sex store is that there are usually products out that you can test against your hand, and knowledgeable sales assistants who know the ins and outs of every vibe in the shop. You might feel pressured to make a decision right then and there, but we actually recommend walking away from the shop (with all its exciting visual over-stimulation) and thinking about it at home. Not only is thinking and talking about which ones you liked an opportunity for some extra-sexy honest conversation, ordering online can ensure you're not being swayed by what people in the shop might think.
It might feel scary taking the plunge on your very first vibrator, but satisfying your curiosity is sure to be an enjoyable journey!
*In this article, for ease of reader understanding, we are using the words sex and intercourse as synonymous, as is done in popular culture in general. Similarly, we use the word "foreplay" the way it is used in popular culture (i.e., the sexual acts such as oral sex that come before intercourse). However, as aptly pointed out by our sex expert Laurie Mintz, we would also like to acknowledge that such language exalts men's most reliable rout to orgasm and linguistically erases women's most reliable route to orgasm—clitoral stimulation, either alone or coupled with penetration. Indeed, only between 4% and 18% of women reliably orgasm from penetration alone. We look forward to the day when such language is not commonly used in culture.
Facts checked by:
Dr. Laurie Mintz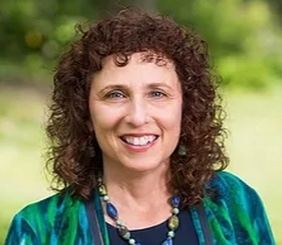 Laurie Mintz, Ph.D., is a professor at the University of Florida, teaching Human Sexuality to hundreds of students a year. She has published over 50 research articles and is a Fellow of the American Psychological Association. Dr. Mintz also has maintained a private practice for over 30 years, working with individuals and couples on general and sexual issues. She is also an author and speaker, spreading scientifically-accurate, sex-positive information to enhance sexual pleasure.