We at LELO are so pleased to welcome Emma Sayle, founder of Killing Kittens, the members-only club that hosts female-oriented sex parties around the world, to the Volonté blog as a guest author. Here, she answers some of the most common questions people have about attending a sex party like Killing Kittens.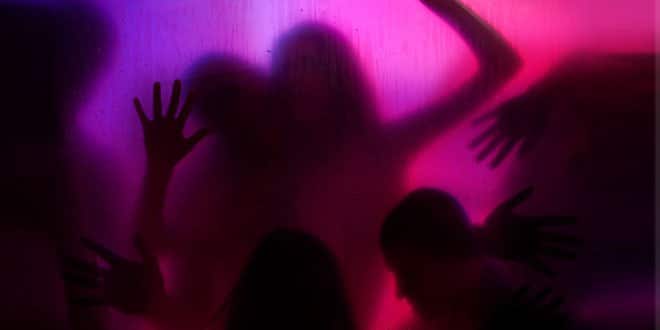 What Type of People Go to Sex Parties?
It is a mixed bag of driven and successful people looking for that hedonistic experience. We welcome all types from city workers to models to advertising execs, and schoolteachers. They all share a similar mentality: that life is to be enjoyed and experienced! It's definitely not just 'posh people' as the media makes out.
How Should I Broach the Topic with my Partner?
'Babe, do you fancy joining a sex party?' is a bold question. So go in softly.
Suggest doing something naughty together but just as voyeurs with no pressure to get involved. Try 'let's just go and see what its all about, we can always leave whenever we want' instead. Until you put yourselves in the middle of a Killing Kittens party you will never know how you will react and whether you can really handle it. Some fantasies are best left in the imagination.
What do We Need to Bring to a Sex Party?
Wear good lingerie because you never know how you will feel when you get there. A lot of people turn up thinking they won't get involved – then they're naked in the Jacuzzi having their first girl-on-girl experience. Other than that, just bring yourselves, a mask and an open mind.
Are We Expected to Join in & Get Naked as Soon as We Arrive?
There is no pressure to get naked, get involved or do anything you don't want to do. Many of the male-led sex parties out there expect the girls to strip down to their lingerie on arrival but our events are very much the opposite. You can stay in your masks and dresses for the entire night if you wish and simply soak up the atmosphere. The bottom line is that the Killing Kittens events are actually really fun parties and not all about the sex.
What can We Expect Upon Arrival?
Killing Kittens events kick off with a fizz or cocktail reception, often with oysters too, and to keep things exciting everyone is expected to wear masks upon arrival.  For the first few hours it's very much a private drinks event: imagine walking into a stylish private house party full of guests in sexy cocktail dress and masks.
What is the Etiquette During the Party?
We have strict rules that set us apart from the other parties out there. Killing Kittens is very much about women being completely in control, to be in charge of their sexuality and to go as far as they want without any pressure from the men.  So the main rule is that men are not allowed to approach girls they don't know – they must wait for the girls to do the approaching.
If you are in a couple and like the look of other couples or single girls, then it's up to the girl to do the approaching. After that, it's just like any bar scenario: you don't know how they will react. Finally, if there is action going on you can't just dive in – you must wait to be invited in.  No-one likes an over-enthusiastic and uninvited penis diving into the mix.
Are There any Other Rules we Should Know About?
No means no. We also don't allow phones: in the 12 years the parties have been running, no-one has ever 'checked in' to a Killing Kittens event on social media.  Our events are secret and we want to take you out of that world.
How do you Ensure Safer Sex?
We provide bowls and bowls of condoms. After that it's down to consenting adults – we can't police the playrooms to ensure they are all using protection. We also work with several STI and sexual health clinics that we promote within the events.
[related_article id="6117″ float="right" size="full" target="_blank"]