The images and ideas that are conjured up when thinking of BDSM and kink can sometimes be misleading or inaccurate.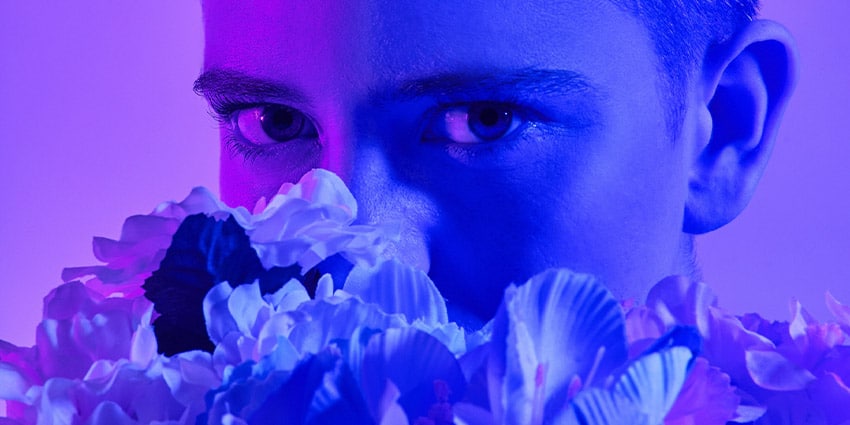 For many who are unfamiliar with these kinds of practices, it may seem daunting, strange, outlandish, or even down-right abusive. In actuality, these terms are completely unreliable, and couldn't be further from the truth.
You see, in the realm of BDSM and kink, if practiced correctly, there is a tremendous amount of respect, trust, and sometimes, love. The acts that come with this kind of lifestyle should always involve two consenting adults who both derive pleasure, happiness, and an overall feeling of wellbeing from said-lifestyle. 
And today, we're going to introduce you to a more gentle side of BDSM. That is, gentle FemDom, aka gentle female domination, aka GFD. 
What is Gentle FemDom?
Gentle FemDom is when a female, or a partner who identifies as 'femme', dominates their partner in a gentle way. 
It isn't anything like the scenes you may have seen in films or porn that incorporate intense acts of domination sans emotion. It's a more caring and loving way in which a female nurtures yet takes charge of her submissive or partner while they engage in mutually-beneficial acts. 
The term 'gentle FemDom' is, in a way, a defiance against the male-centered, unemotional scenes that are depicted in the media, and oftentimes doesn't include forms of pain, degradation, or emasculation. 
A gentle dominatrix will take charge but also reward her submissive or partner in a tender and affectionate manner. As for the submissives, these individuals oftentimes take great pride in serving their dom, and also usually glorify them physically and emotionally. Despite this, the sub gains just as much satisfaction as their dom, without the use of physical or emotional control/pain. 
What Are Some Examples of Gentle FemDom?
While extreme acts that involve pain and humiliation are often off the table, there are other acts of domination that tend to happen in this kind of dom-sub relationship.
Some examples of gentle FemDom can include:
Teasing

Orgasm denial

Collaring

Body Worship

Light

bondage

, like tying of the hands

Acts of servitude, like performing chores and errands

Light control over every day decisions, such as outfit choices
As for rewarding one's sub, here are some examples:
Gentle stroking

Words of affirmation and praise

Giving or receiving

oral sex

Allowing the sub to touch themselves

Allowing the sub to climax
These are merely examples and suggestions, and each dom-sub relationship will be unique with agreed-upon conditions and consent.
Gentle FemDom: A Vanilla Version of Domination?
Calling gentle FemDom a vanilla version of domination is actually quite apt. For this reason, many submissives seeking a gentle dominatrix may prefer to have real relationships with their doms as opposed to hiring a professional dominatrix. In this way, the sub can continuously lavish their dom with attention, physical touch, gifts, acts of service, and words of affirmation. 
As for the gentle dominatrix, she may really enjoy holding a sense of power and responsibility over her sub, but usually has no intention or interest in harming them in any way. 
Gentle doms could enjoy taking on this role partly because of the male-driven society we tend to live in, but there are, of course, other reasons why this lifestyle may be appealing to both men and women. 
Experimenting with gentle FemDom could also be the first step for some in experiencing the BDSM lifestyle. And it's the perfect way to dip your toe into this magical world, as it's done with the intention of love and empathy. 
Gentle FemDom: A Form of Domination You Never Knew You Wanted!
For those who've just learned about the wonderful term 'GFD', you may be thinking to yourself "Wow, this is a form of domination I never knew I even wanted," which is the case for these Reddit users:
Original Post:
"One of my biggest turn-ons is taking care of a cute boy and sexually making him feel really good. The idea of tying a guy's arms above his head and just worshiping his body (in a way that makes him blushy and embarrassed) is a huge fantasy in my head. It goes beyond sexual though. I love comforting boys and holding them in my arms and stroking their hair gently, whispering to them, and essentially babying them."
Comments:
"My God that sounds amazing."
"I didn't know I wanted this until OP described it."
"Yeah, really never thought about it before but that does sound good."
"I love having a woman in control at times."
"Way too much of femdom stuff involves pain and humiliation which are both definitely turn offs for me. No pain, no humiliation, just erotic buildup and pleasure."
"Being made love to by a woman and just being able to relax and savor the whole thing would be my definition of heaven."
"As a guy, it feels like so much pressure is on you to perform, so being taken care of and worshipped honestly sounds blissful."
"I'd be surprised if you find anyone not willing."
Having said that, is gentle FemDom something you didn't know you wanted?