Finally available, SONA uses sonic waves and pulses instead of traditional vibrations to stimulate the ENTIRE clitoris – including the much larger internal structure beyond the familiar external part.
This allows for direct arousal of up to 75% MORE of the clitoris than that offered by a 'standard' vibrator.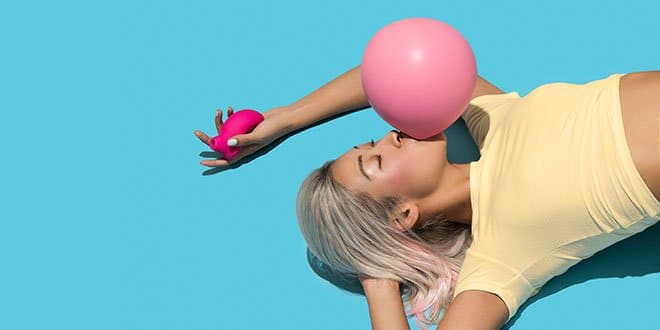 Say What?
Yup, your clitoris is truly more than meets the eye, and SONA is the product to show you all its pleasure possibilities.
For thousands of years, it was assumed that the clitoris consisted only of the 8,000 nerve-endings on the surface of the body – the visible part. But that assumption was challenged in the first major study of the clitoris, in 2005, which concluded, in its understated and academic way: "Typical textbook descriptions of the clitoris lack detail and include inaccuracies," and went on to outline in detail, for the first time ever, the intricate structure of the entire clitoris. The truth about the clitoris was finally known.
The fact that it wasn't until as recently as 2005 that we began to understand this unique organ speaks volumes about our attitudes towards female pleasure.
So How Does SONA Work?
The LELO SONA does away with conventional vibrating motors in favor of world-first sonic technology. Thanks to a sonic 'pad' in the 'mouth' of SONA, it creates sonic waves that reverberate into the clitoris and are transmitted throughout its entire body, for a sensation that seems to come from deep within you – as opposed to a conventional vibrator, which applies its sensations directly and only onto the surface. Take a gentle approach and listen to your body's desires.
I NEED to Try It.
Check out the LELO website for current promotions on the SONA!
[related_article id="25046″ size="full" title="Introducing The SONA 2 & SONA 2 Cruise" target="_blank"]