LELO In The Spotlight: 2013 Events & Awards
This year's focus? Kicking ass and taking names. Not only did we create some amazing products that received praise for their design and innovation, we also hosted some peculiar and interesting partnership events. Check out our year in review.
Nomination Celebration! 12 Nods at XBIZ Awards 2013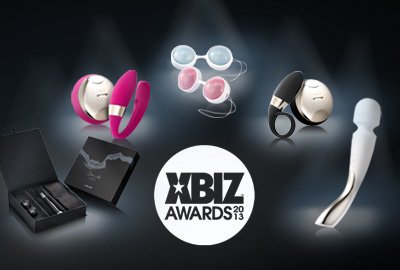 A little extra recognition goes a long way, which is why the high-fives were flying with great aplomb in the LELO offices when the nominations for the 2013 XBIZ Awards were announced. We've won XBIZ awards before, but this year we're in the running for a record twelve accolades. Which categories are we nominated in? Check out the full list!
Pleasure Products Company of the Year:

LELO

Progressive Pleasure Products Company of the Year:

LELO

Excellence in Product Packaging:

LELO

Luxury Toy/Line of the Year:

Tiani 2™ couples' massager

Couples' Pleasure Product of the Year:

Tiani 2™ couples' massager

Innovative Pleasure Product of the Year – Technology:

The Smart Wands™

Powered Pleasure Product of the Year:

The Smart Wands™

Innovative Pleasure Product of the Year – Design:

Oden 2™ couples' ring

Non-Powered Pleasure Product of the Year:

LELO Beads™ pelvic floor exercisers

Sexual Wellness Product of the Year:

LELO Beads™ pelvic floor exercisers

Soft Bondage Line of the Year:

Dare Me

Pleasure Set

Discreet Pleasure Product/Line of the Year:

The Insignia Collection
XBIZ Names LELO Pleasure Products Company of the Year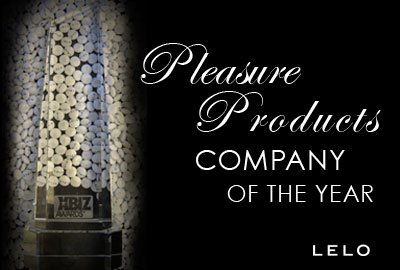 At this past Friday's XBIZ Awards in Los Angeles, the Academy Awards of the sex industry, we took home the night's most prized piece of hardware—Pleasure Products Company of the Year—further solidifying LELO as the worldwide leader in designer intimate lifestyle products. 
Lucky for us; however, we didn't have to wait until the evening's climax to pop the champagne. Earlier in the night, LELO took home the prize for Excellence in Product Packaging—undoubtedly propelled by the illustrious designs of our Dare Me, Indulge Me and Adore Me Pleasure Sets.
LELO In Support Of Marine Wildlife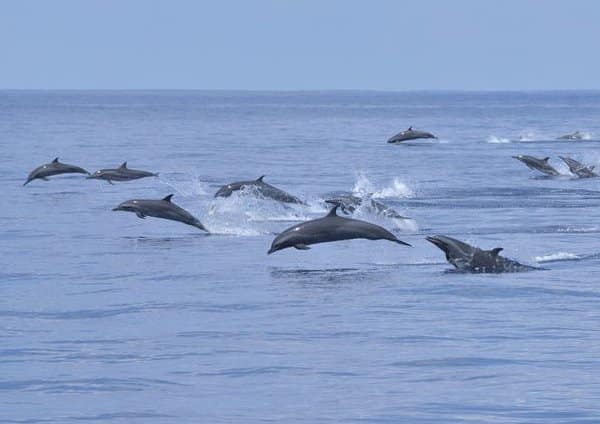 LELO has a conscience, and we're not afraid to give it voice. Personally and collectively, we have principles and convictions that we feel passionately about, and one such conviction is that the unnecessary suffering of marine mammals should be brought to an end. 
This may seem like a surprising cause, but it's always been part of our heritage. That's why we took the money we might otherwise have spent on a big stand at the recent EroFame exhibition and allotted it to a new cause instead, a cause to help end the suffering of marine wildlife.
LELO Shows Off in NY
If you're in New York on February 24th, 25th and 26th you can find us displaying our world-renowned offerings at America's biggest lingerie trade show CurveNY. It's taking place at the Jacob K. Javits Center, where we'll be at booth #D8 in our third year attending this exciting congregation of fashion and commerce.
Joining us will be Em & Lo, bestselling authors and creators of one of our favorite blogs, as we host them in a book signing for their latest release 150 Shades of Play: A Beginner's Guide to Kink. The A to Z guide to more exciting sensual activities will be given away free to the first 150 visitors, so be sure to arrive early and cop yourself a copy!
LELO's Charity Auction in Australia
On Thursday, May 16th, we held a charity auction of Flickering Touch Massage Candles featuring some unique designs from even more Australian stars, which went on to raise more than six thousand dollars for the McGrath Foundation. Among the packaging designers were pop star and X Factor Australia Judge Dannii Minogue, TV personalities Larry Emdur, Natalie Bassingthwaighte and Natarsha Belling, and theater director and So You Think You Can Dance judge Bonnie Lythgoe.
The McGrath Foundation's mission is to fund nurses around Australia who provide free support and education to people and families affected by breast cancer, and increase breast cancer awareness across the country.
---
Donna is a Volonté contributor and freelancer who lives in San Francisco with her understanding husband and not-so-understanding teenage sons. Her work has been published in The Journal of Sexology and she is currently writing a book on love languages.