The average LELO lover is a well-heeled sort; a globetrotter who has traversed the continents and zigzagged the map with their wild wanderings. And because you're reading this now, we can (rightly) assume that you yourself have felt the urge to turn that next corner or crest that next hill, if only to see what's on the other side and think to yourself; 'that's nice. Maybe I can have sex on that.'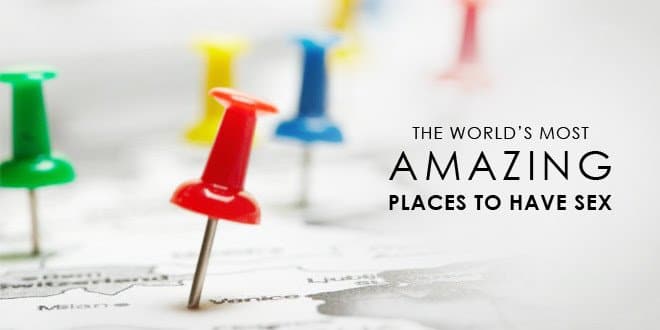 If you're anything like us, and truly take pleasure in the 'lust' part of 'wanderlust' – or if you're simply looking for new places to do it outside the bedroom, get your passports ready, because we're going on a sex tour!
Editor's Note: while most of the locations on this list will no doubt be incredible places to share a sensual experience, be informed about the legality of sex in public before you start planning any possible journeys.

A Super-luxury Hotel Room – UNDERWATER
You'll have a WHALE of a time as you and your partner get NAUTICAL and plumb new DEPTHS of pleasure. Have you ever had sex in full view of a starfish? It's a whole new LEAGUE of lovemaking, and the sensations are off the SCALE!
The WAVE UPON WAVE of exciting pleasures will have you HOOKED – just don't forget to bring a MANTA (or a woman to) share the experience with!
Editor's Note: puns are in upper case letters so as to make them easier to avoid. Shield your eyes, reader.
Your More Viable Option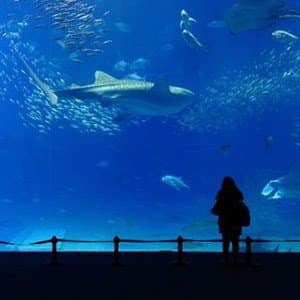 Try your local Aquarium: wait for a gap in the tour groups coming through to gawk at the fish, and get gawked at by fish while you and your partner in crime (and sex) get it on like Jacques Cousteau!
 In a Cable Car Zipping Through the Alps
This might have happened in a James Bond movie or something, giving you all the more reason to get shaken AND stirred (sexually speaking) in a bus-sized contraption suspended thousands of feet in the air on a thin little cable.
Your More Viable (and Less Panic-inducing) Option
This never happened in a James Bond film, but how about going the more low-key route and see if you can get away with having sex on an elevated subway line? Realistically, the only thing you have to avoid are awkward stares from the other commuters, which will be easy as you watch the city fly by while sharing a tender moment with that special someone.
Pro Tip: do it in winter to really capture the feel of the Swiss Alps.
In an Igloo
It may be below zero outside, but in your little ice hut you and your lover can get warm and comfy with a bottle of chilled white and the glow of the fire to set the mood. Outside, your husky's howl is carried away on the frigid, icy winds as the Northern Lights do their ethereal dance among the stars.
It's at this moment, lying here with your dearest one among the soft downy pelts of moose and caribou, that you realize you forgot to bring condoms, and the nearest drug store that's open at this hour is a 3-day ride away.
Oh, brother.
Your More Viable Option
Four inches fell last night with another three forecast for later today, however you don't mind, at least not for the moment. You've just busted your back shoveling hundreds of pounds of this powdered white menace off of your driveway, and you're filled with a primal pride.
The drive is cleared, you think; I can get to work, I can get to work and make money. I can work, make money and feed my children. I can feed my children and prove myself a worthy partner to my spouse. Our house will be remain heated, the clothes on mine and my children's backs will be thick and warm, WE WILL SURVIVE – THE DRIVEWAY IS CLEAR AND BY GOD WE LIVE ANOTHER DAY.
At this point the snow plow – powered by a driver with the same primal instincts as yourself – blocks you in with a mountain of snow, in one sweeping movement.
You contemplate this pile of snow, shovel in hand, and say aloud:
"F*ck this. I'm gonna have sex in that snowdrift."
Under a Rainbow
Make the most of the sun re-emerging from behind that rain cloud by getting busy under the rainbow – be sure to keep an eye out for that pot 'o' gold!
Your More Viable Option
Maybe you bought them ironically or you hired an interior designer who happens to be colorblind. Maybe it's laundry week and you've got nothing left but that flag from the Pride parade last year – simply put, there must be some good excuse for having sex under rainbow-patterned bed sheets.
On the Back of a Unicorn
The holiest of holies – because wouldn't having sex on a unicorn's back be the ride of a lifetime? Get it?
After going to all the trouble of tracking down and taming one of these mythical beasts, you'd be darn sure that we would at least try to have sex on it – and no, a horse with a horn duct-taped to its head does not count as a unicorn.
 Your More Viable Option