Personally, we think hand jobs are totally underrated and it seems like the Japanese agree with us. Today, we're breaking down that stigma and elevating our pleasure game with a simple guideline that will get you through Hand Job Day with flying covers. I mean… colors.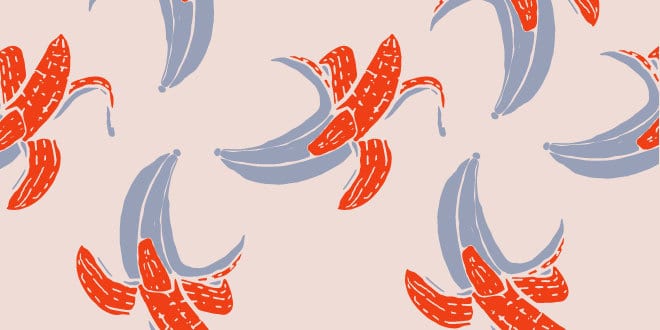 The word "onanii" means masturbation in Japanese, which is also loosely translated into the date 7/21 (hence the 21st of July). They've also chalked up a masturbation superhero called Tengaman. While we might find this far-fetched, Japan has mas mascots for a bunch of weird holidays and honestly, we're still down to celebrate this one.
Here are some tricks that might come in hand-y this holiday. (Yup, we just did that.)
#1 Get Things Lubricated
Dry handies are sub par at best, and can actually be damaging if done incorrectly. The best way to avoid this is by keeping things wet. Spit is probably the most common lubricant followed by lube, however there are some household alternatives like coconut oil and even lotion that will do the trick. Keep in mind that if you're using spit, it will eventually dry out. So don't be afraid to spit again to keep it feeling like a wet orphus. 
#2 Keep It Tight, But Not Too Tight
Get creative, the pleasure potential is endless. You can do the classic up and down stroke, you can grasp the top side of the shaft while massaging the bottom with your other fingers, you can also grip both thumbs along the frenulum. If you don't know what the frenulum is, it's located on the bottom side of the penis where the head meets the shaft, and is one of the most sensitive parts of the love muscle. Definitely manifest your energy into this area, but don't abuse its sensitivity. Picture this hand job as a way to surrounding his manhood, not suffocating it.
#3 Consistency Is Key
When you're trying to mix things up, make sure you're at least staying consistent. It's okay to tease and be versatile in motions, but make sure you're keeping things going because rhythm is oh so crucial. You don't want to edge your man to blue balls if he was really feeling the fast tempo. In general, it's just important to be responsive to your partner's preferences. Obviously if he's telling you he likes something, whether that be verbally or physically, keep at it. It's kind of empowering and arousing to be able to hold a man's pleasure in the palm of your hand.
#4 Don't Be Afraid To Fondle
If you're feeling ballsy, go for the fondle. Stimulating testicles can bring a good hand job to a great hand job. Please keep in mind that the ball sack is a lot more sensitive than the shaft skin, so act more delicately in this region. A little bit of fondling goes a long way, so take advantage of the slight gesture. Testicle massages increase testosterone, along with stimulating other parts of the body like, dare we say it, the back door. That is, if your partner is open to it. Nobody likes an unsolicited finger in the butt. Nobody.
#5 Lick It, Lick It Real Good
If you want to heighten things up even more, incorporate a little tongue into your hand job. While yes, this falls borderline of a blow job, you'd be surprised how much the combination of a hand and tongue can do with surprisingly little work on your end. It will literally blow his mind without the full commitment of a blow job. Don't be afraid to mix it up.
#6 Read The Non-Verbals
Although there is power in being able to communicate your desires in bed, sex contains a lot of nonverbal communication. Hugging, kissing, touching, smiling, eye contact—the list goes on. Engaging in a quality hand job requires the ability to read the nonverbals. As you're exploring the sack and frenulum, see if your partner is vibing it. Some people like lots of spit, some like little. Some like a grip closer to the head, some like it lower. Nonverbal can also tell you what your partner doesn't like if you can sense them digressing, just make sure you're being aware while trying new things (which we always encourage!).
Also, don't be fooled by these simple rules. You can't really mess up a hand job. The only thing you don't want to do is underestimate your more-than-capable abilities. It's time to stop feeling insecure about if he thinks you look hot or if you're doing it "right" (whatever that means). You can enjoy this as much as he does, so have fun with it.
Arigato!
Check this out: His Hot Spots: Erogenous Zones for Men