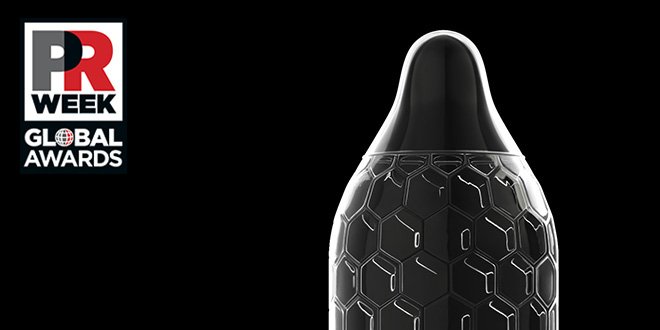 We are thrilled to announce that our landmark 2016 HEX™ campaign has been shortlisted for PRWEEK Global Awards 2017, in the category of Health.
The PRWeek Global Awards are meant to 'honor transformative work that reflects the highest standards in building brands, establishing trust, and enabling the growth of international enterprise.'
The revolutionary HEX™ condom was initially launched across both lelo.com and Indiegogo crowdfunding platform with both a New York and London launch party, only to shatter funding goals. Raising over $1,000,000 from nearly 30,000 backers around the world, the LELO #HEXAPPEAL campaign represented the first ever truly global launch of a condom.
The campaign has already received international recognition, having been awarded France's Trophee de la Communication Award in the category of Best PR Campaign; and the HEX™-based LELO E LE STORIE TESE campaign that won the 23rd International Grand PRIX Relational Strategies award in the category of Digital PR and Social Media Relations in Italy.
Our defining goal with HEX™ when it was begun nearly 7 years ago was to make a global impact in an industry that has seen little to no real shake up among its major players for far too long. We set out to show that a pleasure brand can and should be taking the lead when it comes to safer sex, and the overwhelming success of this launch proves the world agrees with us.
In addition to accolades for its launch, HEX™ has also recently won an iF Design Award in the category of Medicine/Health/Care, and been launched in Target stores across the United States to sell well over a million condoms in less than 1 year.