Prostate massage can be brand new territory for a lot of folks, but once you've fallen in love with it, it's hard to get enough. Enter LOKI Wave. Able to rise and fall within you like the manual massage of a partner's fingers, LOKI Wave gives you a lot to get excited about. Just read these reviews from bloggers!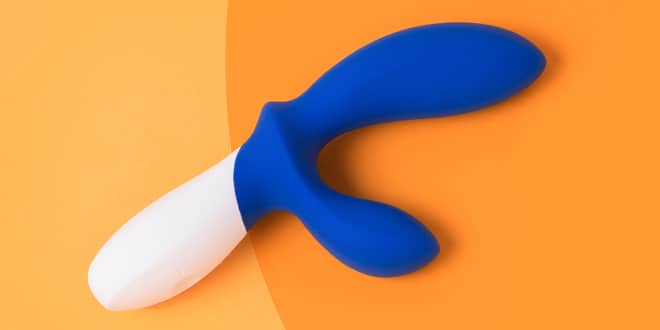 REVIEW: the LELO LOKI Wave, with "come hither" motion
"These vibrations radiate to adjacent parts of my body, too. On full blast I can feel 'em several inches away, deep in my abdomen. They're pretty darn strong. Almost enough to make my teeth chatter!
While my prostate is trembling from rather intense orgasms, the press and release action feels really awesome. The amount of pressure is just right…not too soft, not too hard. With every nudge I can feel the orgasm pick up intensity for a brief moment, and then come back down when it releases."
Read more of MR.RACY's review!
Come Hither: The Lelo Loki Wave Sex toy for Men is Calling you Closer
"The longer 'finger' so to speak is inserted into your anus for prostate stimulation. And I didn't call it a 'finger' for just any reason. It literally feels like a (large) finger stroking your prostate. That come-hither motion is such an incredible feeling, and something that vibrations just DON'T match.
Dual motors are designed to create highly intense orgasms, and with two separate stimulation points, even if you're playing solo it's going to feel like you've got an incredibly generous partner in bed with you!"
Read more of BESTBLOWJOBMACHINE's review!
LOKI Wave Review
"While Lelo market the "come hither" aspect, the technology is officially called "Wave Motion", and is the reason for the LOKI Wave getting its name. I'd say the marketing has lived up to the hype on this one. It usually results in a deep orgasm, and can feel entirely amazing. Don't expect to have an orgasm right away, or perhaps even the first time if you're somewhat new to prostate massagers. Give it time, and the LOKI [Wave] will impress you."
Read more of VIBRATORGURU's review!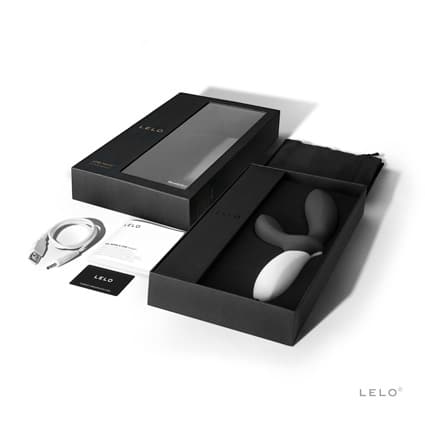 LELO LOKI Wave Prostate Massager
"So the big question is – is it better than the original? Well, the short answer is YES. Yes it is. And for the simple fact that it's dual motor providing even more vibrations. Whilst the strength hasn't increased, the introduction of the second motor certainly makes a huge difference to the overall sensation. Whilst there was a moment where I was still waiting for a bit of extra power, the feeling wasn't as strong as with the original, and that's thanks to that secondary motor.
The WaveMotion is a welcomed addition too – it truly ramps up the stimulation on the prostate and provides a decent amount of pressure without being too intense or overly stimulating."
Read more of THEBIGGAYREVIEW's review!
Review: LELO LOKI Wave
"I guess it's worth mentioning that I like having my prostate massaged. I probably massage it with my fingers more often than I use anal toys. So toys that simulate this motion are a good thing, in my book. If you're not really a fan, then stick with the original Loki. But if you do enjoy prostate massage, and I think you will if you try, then this motion is a fantastic enhancement to an already enjoyable toy. It moves about an inch forwards when you turn it on, which sounds like a lot, but the perineum stimulator is movable so you never feel like you're being squeezed too much."
Read more of RUFFLEDSHEETS' review!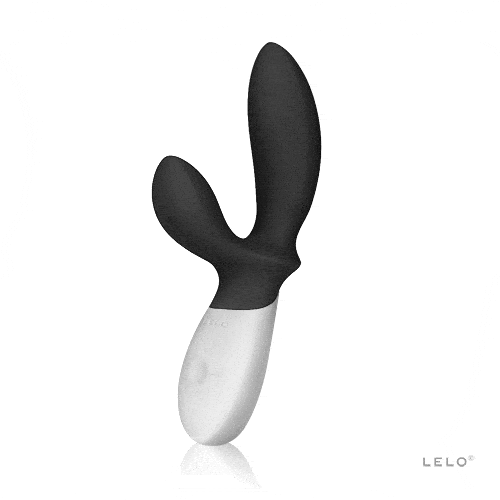 LELO LOKI Wave Prostate Massager – Pleasure Panel Review
"All in all my opinion is that LELO LOKI Wave is a great new massager and is now firmly at the top of my list. I will be keeping it charged up so it's ready for use whenever I feel the need for some prostate massage – which is often. LELO LOKI Wave has a permanent new home by the side of my bed so it's close to hand whenever I want it!"
Read more of CARASUTRA's review!
LELO LOKI Wave Review
"LELO promissed some unique sensations with LOKI Waves and delivered on their promises. Honestly, I never had a prostate massager that would move back and fourth against the prostate. The sensations I felt were literally fireworks. I had to control myself real hard to not to come in seconds.
Also, it has 10 pre-programmed pleasure settings, so you will have a LOT to explore and feel. What I likes about them, is that most of them actually feel very different and give you new heights of pleasure."
Read more of MALESEXTOYS' review!
Buy LOKI Wave Now
Customer Reviews
Check out more Bazaarvoice authenticated LELO reviews, supported by anti-fraud technology and human analysis.
Unbelievable orgasm ★★★★★
This thing works beautifully. It's a work of art and you can tell just by holding it that's it's made very well.
Posted by: Cowboy

Sex reinvented! ★★★★★
Wow. What fun. Never ending possibilities. We love it!
Posted by: Anonymous
WOW ★★★★
Mine arrived today… and to sum it up in one word: WOW… exceeded expectations… don't usually bottom so when I got used to it and then powered up the wave action I'm pretty sure my eyes rolled back… while they'll serve different purposes, for the first time ever Hugo has some pretty stiff competition now… read other review posts on here before buying and I'm not sure if Lelo changed the design, but the thing is practically SILENT even with the wave motion on, no creaks of mechanics whatsoever… WELL DONE
Posted by: cockyguy_ny