With the launch of LELO's new line of male pleasure products, we have seen overwhelming (and unprecedented) interest in prostate massage. It sparked a much-needed conversation about prostate massage, sharing its benefits as well as shattering the last sexual taboo.
It also led to the some surprising insights about the use of prostate massagers around the world. To celebrate the launch of LELO's new LOKI Wave, a revolutionary prostate massager with a 'come hither' motion, we also reveal which US cities, and countries around the world, buy the most male anal pleasure products.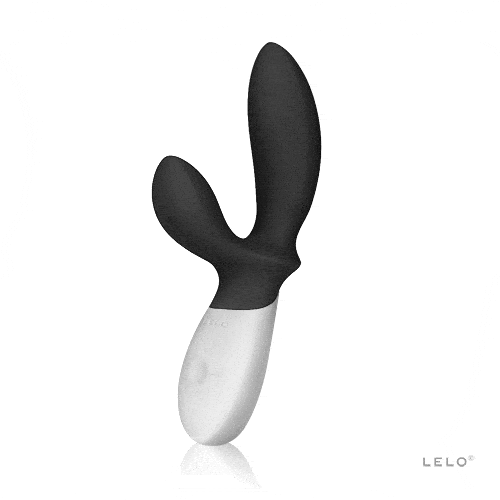 We created HUGO, BRUNO and LOKI after years of research and development, sparking a much-needed conversation about prostate massage, sharing its benefits as well as shattering what many people consider to be the last sexual taboo. Now the newest addition to the prostate range, the LOKI™ Wave, is heralded as the most innovative prostate massager on the market and a flagship male sex toy.
Thanks to its pioneering WaveMotion™ technology, the all new LOKI Wave is the ultimate pleasure product for men, able to curl back and forth in a beckoning, come-hither motion to offer a completely new sensation in prostate massage. With two perfectly placed motors for simultaneous prostate and perineum massage, it's a combination that guarantees a life-changing orgasmic experience.
Interest in LELO's prostate range has soared at an unprecedented rate, far exceeding expectations…
…But which US cities buy the most prostate massagers? Which countries are open to using prostate massagers? And more importantly who is buying them?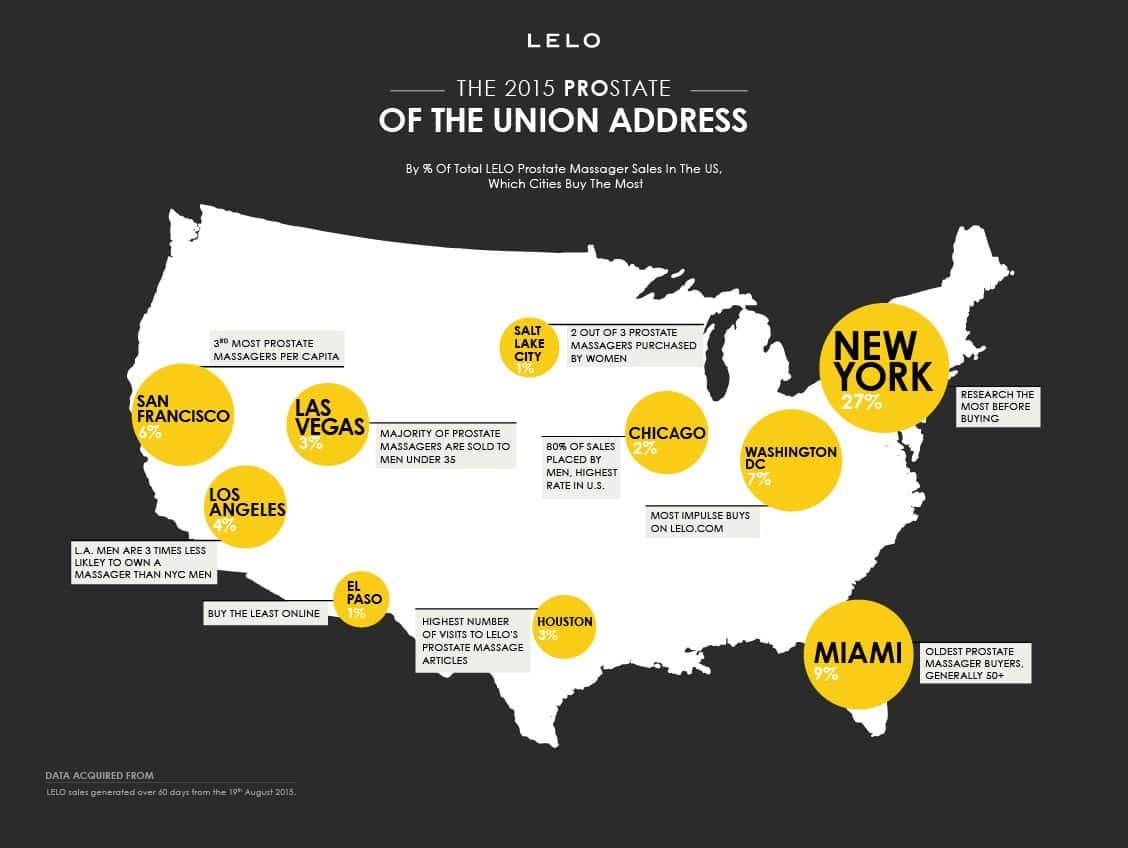 NYC tops the US sales table accounting for 27% of prostate massager sales, but the most sales per capita were actually in Miami, with over 50 year-olds purchasing the most. In contrast in Las Vegas 70% of sales were by under 35's, and by both men and women.
LA men are 3 times less likely to own a prostate massager than men in NYC, while men in San Francisco are 7 times more likely to own a prostate massager than their neighbors in LA. Over in Salt Lake City women made up 66% of sales, while in Chicago the vast majority of sales were by men.
New Yorkers researched the most before purchase, vising lelo.com on average 3 times before purchase, while Washington residents, ranked 2nd for sales per capita, typically bought on the first visit. The folks in Houston also showed a lot of interest in researching prostate massage, vising LELO's prostate massage articles more than any other city.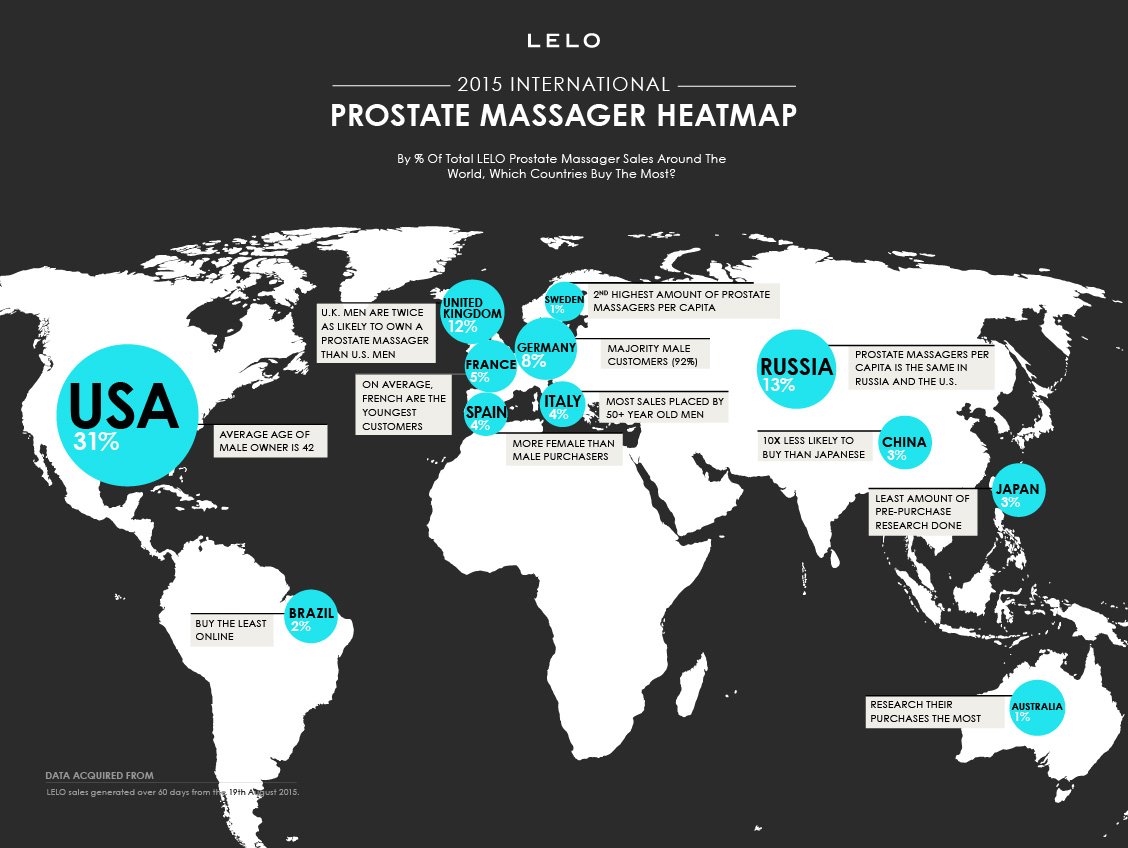 People living in UK are more likely to buy prostate massagers than those in the US, while people in Australia are curious but have yet to take the plunge (traffic from Australia to Volonté's prostate massage articles tend to stay on the page and read more than any other country, but their rate of purchase is noticeably low). And in Spain, women buy more prostate massagers than men, suggesting heterosexual couples are now much more confident in prostate play.
In Italy, the older you are the more likely you are to purchase a prostate product, suggesting Italians understand the health benefits better than most, while in France the younger generations are more curious.
The Germans rank third in the world for prostate products per capita and interestingly the vast majority are bought by men (it tends to be more even generally). And speaking of sales per capita, prostate massage products are just as popular in Russia as they are in the USA. Moving from Russia into Asia, we see a decrease in sales per captia, with China and Japan filling the last two spots in our top ten countries by total global sales.
It's also interesting to note many of these cities are found in the most sexually-satisfied countries in the world, as reveled by LELO's Global Sex Survey.