There was a piece about BDSM on morning TV the other day. It was all like, 'ooh try a blindfold,' 'ahh try a gentle spanking,' and 'maybe try tying her hands behind her back.' *gasp* *giggle* *blush*
That's it. When the kinky things that we do behind closed doors, that help define us, appear as fluff pieces on weekday morning shows, it's all over. Bondage is officially boring.
The mainstreamification of BDSM has been a double-edged whip. On the one hand, kinks and kinksters are more widely and openly embraced than ever, and more people are having better sex and making more informed sexual choices as a result of that. Awesome. Count me in. On the other hand, it doesn't feel like our little secret anymore, does it? I mean, it's not kinky if it's normal. We're only a step away from Oprah talking about how to accessorize your clit clamp with your vampire gloves. Keep your hands off, Oprah. This is OUR THING.
But with a few subtle changes to what you already incorporate into your bondage, you can make it feel different and sexy again, like it did before EL James sold it all out to The Man. Yeah that's right, with these 6 Genuinely Interesting Kinky Ideas, you too can become a kink hipster. Hey, we even a suitcase for you.
WARNING: while none of these ideas are particularly dangerous in their own right, ANY kinky activity can be made VERY dangerous if either partner is deprived of their ability to rescind consent or say their safeword. Be safe, sane and consensual.
6. Thumb-Tying Bondage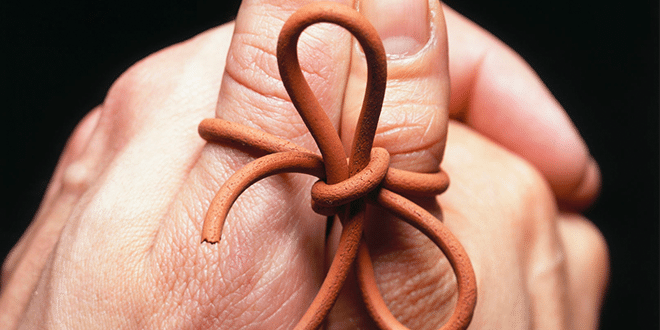 Sure, it's sexy to cuff someone's wrists behind their back. But that's for rookies. Instead, tie your partner's thumbs together behind their back, with lace or string. The emotional complexity of this restraint is magnified many times over handcuffs, because they feel as though they can break free at any point, and they have to wrestle with the fact that they're choosing not to, which only adds to the level of submission. It's deliciously complex, and it's probably the sexiest on this list to try.
5. Mindfold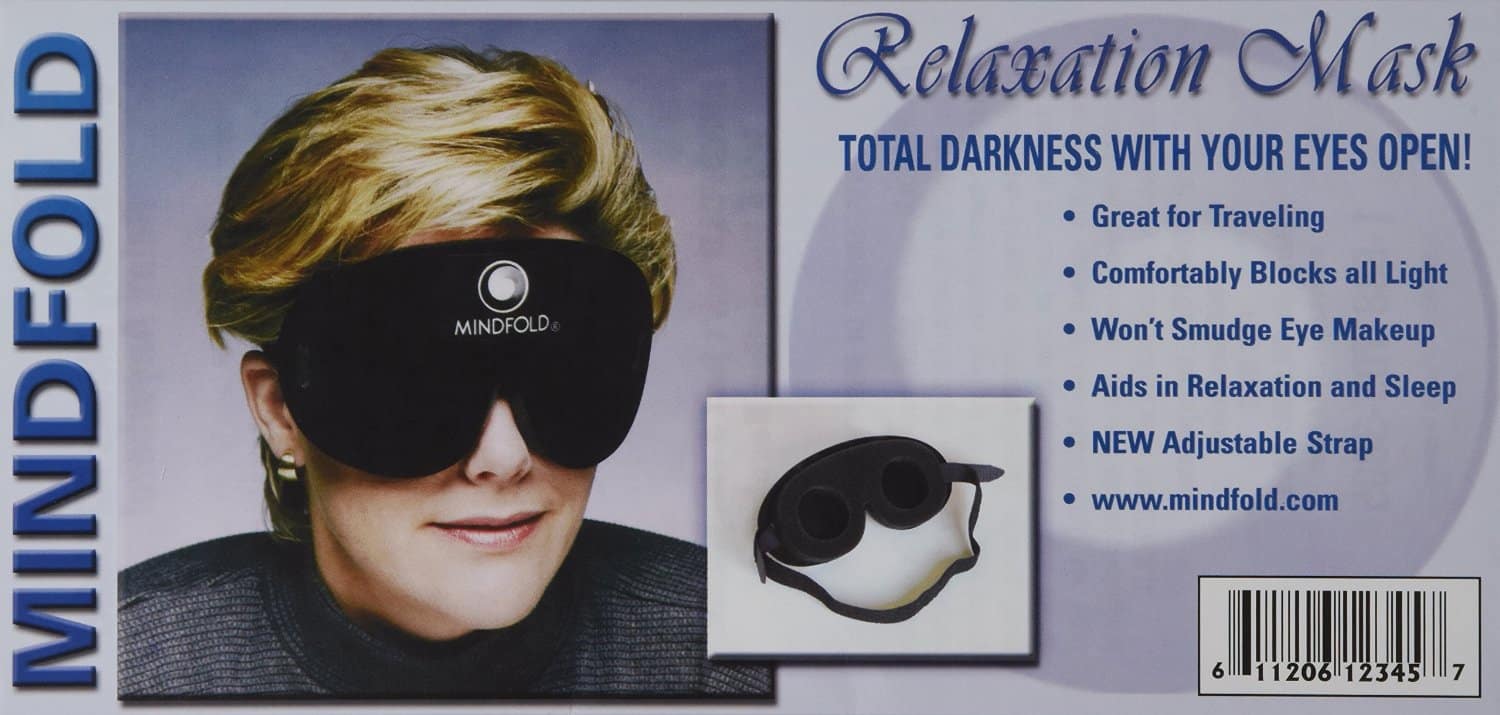 'Mindfold' is actually a brand name, but I don't hesitate to give props to another company for an ingenious idea. Credit where it's due, and it is a truly brilliant name. They market it as a relaxation aid, but pff, what do they know. It's essentially a blindfold, but allows the wearer to keep their eyes open. This is an entirely different and more intense sensation than a normal blindfold, for which you generally close your eyes. Instead, your looking around in complete darkness, aware only of the sensations in their body. Of all the things on this list, this is the sexiest. And a blacked-out pair of ski-goggles are just as good, maybe better, if you have some old ones lying around. I mean, c'mon, you haven't been skiing in years. Your goggles are out of fashion now and everyone on the piste is going to mock you.
4. Toe Wax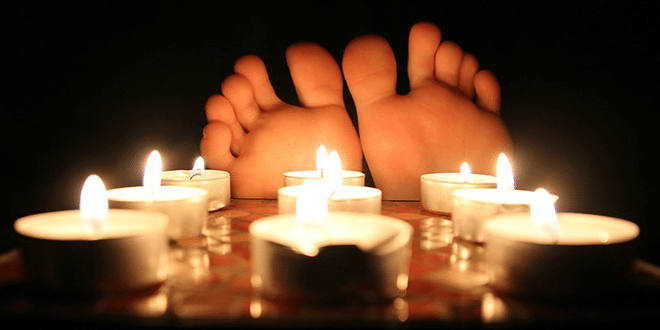 Warm wax on the body is excellent, but what about trying it somewhere more… devious? And adding a twist? Have your partner sit in a chair and slowly drip the wax on their toes. Tell them if they flinch, punishment. If they're don't, reward. The sheer will it requires to obey makes this the sexiest thing on this list. But note: this one needs some really strong reassurance, trust and most importantly, loving aftercare.
Use ONLY a specially blended massage candle. Don't try to improvise with a real candle, you monster.
3. Tongue-Tying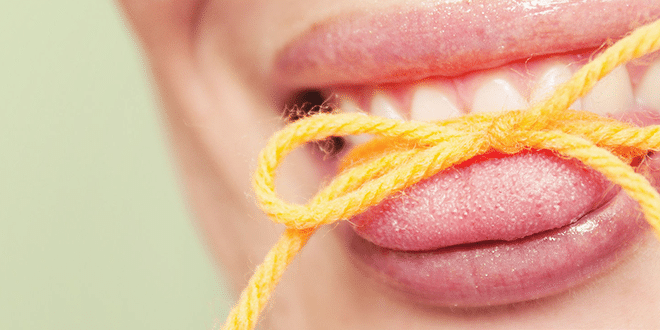 This is the sexiest thing on this list. Restrain your partner as normal, and then tie a string around their tongue, leaving it long enough for you to hold – like a leash for their tongue. Then it's yours to control, and where their focus is usually on the standard restraints, now they can only concentrate on what their tongue is doing. Cruel, sure, but hey, that's love.
2. Nipple Clamps & Vibrator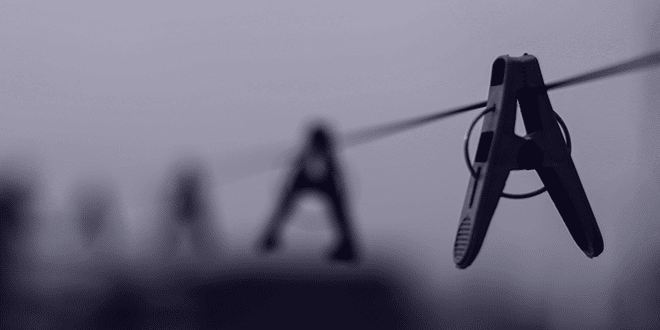 I know this one isn't exactly revolutionary, but have you actually tried them? And if you have, are you sure you're using them right? Most people assume they exist simply to apply pressure to the nipples, and they put them on painfully tight and just leave them alone. That's not the best way to use them – you should think of them as a way to heighten the senses. They require a gentle touch. Put them on a little lighter, leave them to settle into place, and then try applying a wand massager to them. The resulting feeling is almost unbearable, it's so good it's almost vicious and, in my opinion, that makes them the sexiest thing on this list. And they're not just for nipples: try them on the buttocks for equal level sqweeeing and wriggling.
1. Leash On A Cock Ring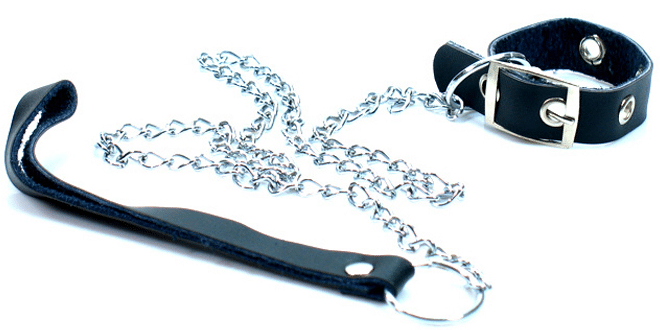 This only requires three elements: a leash, a cock ring, and a penis. In fact, it doesn't even require a penis, now that I think about. Anyway, assuming that a willing penis-haver is at hand, make said penis wear a cock ring, and then attach a lease to it. It's pretty straightforward, and sexualizes the already highly sexual master/slave dynamic even more. And that's what makes it, say it with me, the sexiest thing on this list.
An article about weird kinky stuff and I managed to get in a mention of Alpine goggle-mockery. All in a day's work. LELO AWWWAAAaaayyyyyy…