The wand sex toy has a long and storied history among pleasure-seekers, with one of the most iconic and recognizable silhouettes when it comes to the modern sex toy.
For the excited new SMART WAND initiate, this style of toy may take some getting used to as it's simply so unlike any other style of pleasure product; luckily, we have you covered with these top 5 ways to use your wand-style massager!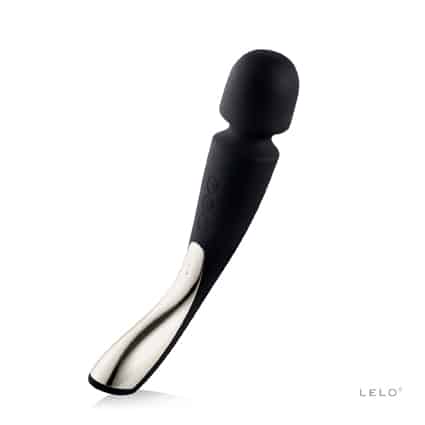 How to Use Your SMART WAND Vibrator
1.Tub Time
The very first wand-style massagers were sold as exactly that―electric massagers for your back and shoulders.
But we've come a long way since that first wand massager; the LELO SMART WAND, which comes in both Medium and Large, is cordless, sleekly coated in body-safe silicone and it comes with the exciting and unique SenseTouch technology that lets the pressure you exert on your body to determine the strength of vibrations, mimicking a real massage.
One of the best ways to enjoy a SenseTouch is to take advantage of this massager's 100% waterproof design by bringing it with you into a hot, relaxing bath. You can massage yourself all over, and also try using the preset vibration patterns to move the water in front of your vulva without actually touching it, for a subtle yet thrilling tease!
2.The Daily Grind
Because wand-style vibrators are so much stronger than most other sex toys, many first use theirs through their underwear, or while 'muffling' power of the vibrations with a towel. While this can be a way for people who masturbate on their back to enjoy their SMART WAND, it also provides the perfect method for incorporating a sex toy into masturbation if you are used to grinding on pillows or cushions to reach orgasm.
Take a pillow and place it between your legs as you kneel on your bed. Place the SMART WAND Large in the middle of another thin pillow and fold it similar to a taco and place open side down on the first cushion. You'll then be able to ride the vibes all the way to your orgasmic destination!
3. So into You
The SMART WAND Large is an impressively sized massager with unparalleled power, yet the SMART WAND Medium packs a surprising amount of power as well as some other uses that make it quite versatile.
The head of the SMART WAND Medium has a maximum diameter of 43 mm (1.7 inches) which is comparable to other larger sized G-spot vibrators. For example, the ELISE 2 has a  maximum diameter of 39 mm (1.5 inches). It is possible then, with a little 'warm up,' that you may be able to experiment with some very shallow internal stimulation with the head of your SMART WAND Medium. We don't recommend full insertion, however, as the neck directly below the head of the wand may catch on your pubic bone.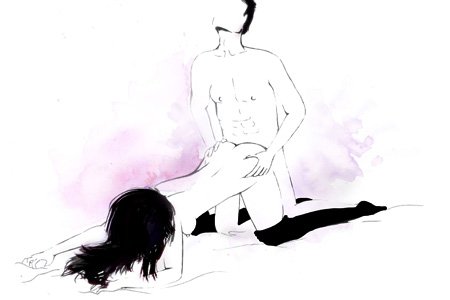 4.Better Together
The rounded head of the SMART WAND makes it an idea unisex toy, and great for partnered play. The length of the SMART WAND Large makes it great for using in the doggy-style position, but you may find the SMART WAND Medium is easier to place between your bodies in missionary!
Other positions that lend themselves well to using a wand-style vibrator of any size are the spooning position, or any position where you are sitting on or bent over furniture such as a couch or counter.
5.Playing on the Edge
Edging, or orgasm control, is the practice of bring yourself (or your partner) to the cusp of orgasm and then easing up on stimulation to keep them aroused. It is said to make your eventual orgasm much more intense, and at the very least this practice helps you be much more in touch with your body's response to pleasure and also lets you extend your partnered play.
Edging can also be used as a part of kinky play, where in one partner restrains their submissive partner and uses a powerful vibrator―such as the SMART WAND―to 'torture' them with pleasure by bringing them close to climax but not letting them orgasm – or alternatively, 'forcing' them to orgasm. Remember your safe words!