This article was scientifically fact-checked by Human Sexuality expert Dr. Laurie Mintz.
There's no easier way to spice up sex than with a little game of 'let's pretend.' By adopting a new persona in the bedroom, you're able to let go of any self-consciousness because, well, you weren't yourself. You were the naughty schoolgirl or the wide-eyed deliveryman in an erotic story of your own creation.
And while dressing up can help set the scene, why not add a few sexy BDSM toys to your role play that are fully functional? For combing two of your kinky interests into one, try these sexy role play ideas perfect for incorporating bondage for beginners!
It's also absolutely necessary to establish a safe word before engaging in BDSM or any "pretend" play to ensure that once this word is used, the roleplay ends immediately, regardless of what has been discussed previously. It could be used for something as simple as readjusting into a position that feels more comfortable or more seriously when a partner experiences a negative trigger or feels uncomfortable with the situation.

1.The Captured Spy
Even if you can't agree whether Sean Connery or Roger Moor was the sexier James Bond, you and your partner will agree that the captured spy scenario is seriously sexy.
You can add to the scenario with costumes (anyone else a fan of Bond's black tux?) and accents, but the main concept of this role play is simple. The partner who plays the spy gets tied to a chair while the captor uses pleasure and pain alternatively to pump them for information them. You can do this until they are forced to 'divulge the secret codes' (their safe word). And trust us, you'll have ways of making them talk…
2.The Roadside Police Stop
Not all sexy role playing has to stay in the bedroom, though you'll want to make sure you're on a secluded road for this one.
Dressed as a police officer, pull your partner over and ask to see their license and registration. Maybe they aren't cooperating or maybe they just seem suspicious, but you better ask them to step out of the car and handcuff them. Frisk them to make sure they're not dangerous, and then decide from there whether you need them to get into the backseat of your car.
3.The Great Escape
This role play is almost like the 'Capture Spy' scenario, but with a role-switch. This time, it's the dangerous prisoner that is trying to convince and cajole the guard… without the use of their hands.
Use your best dirty talk and what body movements you can manage while all tied up to convince the stoic guard that you're innocent(ish) and need to be freed. Of course, you'll reward them for doing so.
4.The Professional Dominatrix
While funnily enough there isn't a widely established common title for a male professional Dominant, there's no reason why there can't be on in your bedroom.
One of you will play the overworked client who wants to take a walk on the wild-side to blow off a little steam. Little do they know that they've booked a session with one of the toughest Dominants there is. They can tie their client to the bed by the ankles and wrist (like a faux St. Andrew's Cross) and have their way with them for an allotted time, making sure they get their money's worth.
5.Dirty Dancing
The first rule in any strip club (no matter how seedy you want it to be) is 'Don't touch the dancers.'
The dancer gets to pick the song that they think is the sexiest and show off their moves, until their patron gets too handsy. Use something you have around the room or a prop like stockings to keep the patron restrained to their chair, and then they have to struggle against their bonds while the dancer continues their striptease. Want to make it extra difficult for them? Incorporate the sound-responsive setting on SIRI™ 2.
6.Hello, Nurse!
Now, we know medical professionals don't usually have reason to tie their patients up, but hey, a little creativity is what makes this fantasy fun.
Using pleasure ties to tie up the patient not only makes this more comfortable for them for a prolonged scene, it also lets you to be more creative with how exactly you tie them up. In any case, it also gives the nurse the freedom to experiment with different temperature sensations, whether giving a rub down with a warm and wet sponge, or tracing something cold and metallic along their body.
7.The Voyeur
Our last scenario is one of our sexiest, if also one of the cruelest to your submissive.
Because you know your voyeur is watching, restrain their limbs and then position them so they have to sit and watch you while you completely ignore them. It could be while you have a shower, or as you indulge yourself on your bed…but if they try to touch you or make a sound, they will be 'discovered' and the show has to stop. It's up to you whether you want to leave enough slack in their wrist restraints so they can 'fully appreciate' what they're watching.
Facts checked by:
Dr. Laurie Mintz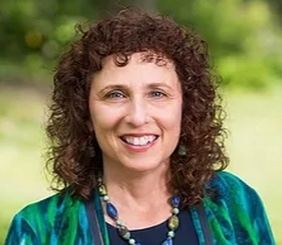 Laurie Mintz, Ph.D., is a professor at the University of Florida, teaching Human Sexuality to hundreds of students a year. She has published over 50 research articles and is a Fellow of the American Psychological Association. Dr. Mintz also has maintained a private practice for over 30 years, working with individuals and couples on general and sexual issues. She is also an author and speaker, spreading scientifically-accurate, sex-positive information to enhance sexual pleasure.