When it comes to sex toys, human beings have always been inventive.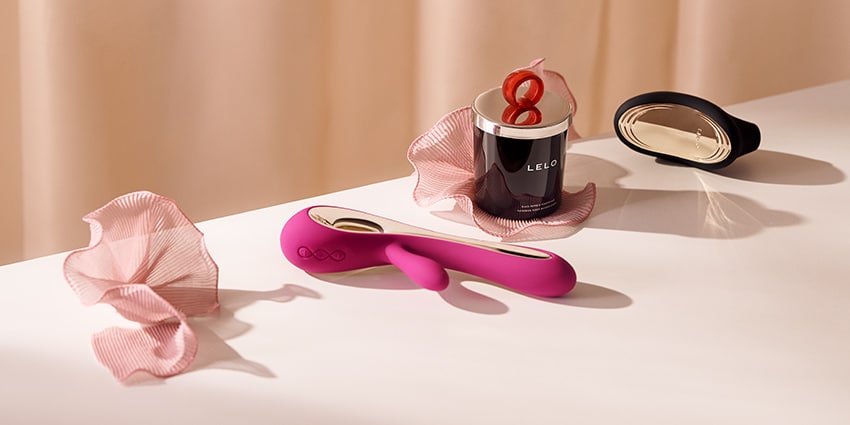 Long before the emergence of climax machines like the famous 'rabbit' and smart luxury toys that can tell what you want before you want it, people had to make do with what nature had to offer.
The oldest sex toy known to man is believed to have been found in Germany back in 2015; it's 28,000 years old and made of 14 fragments of siltstone, with smooth, rounded edges. As for size, it's 7.8 inches long, which is quite generous when you consider the average penis in the UK is 5.1 inches according to a study by University College London.
And it's exactly the stone's size that makes researchers think that this nature's own phallus was used for sexual purposes.
Other dildos – from 500 BC onwards – were made from leather, chalk, wood, tar and even dried animal faeces. 
These peculiar items are a far cry from the vast array of sex toys now available, with their myriad of settings, vibration modes, colours, shapes and sizes – but at least we know people have always enjoyed masturbation. 
Like we said, when it comes to getting themselves off, humans always find a will and a way.
Interestingly, even though we are spoiled for choice with quality-tested vibrators, dildos, bullets, butt plugs, strap-ons, etc., people are still experimenting with non-purpose goods, like food and household items (cow dung, not so much).
"Maybe not so weird, don't know, but [I once used] the non-sharp end of my razor and my partner's 'male' vibrator thing (in tandem with my female one for twice the vibe)," Ellen*, 53, who first bought a sex toy a few years ago and is "experiencing a menopausal sex surge", tells us.
"I was in the bath and it was to hand. The ridged handle made it feel good but you have to ping off the razor or risk cut hands."
Okay, we get the urge, but please don't use razor handles to masturbate, as you could hurt yourself – even if you don't have the blades on it. 
"This might be tame but [I used] the Amazon packaging that has bubble wrap inside them," says David, who was 23 years old at the time.
"It was in an advice video for DIY toys and I was curious about it."
"It felt great when I first did it. I kept at it until I bought an actual reusable toy."
While bubble wrap might be tempting, we recommend trying a penis sleeve instead; same purpose, but much safer.
In fact, to keep you and your genitals safe, here's a rundown of things not to masturbate or have sex with: pineapple, hand sanitiser, ice lollies, toothpaste or toothbrushes, ice (okay for general play but never put it directly on your private parts as you could burn the skin), vacuums, peanut butter, Biscoff spread, really any kind of spread that isn't lube created specifically for this purpose. 
The list goes on… 
"I have heard of many inventive dildo substitutes like cucumbers, deodorant cans, remotes
etc, but the highlight for me was a cheese string," Evie Plumb, an ACET-qualified sex educator and founder of Cliterally The Best, a sex-positive platform and podcast, tells us.
"However, whatever you choose to use, I do not recommend using anything that could introduce bacteria to your vagina and upset her natural fauna."
Makeshift items aside, the sex toy industry has taken off in the past few decades and much of it is thanks to cinema culture, says Luka, chief marketing officer at LELO, the Swedish brand that first launched in 2002.
He credits books, movies and shows like Sex and the City – and the infamous scene with the pink 'rabbit' dildo – for helping pull vibrators out from behind thick curtains in the back of dodgy sex shops to making them a regular part of life.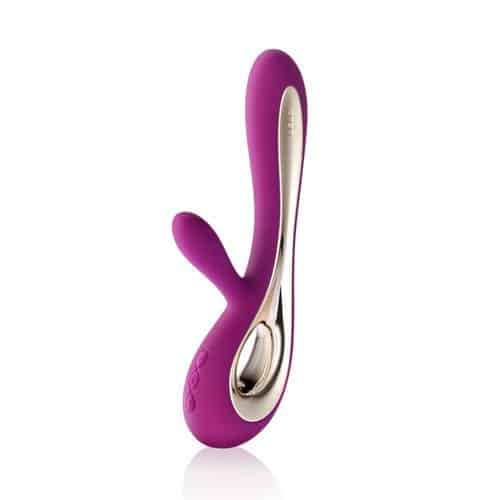 Fun fact; after featuring on the show and in the years that followed, sales for the rabbit, which was made by Vibratex, rose by more than 700%. The demand clearly existed and people were crying out for more.
"Sex and the City and 50 Shades of Grey slowly brought sex toys from the obscurity of sex shops to the mainstream," Luka says.
"Before this, we were hostages to the adult industry; sex toys were connected to porn and now it's no longer like that."
"The internet has helped broaden people's education around sex toys, with the information at their fingertips – while e-commerce has provided the opportunity for customers to explore."
"They can read up on what they're into and what they're not, make an educated choice and all without someone judging them or looking over their shoulder in a sex shop hidden in a dark alleyway."
Evie, who is also a digital and creative strategist at Here We Flo, believes the industry has especially come into its own during lockdown, when people found themselves with more time on their hands – and idle hands at that.
"It has been a slow build in the last 20 years but in the last two years, things have really taken a step up!" she says.
"This is mainly to do with lockdown boredom and people not being able to date – what better way to pass the time than multiple orgasms a day?
"An important note to make is that self-pleasure, wanking, masturbation, whatever you want to call it, is so important when it comes to your sexuality and learning what you like."
"How are you meant to tell your partner(s) what you like if you don't even know yourself? There is no wrong way to get off!"
The lockdown theory has been reported by several brands in the past year; as an example, LELO's sales increased by 70% in 2020.
Evie adds that social media has also played a big part in lifting the lid on solo play, providing users with the chance to explore and find like-minded souls across the globe.
"[It's] definitely down to social media," she explains. "One of the good sides of things like Instagram is they have allowed open conversations with people all around the world (when it's not banning the content)."
"There are so many great accounts these days spreading the message of self-pleasure and empowerment! It has also given sex toy companies a space to easily reach people, whereas before it would be either super late at night on TV or in person!"
"The shame is slowly lifting and it's beginning to encourage people to have these conversations IRL [in real life]."
"There is definitely still a stigma attached to self-pleasure in certain circles and age groups [though] – especially older generations. But we are heading in the right direction when it comes to smashing the stigma around something that is so natural!" 
"People are becoming more and more educated on the health benefits of masturbation and it's super exciting to see."
Masturbation and shame have long been tied together, and vibrators have not always been used for pleasure. 
The first electro-mechnical vibrator, dubbed a 'percuteur', was designed back in the late 1870s/early 1880s by a British physician called Joseph Mortimer Granville.
Such instruments were later mentioned in the American Medical Association in 1915, used for various 'conditions' (some real, some not) such as so-called hysteria.
The female 'disease' was treated with everything from "herbs, sex or sexual asbitence" and, according to some researchers, apparatuses that resemble sex toys. In Technology of Orgasm, historian Rachel P. Maines points out that up until the 1920s, female patients were massaged to orgasm as a treatment for the 'ailment'.
Others believed masturbation could cause illnesses, such as blindness or impotence. Which, of course, isn't true. Nowadays, sex toys are plentiful and used for their correct purpose: to, as Marie Kondo says, spark joy (and not as a tool by the patriarchy to control women). 
Luka explains that the new wave of interest in self-care is tied to people becoming more open about their sexual habits and female pleasure in particular is on the rise. 
A recent survey by Statista showed that 65% of women own some kind of sex toy, with vibrators the most popular choice overall, followed by rubber penises and c*ck rings. 
"Male pleasure is quite straightforward and has somehow always been available, but talking about female pleasure in public has long been stigmatised," adds Luka, who himself bought his first sex toy 16 years ago with his wife during a trip to Amsterdam.
"But with the wave of celebrities and sex experts pushing the topic into mainstream media, self-pleasure has become the new normal for Generation Z and generations that follow will likely hold a similar view." 
"Human sexuality has never been more talked about than right now."
Reality TV stars like Maura Higgins, who openly discussed her "fanny flutters" on screen and Cara Delevigne, who has launched Lora DiCarlo, her own women-led sex toy brand, are doing their part too.
In 2021, everyone is in on the game including high street stores like Boots and Poundland, which have created a customised range of affordable bedroom gadgets, but there's a new market growing and it's one LELO is leading in – namely, luxury sex toys.
The brand's products are not only meant to help you climax but they're intended to be less offensive to the eye, with beauty and design just as important as physical sensation. And most of the range doesn't resemble human anatomy.
"Our products have a curved signature," Luka explains, referencing the first-ever LELO gadget, dubbed Lily – which fits in the palm of your hand but packs the same power as the big guns.
"There's a whole premiumisation of this category; what's happening now is that people don't want to just buy a sex toy, they want one that represents a statement."
"When sex toys weren't branded, you could once get them for £10 that fulfilled the customer's demand, but now that they're becoming more 'normal' and linked to empowerment, people want something special." 
"They want to feel connected to what they're buying and the brand that is selling it."
"Consumers are more informed and in control than ever, because you can't hide the feedback. They can go onto Reddit, Twitter or Instagram and state their opinions publicly."
"You have to listen to what they want and provide it."
Sex toys have become so mainstream that they are even part of the gifting industry. 
Beyond the gag gifts of stag and hen dos, people are now buying vibrators, dildos and bullets for their friends, partners and colleagues. A study from 2015 showed that 65% of women aged 35 or under got their first sex toy from a friend. 
With Christmas around the corner, in 2021, you can even get someone a sex toy advent calendar.
Emma*, 34, has received vibrators as gifts and also reviews them as a freelance writer.

"I have received sex toys from friends before and I haven't been embarrassed at all," she says. "It takes the embarrassment out of going into a store and it's always a laugh."
"I've given them to friends myself too, though mostly as a joke present but I have given others advice on what to buy, based on my experience and extensive testing…"
Meanwhile Leo, 35 originally from Los Angeles but now based in the UK, roped a friend into going shopping for sex toys together. 
"My friend and I actually went vibrator shopping when I first moved to England and couldn't depend on drunk British university boys to last past five minutes," she says.
"We bought matching rampant rabbits and compared notes after first use…her room was right above mine at halls, so I could tell when she was done. It was about five minutes longer than me but who is counting when everyone's happy."
The sex toy industry is very important to the world's economy, with the market set to grow from $28.64bn to $52.7bn (USD) by 2026. 
But what does the future hold?
Smart sex toys already exist, with people able to hook up their dildos and bullets to an app on their phone and operate settings or use these with partners long-distance. They can even view their pleasure in real time while masturbating.
Sextech is set to develop further. Augmented and virtual reality is slowly coming into the mainstream with sex toys soon to become an integrated part of the overall experience.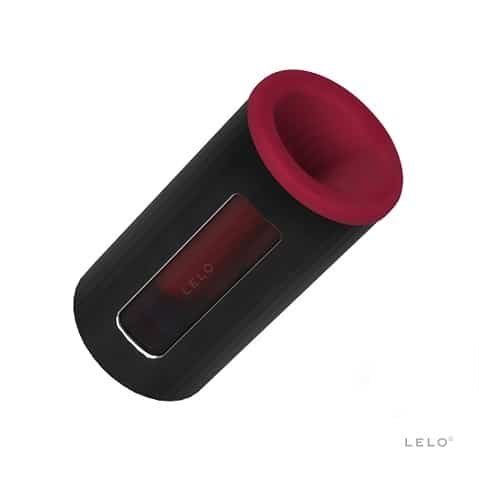 Even more impressively, they will be able to provide what the user wants based on readings from their body and much like AI and wearable technology, will 'remember' preferences linked to usage.
Put simply, future vibrators will anticipate what you like, when you're about to orgasm and which settings get you there, and let you analyse the data.
"Three years ago, we said AR and VR toys would happen and they are now starting to pick up," says Luka.
"Soon, you'll get toys connected to it. The toys will become smarter and smarter, collecting feedback and tracking your body's response to different settings, and adjusting accordingly."
"You'll get a direct response based on biological feedback from your body because not all sizes fit for everyone, so this will bridge the gap."
"A lot of people say the future is non-binary, I would say yes – but not in the way you won't have sex, but rather technology will help shape toys for the person, not the gender."
"Some genitalia can take certain levels of pleasure and technology will start to recognise this." 
"The neurochemistry in the brain from an orgasm will be calculated through the neurological response of the brain."
"The data will allow people to tailor-make sex toys for their own pleasure. You might even be able to 'print' individual vibrators."
Beyond providing orgasms, one sex expert believes that people might be able to create scenes to complement their self-love sessions, such as hooking up with an ex in AR.
Others predict sex robots becoming more popular in the coming decades, as the technology develops. Though these are already very advanced, like Henry, the robot designed specifically for women.
Henry, who has a traditional 'tall, dark and handsome' look with soft brown hair and a six-pack, and was created by Realbotix, can not only perform sexual functions but also make jokes and comments.
But £8,000, not counting the extra features you can buy, he's not exactly affordable. Quality VR and AR sets can also set you back a hefty amount.
As such, we're likely still some way from seeing this level of sex tech available on the high street.
But one thing is for sure… sex toys – big or small – are here to stay, and it's only going to get better from here on in.