Hey, how kinky are you?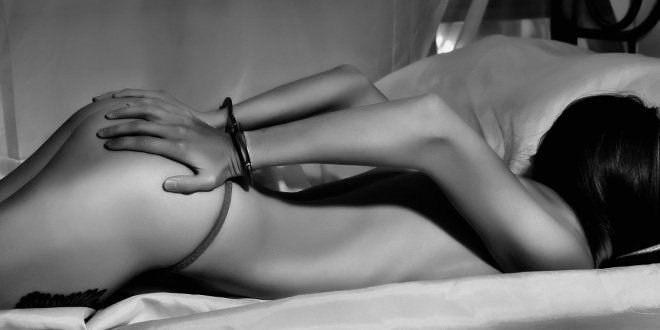 If your answer is OMG 'LOLA' IS AN ALL-TIME BANGER I LOVE THE KINKS then I would say to you first of all; congrats on that A+ joke and secondly, fist bump. However I'd have to then ask you for a second time 'Hey, how kinky are you?'.
At this point I hope you scratch your head and say 'Huh. You know what? I've never really thought about it. I don't know.' because that will be my cue to take you by the hand as we jump into the nearest computer screen so I could literally walk you through this very blog post.
Seriously though, how kinky are you? A healthy sex life is great, but an adventurous sex life, undertaken with a partner you trust, can yield amazing shared benefits. All new heights of intimacy with your partner and exploring new pleasures are just two of the things that await you when you open yourself to the possibilities of stepping outside your lane, sexually speaking.
For the following questions, your answer can lead you to some all-new pleasures that you might not have considered before, so let's get started.
What is it about sex that you enjoy the most?
a) The physical pleasure

b) The intimacy of trust

c) Seeing your partner in a way no one else does
If you answered A; what if I told you there was a method to increase your pleasure in a way that will really turn your partner on as well? I'm talking about pegging, with the explosive pleasure of prostate stimulation and the switch in roles between you and your partner. With a little practice, and a liberal amount of lube, you'll be sharing an exciting and incredibly pleasurable experience with a partner.
For those who answered B, I can tell you that your choice hits on a very important aspect of intimacy. Putting total trust in your partner can pay off in pleasurable dividends, and this is where some light BDSM play can really amp up your experience. Allowing your partner to limit your movements with sensual handcuffs or erotic pleasure ties and giving in to being restrained and pleasured is truly an exercise in trust: will you literally hand your partner the reins?
Was your answer C? I totally get it: seeing your partner in the throes of ecstasy, in a way that nobody else does, can be extremely arousing. Perhaps a way that not even you've seen them is when their pleasures are private, in which case mutual masturbation – pleasuring yourselves without touching each other – can give you an the most personal view of your partner that they've perhaps not shown anyone before.
What level of exhibitionism are you comfortable with?
a) None at all.

b) The possibility of being caught or seen excites me.

c) I want to be seen, and I want those who see me to join in!
If you answered A, you're really not being helpful here. Do you want to get out of your comfort zone and enjoy some increased pleasure or what? You're in Time Out and I want you to think on that.
Moving on to the people who answered B, it sounds like you need to test out some public lovemaking in a controlled setting. Spontaneity isn't really part of your equation yet, so plan for semi-public places like in a park after dark or on a beach during off-hours are good places to start. Be sure to read our tips on having sex in public and getting busy on the beach to make sure all your bases are covered, and have fun!
Was C your answer? If so, it sounds like you and your partner are ready to graduate to adding some other people to the mix. There are many configurations to try; like setting up a threesome to spice up your lovemaking, or just another person to watch you and your partner or for you to watch your partner with.
Our advice: look up sex parties in your area and contact the organizers. Go to one with your partner without the expectation to join in and talk to fellow attendees to see whether or not it's your scene. If you are both into it, you've just opened up a new world of erotic possibilities, and you might even make some new friends!
[related_article id="17783″ float="right" size="full" target="_blank"]