Familiar with a bucket list? You know, a list of things you simply must do before you die? Maybe you want to visit Thailand. Perhaps you'd like to go swimming with dolphins or get a tattoo? The beauty of a bucket list is that it can be as personal and meaningful as you want it to be. A bucket list is unique, and will be different for everyone.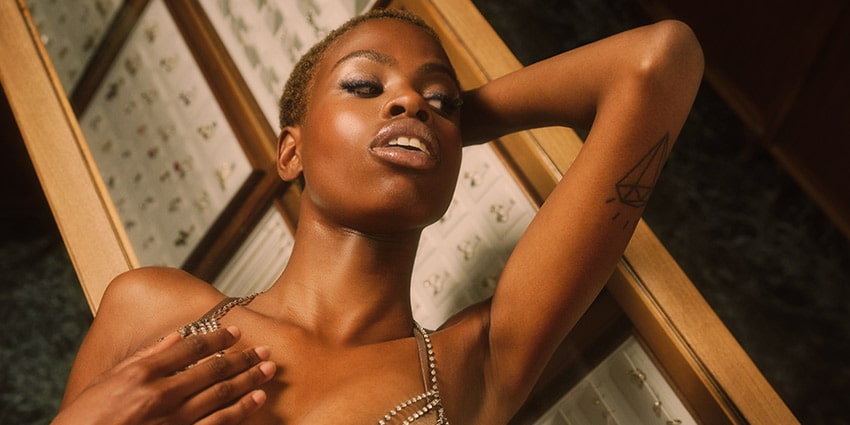 On the racier sides of things, ever heard of or fancy having a sex bucket list? It's essentially the same as a bucket list, except all of the items are exclusively sexual. And isn't that the joy of being alive anyway? Curating your very best (sex) life because you're sexual, joyful, beautiful, and worthy?
With that, we've created the ultimate sex bucket list so that you can pick and choose according to your most lustful desires. And even though it's fun to read through everything on our list, you don't have to add them all. In fact, you could add one, two, five, or 50 of these ideas to your list. It's totally up to you, how you enjoy pleasure, and what you're intrigued about trying before you, you know, kick the bucket. 
And remember: sex isn't just p-in-v penetration! Sex is intimacy, whatever you perceive that to be. Let's begin with some tame and some not-so-tame activities to turn up the heat, shall we?
Before You Go: Get Kinky! 100 Sex Bucket List Ideas for All Kinds of Fun
Have a one night stand

Have

romantic sex

Have sex whilst looking into your partner's eyes

Get intimate with someone younger or older than you

Get sexy with someone from another country

Go to a strip club 

Engage in

mutual masturbation

Have break up sex

Have

rough sex

Have

sex in water

Try

anal sex

Use

anal sex toys

Have

phone sex

Send dirty text messages and/or photos

Have video call sex

Engage in

road head

Have sex outside

Give

hotel sex

a go

Be intimate while fully clothed

Use

food

during your intimate time

Try

spanking

Use

blindfolds

to heighten other sensations

Make out like teenagers 

Have

sex on a boat

Use a

cock ring

during penetrative sex

Try nipple clamps

Engage in deepthroat

Try

tantric massage

Play with

temperature play

Have date night without wearing underwear

Engage in a footjob

Try hair pulling during sex

Use

restraints

to tease your partner

Give or receive a

rim job

Try

pegging

Leave marks or bruises on your partner

Try playing with

dominant and submissive roles

Enjoy

facesitting

Have sex only wearing boots

Give or receive a lap dance

Engage in different role playing scenarios

Sex with the element of

voyeurism

or

exhibitionism

Experiment with age play

Have sex in total silence

Try

orgasm denial

Have sex in a club

Try consensual non-consent sex, like rape role play

Be intimate in your childhood bedroom

Get creative using

household items

for your sexy play

Try positions from the

Kama Sutra

Practice

squirting

Have sex in front of a mirror

Go to a

swingers club

Have an entire weekend of sleep, food, and sex

Have sex in a foreign country

Go to a sex convention 

Only engage in

foreplay

Wake your partner up by giving them oral sex

Have sex in every room of the house

Try double penetration either in a threesome or with a toy plus partner

Touch your partner inappropriately in public

Take pole dancing lessons and show off your skills

Orgasm with nipple play

alone

Put focus on the perineum

Wash each other erotically in the shower

Spend the whole day naked together

Experiment with crossdressing

Have very loud, uninhibited sex

Get sexy in front of a glass window

Read erotica

to each other

Do the 69 sex position

Use a

massage candle

Have sex standing up

Act out your

biggest sexual fantasy

Act out a sex scene

Make a sex tape

Get a

vagina tattoo

or penis tattoo

Use a penis extender

Try

edging

for more powerful orgasms

Try the

Amazon sex position

Experiment with

breath play

Get a

genital piercing

Tap into the

cuckold

kink

Experience a

golden shower

See how long you can last without reaching climax

Use body paint to create sexy art

Try a

Full Body Sensual Massage

(FBSM)

Give

breast bondage

a try

Be a

brat

during play time

Enjoy the ultimate

Porn Star Experience

(PSE)

Try the

Kivin method

during cunnilingus

Have you thought of something that isn't on the list? Drop it in the comments below!
Surely, you've found a handful of sensual, sexual, and delicious things you'd like to try? We're sure you'll have immeasurable amounts of fun ticking off every single thing on your sexy to-do list. Enjoy, and remember to always play safe!