What do you think of when you hear the term 'women's erotica'? Is it a Danielle Steel novel filled with romance? Or perhaps a short story rife with emotion and sexual tension? 
Well, both of these examples are, in fact, women's erotica, but the true meaning is actually a lot broader than you may have thought.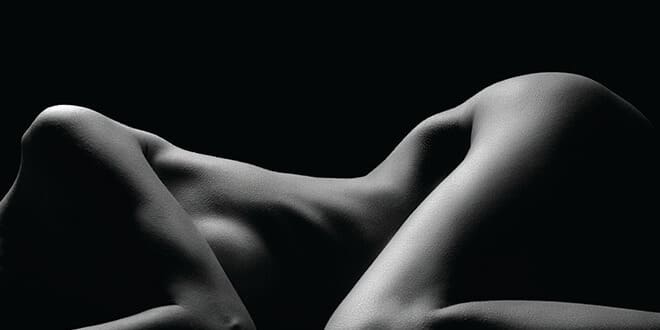 What is Women's Erotica?
While many believe that women's erotica is simply short stories or fiction novels that explicitly targets various sexual preferences, it's actually more than that. In actuality, women's erotica is considered to be any kind of material with a positive sexual tone that caters specifically to women. 
For that reason, erotica can be found on websites, in short stories, films, videos, photography, magazines, books, audio, and more.
But female-centred erotica still has a long way to go, despite making its way more and more into mainstream media (see below). We're still living in a world where male-centered porn is rife and readily available for anyone with an internet-enabled device.
It's undeniable… we're currently living in a porn culture.
Living in a Porn Culture
With the advancement of technology, the face of dating, sex, sexuality, and what we perceive to be love has changed dramatically. 
With the ability to watch any kind of porn under the sun from nearly any location worldwide, to jumping on apps like Tinder in hopes of finding someone to love, or more realistically – bang, the world is your oyster when it comes to instant sexual gratification.
Personally, I have witnessed the dynamics of dating, intimacy, and relationships change. It's not about meeting someone you feel you have chemistry with and waiting by the phone, hoping that love will blossom. It's about trying to get the best angled selfie for your dating profile so that you may be chosen (for the night).
Sex just isn't the same either. Using your nails to scratch your partner's back during a sexual tryst 10 plus years ago could very well lead to absolute shock for the receiver. Today however, you'd be surprised as to how many individuals are open to acts of BDSM and incorporating fetishes and kinks, even during a one night stand.
This, I believe, is largely because of online porn and dating platforms. These channels have an impressionable ability to bring about a warped view of sexuality. 
Ideas about contraceptives, STI's, sexual acts, and achieving orgasm are often gained via online porn, which has the ability to inhibit young adults from forming meaningful relationships that encompass communication, intimacy in a caring and non-sexual way, and emotional engagement.
Simply put, millions of pornographic films, which are predominantly male-centred, romanticize physical intimacy by focusing on arousal and release. It's being with another for personal sexual satisfaction, and often depicts scenes whereby the woman is subservient, used and sometimes abused, while the man appears powerful, rough, and victorious. 
And why are most porn videos male-centred? For one, a study found that heterosexual men, in various stages of dating and marriage, were twice as likely to watch porn as opposed to women. It's simply a question of supply and demand, folks.
So, now that we've taken a brief look at porn culture, modern dating, and male-centred pornography, let's move onto things female-related. That is, women's erotica and women-centred porn. 
How is Women-Centred Porn Different to Male-Centred Porn?
Women-centred porn is sometimes referred to as sex-positive porn, which I feel is a more suited title. And according to the Feminist Porn Awards, "women-centred porn expands the boundaries of sexual representation on film, and challenges the stereotypes that are often found in mainstream porn." 
This kind of women-centred porn has been on the rise considerably of late, with women such as Erika Lust, a Swedish-born and award-winning adult filmmaker based in Barcelona, shaking things up. 
Erika aims to "show all of the passion, intimacy, love and lust in sex, where the feminine viewpoint is vital, the aesthetic is a pleasure to all of the sense, and those seeking an alternative to mainstream porn".
In short, female-centred porn is filmed in such a way that sex is not done for its own sake, but rather an almost love story with a plot. It's a journey that brings about an emotional and physical response.
Male-centred porn, on the other hand, tends to cater to a man's need for visual stimulation. Oftentimes this kind of porn contains exceedingly attractive women with the men being sub-par…  and this is exactly what most men are looking for. They're focused on the woman, how she arouses them, and the fact that she is eager to have sex with strangers sans emotion. 
This kind of porn contains minimal plot development and focuses rather on the sexual acts themselves, the female body (especially the face), and often places importance on the male-gaze, like POV porn which puts the viewer in the place of the man.
In short, male-centred porn is a way in which for men to feel as though they are part of the action. It's about the physical act rather than the emotions behind it and is visually set up for men to gain arousal.
Either way, there's a big debate about whether porn actually has the capacity to empower women… 
Does Porn Empower Women?
The AVN Awards (think the 'Oscars' of porn) has been taking place annually for the last 35 years, and is an opportunity to praise actors, actresses, directors, videos, titles, and cinematography within the adult industry.  
And during the 2017 AVN Awards, panelists gave a compelling argument that porn is actually a way in which to empower women.
Angela White, an actress, director and producer of porn, said, "We're adults who have made adult decisions. Nobody has been coerced." She continued to note that society continually shames women for being sexual beings, and that porn allows them to embrace their beauty and sexuality. 
"Hey, having sex is really fun. We should make money off of it. This is a legitimate pursuit. Many of us have degrees, and we've chosen to do this." says White.
Additionally, the panelists all agreed that there are ups and downs to every career, and that they've been treated as nothing less than goddesses by major mainstream porn producers. 
They argued that they'd like to break the stigma against women in porn, and feel that many are quick to judge pornography yet celebrate erotic literature. After all, they say, porn and erotica really aren't all that different. 
It was also noted that women in porn are treated with the utmost respect, which has helped many of them to demand the same treatment outside of the industry, leading to further empowerment.
Adversely, writers at Fight the New Drug beg to differ. They believe than porn "objectifies, humiliates, degrades, and exploits women.' 
They believe that initiatives such as the #metoo movement are a step in the right direction to fight sexual harassment and assault, but that websites saturated with male-centered porn negates all of the hard work with videos such as "facial abuse" and "extreme brutal gang bang". 
They also mention a study that was conducted on 304 porn films of which 88 percent contained physical violence. In these videos, the women receiving the abuse were depicted as either neutral or actively enjoying the abuse.
Of course everyone has their own opinion on pornography. And whether you're an advocate for this kind of material or not, I believe that women-centred porn is actually living up to its nickname that is, sex-positive porn. 
And if you're interested in taking a look to form your own opinion, check out these five successful erotic websites made for women.
Erotic Websites for Women
The world of female-centred erotic website are certainly blooming, with these five websites and apps doing exceedingly well.
But even if some or all of these sites are new and unfamiliar to you, you will have almost definitely come across female-centered erotica in the mainstream media.
Female Erotica in the Mainstream Media
Orange is the New Black
It's true that fans worldwide have, at one point or another, been glued to their TV screens while binging on Orange is the New Black. And this is actually a good thing for women.
This show has helped introduce the world to realistic female sexuality in such a way that it's not glamorous or sexy. In fact, the inmates rarely look their best, yet they rely on each other for emotional support as well as physical pleasure.
And just like in real life, different kinds of relationships are viewed in this TV show. Soso, for example, identifies as pansexual, while Piper manages to jump around from straight to bisexual and gay. Suzanne, on the other hand, is all about finding intense and loving relationships. 
And despite the near all-female cast, these relationship constructs are just as applicable and relevant for everyone, giving the viewer a glimpse into different kinds of emotional and sexual relationships.
50 Shades of Grey
The novels and the films, while being rich with BDSM whereby the lead male actor wants, and often does, act as the lead female's dominant, too contains a rich amount of diversity and female-centred erotica when it comes to relationships. 
And despite the fact that the reader, or viewer, may merely feel as though Christian Grey is controlling Anastasia, it is, in fact, the other way around. Throughout their tumultuous relationship, we see Christian continually asking for Anastasia's consent. And this is a common theme among couples who live the BDSM lifestyle.
Sure, he is portrayed as a character that doesn't fair well with emotions, but it's evident that he has a deep sense of emotion for her, and vice versa. 
These emotions are expressed by Anastasia continuously throughout the story via verbal communication and written emails, with Christian feeling conflicted about his newly-formed romantic feelings towards her. 
All in all, 50 Shades of Grey, in my opinion, actually places a huge importance on female empowerment, and sexual and emotional growth.
After looking at porn and erotica from various angles, what is your opinion on male-centred vs. female-centred porn? Do you believe that porn empowers women?