Introducing HEX Respect XL Condoms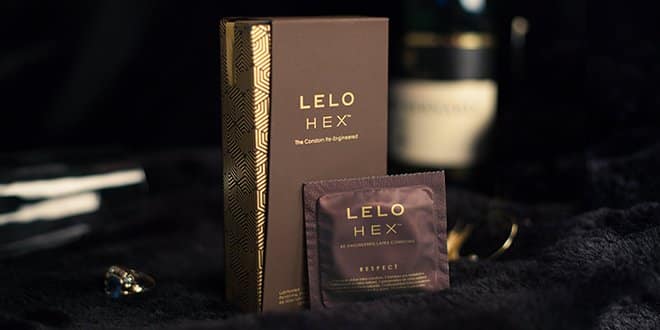 Are you already a fan of the original HEX condom, but wish it came in a larger size? Well my friend, then you're in for a very big treat. 
By customer demand, HEX™ Respect the bigger brother of the record-smashing HEX™ Original condom, now 58 mm in diameter. It's bigger in every respect: size, luxury, appeal, and pleasure. But hey, it's what you do with it that counts. Because respect is earned, not demanded.
Stylish, Sexy, and in Your Size
LELO HEX™ condoms have really set the industry alight since their launch in 2016. In Their first year, HEX™ is became an established name, available in more than 20,000 outlets across the world, and often asked for by name by customers. HEX™ is the first real sales success story in the condom industry for decades, and Respect XL is the culmination of all that work, expanding the depth of choice for the market.
Retaining the revolutionary design of the original, LELO HEX™ Respect XL is the only condom that really lets you dress to impress. With an upsized capacity to allow for bigger guys seeking a less restrictive sensation from their condom, even larger wearers can benefit from the unique design that uses a network of 350 interconnected hexagonal cells creates grip and flexibility. At just 0.045-0.055 mm thick, HEX™ is one the thinnest condoms on the market, and Respect XL offers a spacious feeling of luxury that that allows you to live in it, feel in it, and enjoy it.
It offer just a little more breathing space, and thanks to the unique hexagonal network on the inside surface of the latex, you don't need to worry about slippage or safety.
---
Donna is a Volonté contributor and freelancer who lives in San Francisco with her understanding husband and not-so-understanding teenage sons. Her work has been published in The Journal of Sexology and she is currently writing a book on love languages.