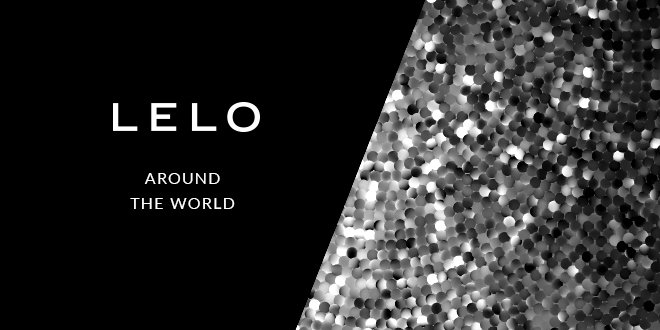 Erlangen, Germany – March 4, 2017
Marie's Maedlesabend with Radio Energy
Radio Energy holds an exclusive event four times a year that is ladies-only until 1 am, after which men can join in the fun. Sponsored by LELO as well as other hair, cosmetic and travel brands, the first 100 ladies received an exclusive goodie bag!
Vienna, Austria- March 30, 2017
Madonna Blogger Awards
On March 30, the 3rd MADONNA Blogger Award was held by the famous German clothing brand, S. Oliver. VIPs from all over the world were in attendance including Youtube star Sami Slimani and fashionistas like Veronika Heilbrunner. The evening ended with a fashion show, and LELO HEX made its own fashionable appearance.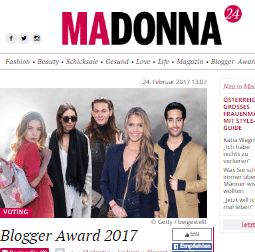 Zurich, Switzerland- March 2017
Amorana Anniversary Party
Leading adult toy retailer Amorana celebrated its 3rd anniversary with a Zurich party held at a popular venue "Clouds". The guest list held over 300 people and included VIP invitees such as Lodonjameszurich (a top Swiss Blogger). LELO was proudly displaying some of its most popular products from the Swiss market.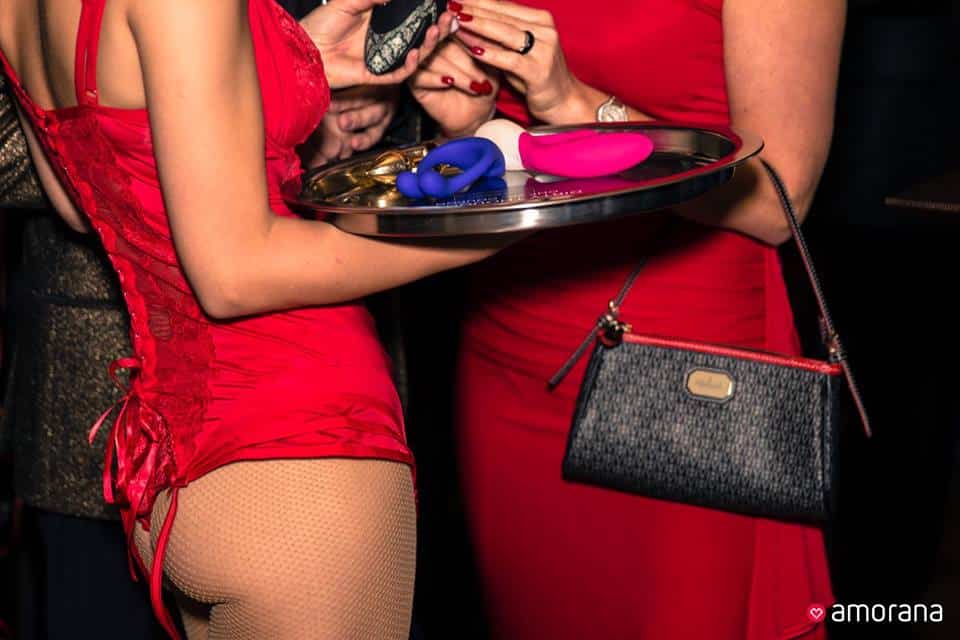 London, UK – March 13, 2017
THREESOME
Following critically acclaimed performances at both the Brighton and Edinburgh Festival Fringe, the Laboratory Theatre Company landed at the Union for a limited run with its debut play Threesome. In a contemporary sex-comedy of manners, married couple Sam and Kate attempt to negotiate a threesome with a stranger in order to solve spontaneity issues in their love life. If it inspired similar aspirations in the attentive audience, they were happy to find LELO HEX in their goodies bags!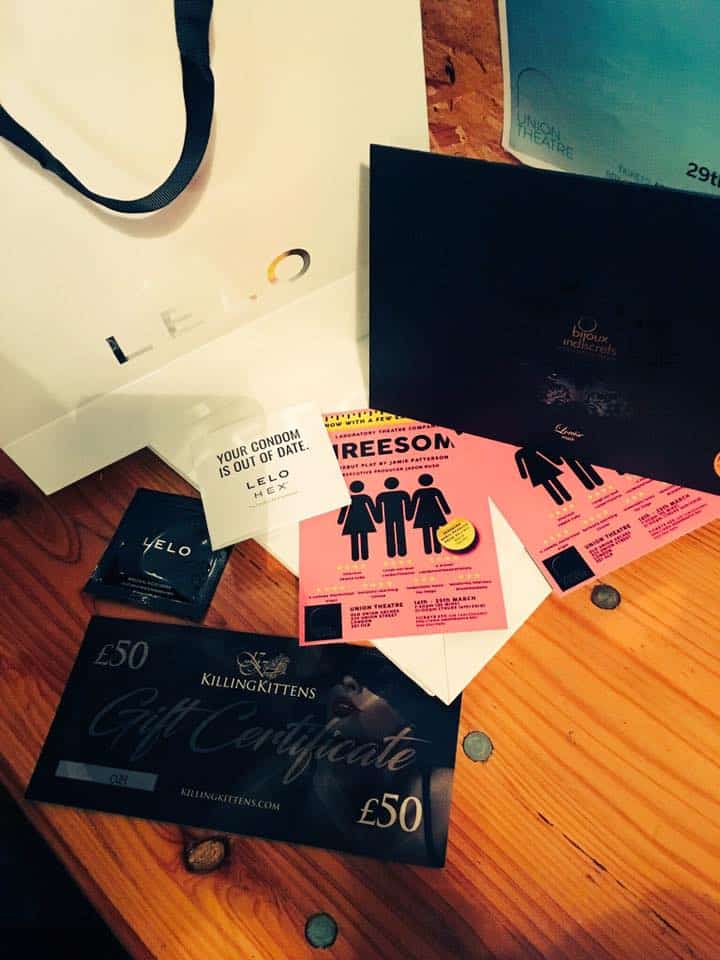 Rome, Italy – March 2017
ZouZou Sensual Entertainment Evening
March saw the third evening event with LELO at ZouZou Boutique, this time themed with "50 Shades but Grey." LELO donated Ethera Silk Cuffs and a Sensua Suede whip for raffle. 50 single HEX samples and 50 sachets of Personal Moisturizer were also given away to guests.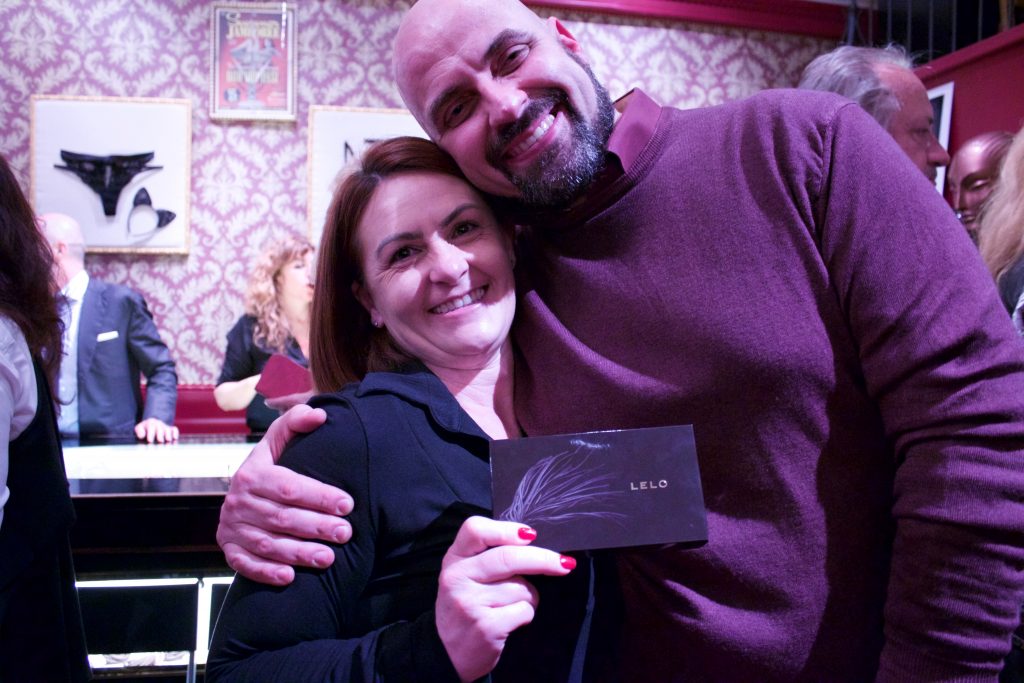 UK – March 31, 2017
Killing Kittens Country Weekend
LELO is proud to have an ongoing relationship with Killing Kittens, the most elite sex parties in the world. The most recent of these events featured many bestsellers, as well as LELO HEX Condoms.
Barcelona, Spain- March 21-23, 2017
INFARMA Fair
From March 21st to 23rd, Barcelona hosted the 29th Annual INFARMA Fair, which was organized jointly by the Pharmacy Colleges of Barcelona and Madrid in collaboration with Interalia, and held in the Gran Vía Exhibition Center. During the 3 day event, more than 25,000 professionals in the pharmaceutical sector attended in addition to nearly 200 national and international speakers that spoke at 9 panels and more than 50 professional workshops around this year's chosen topic "Value for the pharmacy. Value for the patient." HEX was showcased at the event, garnering great interest and enthusiasm among attendees.
New York, USA – April 12, 2017
NYC Biannual Sex Writers & Influencers Happy Hour
Gigi Engle hosted New York Bi-Annual Writers and Influencers dinner with attendance of many journalists and socialites. LELO team member Eliane Said joined the event to preset HEX, as well as award an INA Wave to one lucky winner.
UK – April 20, 2017
Sex Toii App launch
SexToii is a new app for sex toys and games that is causing a sensation in the adult toy industry, and LELO was excited to help sponsor its launch!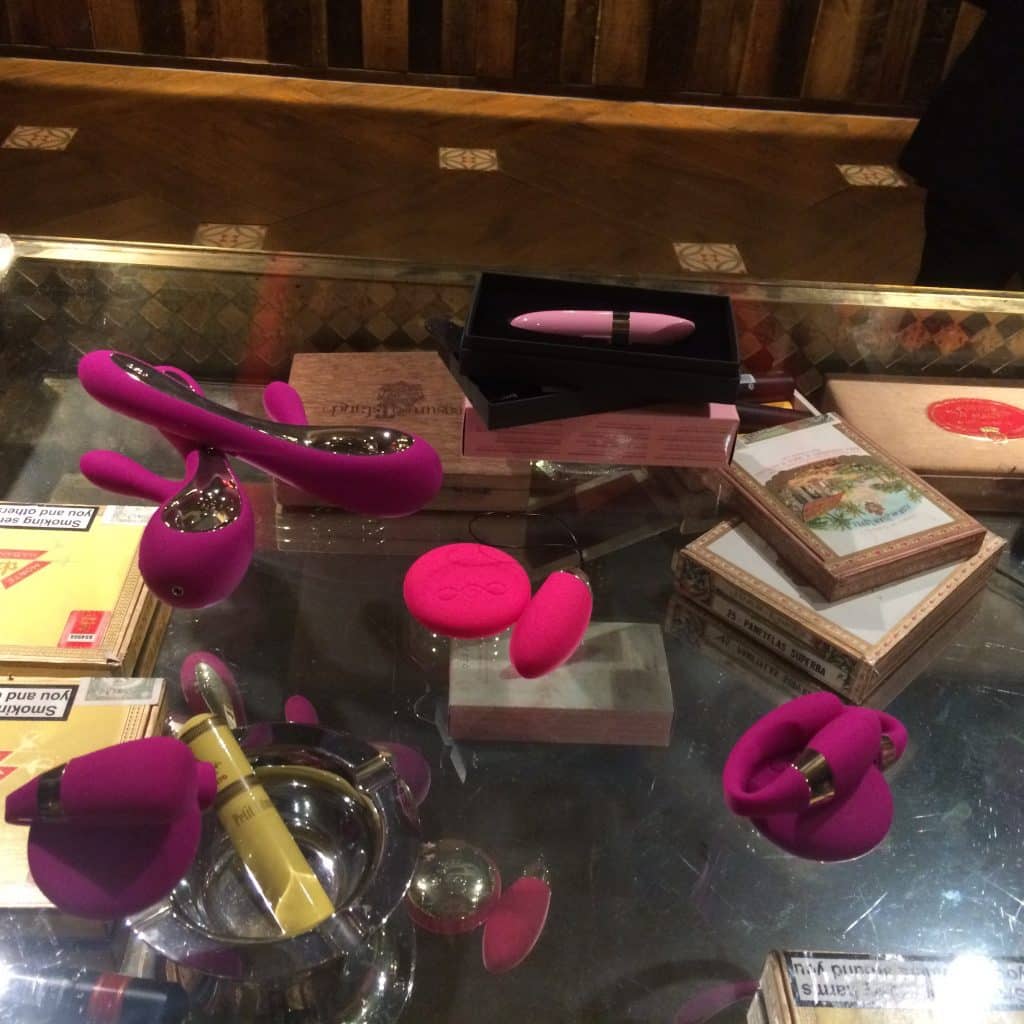 Las Vegas, USA – April 21, 2017
Magic Mike Live & LELO
Magic Mike Live show had a special collaboration with LELO at the Hard Rock Hotel, in Las Vegas for the premier of Magic Mike Live. LELO had product sampling for VIPs, social media voice, press walk and much more. LELO was featured in the Magic Mike branded hallway, bringing it in line with the theme of LELO Magic.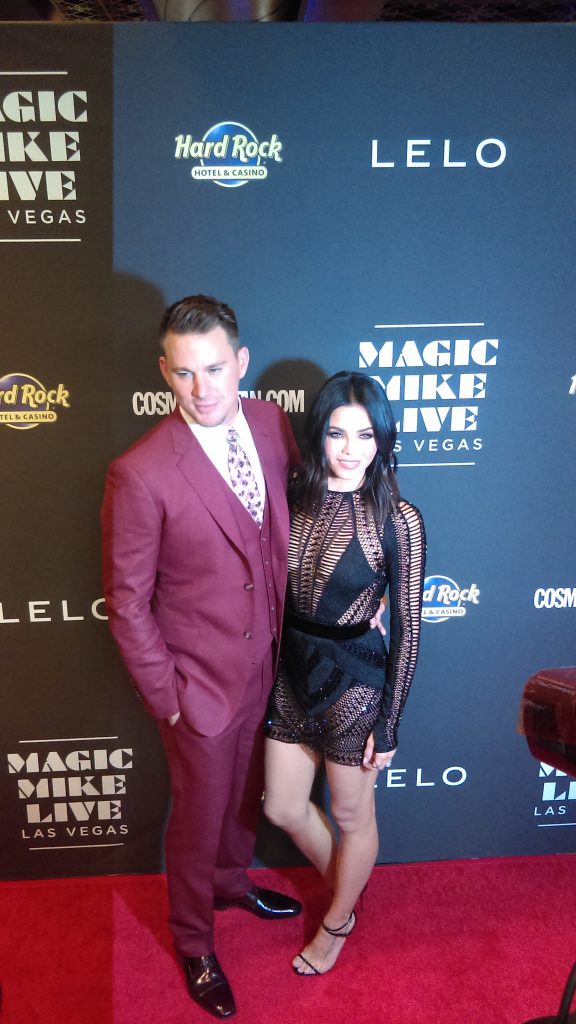 Rome, Italy – April 2017
ZouZou Sensual Entertainment Evening
The theme of the 4th evening presented by LELO and ZouZou Boutique was "Indiscreet Fantasies,' for which LELO donated a beautiful ISLA for the raffle, as well as 50 HEX samples and 50 sachets of Personal Moisturizer for the guests.