LELO Sex Position of the Week: Four on the Floor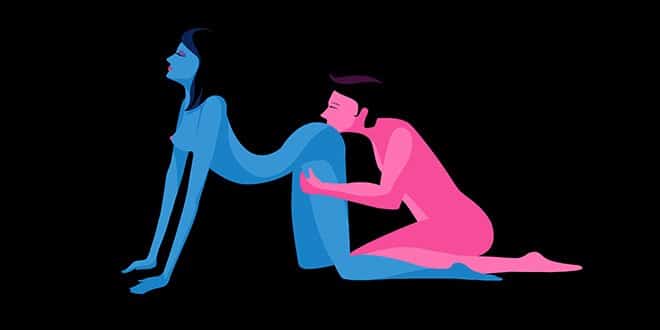 Position Difficulty: 1/5
Pros
As more and more couples begin to experiment with anal play such as anal sex, prostate massage, and pegging, performing analingus, or rimming, is the next sexy frontier. While you can rim someone as they lie in front of you on their back, it may be difficult to keep their hips raised for long periods of time. In the Four on the Floor Position, the giver can focus their oral attentions easily by spreading the receiver's cheeks. It also lets either partner offer extra stimulation of the clitoris or G-spot during to let an intense blended orgasm build and build.
Cons
If the receiver finds that their palms are getting sore from holding their weight, a pillow can offer relief, or it can be adjusted so shoulders and elbows are flat on the bed with hips high. While this position puts the giver in a prime position to offer pleasure, it is definitely one of the more animalistic positions for any type of sex. If the receiver feels disconnected from their partner in this rimming position, you can try the Four on the Floor position in front of a mirror. With a few of yourselves, you're heightening the kink factor without needing to worry about whether an adult home-made movie is going to end up in the wrong hands!
---
Katy Thorn is a post-grad writer with a passion for writing about sex, sexuality, and all things rated R. She received her degree in Women's Studies with a focus in Intersectionality at the University of California, Berkeley (Go Bears!). She has a cat named Yoko, drinks too much black coffee, and hates writing bios.