Moms and their pleasure is often overlooked and forgotten, so we have to talk about it and the best sex toys for moms. Whether you're a new mom, a soon-to-be mom, or a mom of three, you are still a sexual human being. 
You deserve to indulge in self-pleasure, and what better way to do that than with the help of your new favorite sex toy? That's why we have a list of the best sex toys for moms (and not only!) that will help you reconnect with your body, embrace your sexuality, and enjoy quality orgasms. 
10 Best Sex Toys for Moms to Add to Your Collection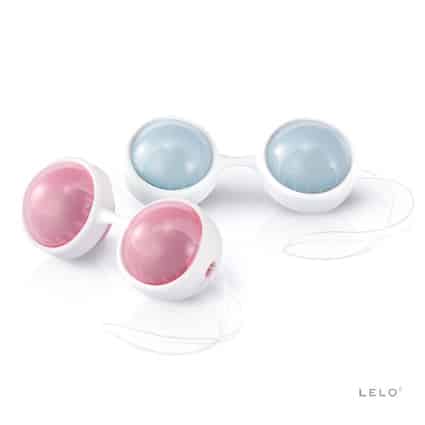 We all know about the Kegel exercise and its importance for both people with vulvas and penises. Kegel exercises can help with incontinence, and recovering from childbirth, and also they can help make your orgasms better and stronger. 
While you can easily do Kegels without any tools, adding a little bit of equipment doesn't hurt. That's why one of the best sex toys for moms we recommend is LELO's Beads, weighted vaginal beads, that will enhance your Kegels in a fun and pleasurable way. 
You can choose from a few different sizes and weights of beads to ensure the best fit just for you. They are made from body-safe soft silicone and can be used with your favorite water-based lubricant.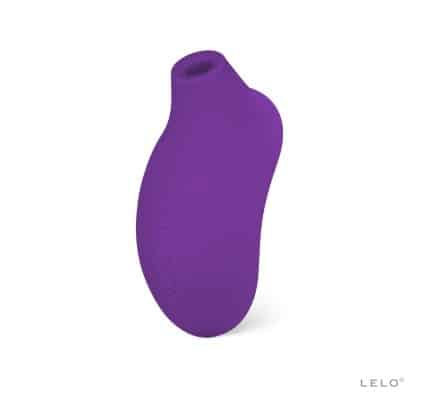 If you're looking for a sex toy to mimic the sensation of oral, then we recommend SONA 2 Cruise. This little toy fits comfortably in the palm of your hand, yet it will give you mind-blowing and toe-curling orgasms.
It's made with body-safe silicone and is completely waterproof, so you can enjoy your SONA 2 in your bedroom and in the shower. With twelve different pleasure settings, everyone will find one that works for them. And the Cruise Control feature ensures enough power for the grand finale. 
For the best experience, use SONA 2 with your favorite water-based lube. Apply a few drops on the rim of the mouth and then place the toy comfortably on the clitoris.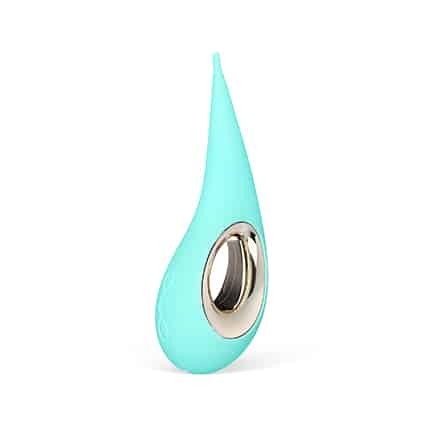 Don't be put off by the untraditional look of this beautiful clitoral pinpoint vibrator. With a soft and bendable tip and revolutionary elliptical motion, DOT promises zero numbness and multiple orgasms. 
It's no secret that only less than 20% of people with a vulva can orgasm from penetration alone. Most will require clitoral stimulation, and many absolutely love clitoral orgasms. Plus, it's so quick and easy, a perfect sex toy for moms who only have ten minutes during a lunch break for self-pleasure. 
Due to its narrow pinpoint tip, DOT allows you to position it just the way you want, and find all the spots that feel the best. You have eight powerful settings to work through, and soft body-safe silicone feels super good. 
For maximum pleasure, apply your favorite water-based lubricant on the tip of the toy and your body.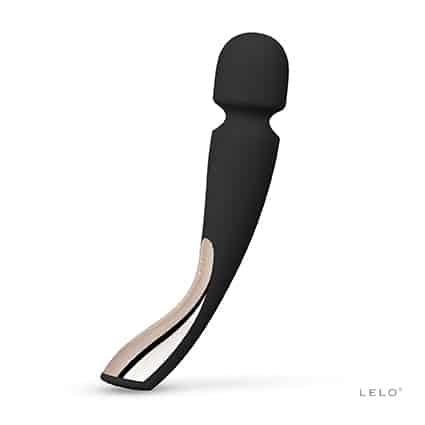 There are not many sex toys on the market that are as iconic as the wand vibrator or as universal. All moms need a LELO's Smart Wand 2 in their collection because it's versatile and looks like a massage tool rather than a sex toy if discreteness is important for you. 
You can use it as a massager for your muscles, which can be a phenomenal way to unwind after a long day or give your partner a sensual massage. It's perfect for external vulva and penis stimulation, plus you can use it to externally stimulate the prostate. 
It has ten different settings, so everyone can find something that works for them. And with the new improved handle, it's comfortable to hold in your hand. Also, you have two different sizes – medium and large – to choose from, depending on your preferences.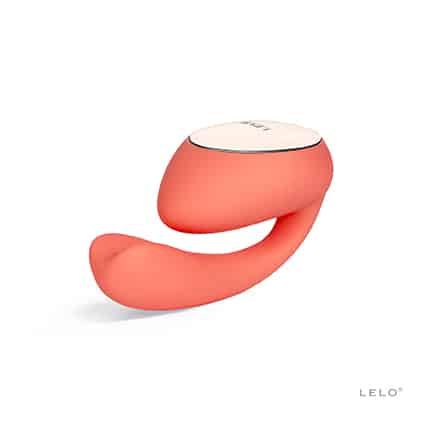 IDA Wave is the best sex toy for moms who are looking to explore self-pleasure and reconnect with their bodies. This dual vibrator offers two types of stimulations – the internal sleeve stimulates the G-spot, while the outer bit covers the clitoris, offering pleasurable external stimulation.
Blended orgasms feel absolutely amazing, and can be very intense and pleasurable. And IDA Wave is designed to help you experience as many blended orgasms as your heart desires.
It has two separate motors, so the vibrations are powerful and deep, and you can play around with ten different settings. Plus, it is app controlled, which can be very useful when you want to give control over your pleasure to your partner.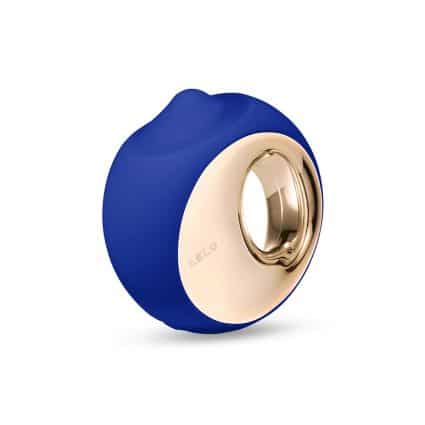 Another amazing sex toy for moms who enjoy oral pleasure is ORA 3. This vibrator is small and discreet and offers a very unique type of stimulation that imitates the feeling of your partner's tongue. It might be even better with more precision and even twelve different pleasure settings to choose from. 
You can easily adjust it and hold it against the clitoris just the way you like it to ensure the best possible sensation. And because it's waterproof you can take it with you into the shower. 
We recommend applying your favorite water-based lubricant on the toy before use. It will feel much better with more lubrication.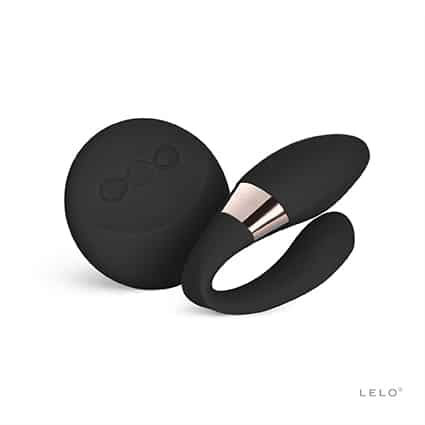 Sex toys are definitely not only for solo play! So, if you're in the mood for the perfect toy for partnered play, try TIANI DUO. It's designed to enhance coupled play and deepen your bond and emotional connection. 
TIANI has two motors, which means that the external and internal sleeves both pack a punch and offer an equally pleasurable experience. You have eight different settings to choose from and the design fits many different bodies. 
You also get a remote control, which means that you or your partner can switch up the vibrations without a hassle. And what's even better is that you can indulge in edging and powerplay, by allowing your partner to take the lead and decide just how intense the vibrations should be.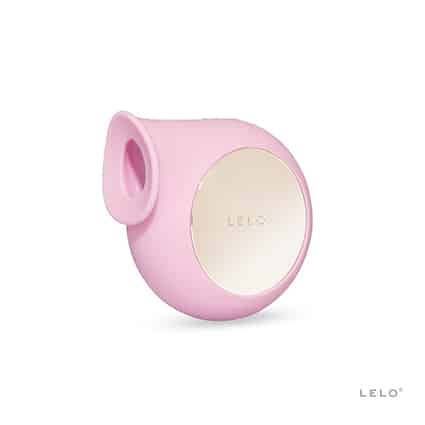 SILA sonic clitoral massager is an external vibrator that offers a similar experience to oral sex. The in-direct clitoral stimulation can feel absolutely amazing, and with eight different settings, you can explore different ways to reach intense pleasure. 
Also, did we mention that it's whisper-quiet? If discretion is important for you, but you don't want to compromise on the quality of your pleasure, then SILA is the perfect toy. 
And what's even better is that SILA can be used not only as a clitoral vibrator but also as a nipple stimulator. Nipples are an erogenous zone that can bring tons of pleasure for many people, so you enhance nipple play with your new toy.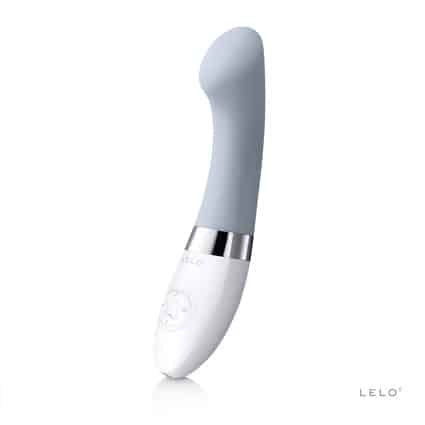 G-spot pleasure is important for moms, so indulge in some quality playtime with GIGI 2, the G-spot stimulator designed for precise stimulation. The flattened tip is perfect for targeted stimulation that brings the most pleasure, and with eight pleasure settings, you can surely find one (or more) that feels amazing. 
This G-spot massager is a perfect size as well, so it makes insertion easy and comfortable for most people. We recommend applying your favorite water-based lube prior to inserting the toy to ensure maximum pleasure.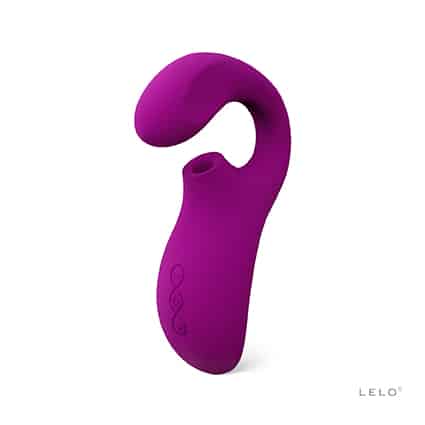 Lastly, the 'best sex toys for moms' list wouldn't be completed without the ENIGMA Cruise dual body massager. This vibrator is unique and it's designed to take you on an orgasmic voyage you won't forget.
The dual massager is perfect for multiple blended orgasms, as it has an internal sleeve that stimulates the G-spot and an internal part that offers sonic air pulse stimulation on the clitoris. The best of both worlds if you ask us!