Explore a Whole New Horizon of Pleasure with INA™ 2
Many of us had two sorts of beginner sex toys: a small, mystery material bullet vibrator or a gaudy, jelly rabbit vibrator, possibly with a clitoral stimulator that was actually in the shape of a rabbit or some other sort of animal.
Now, we're a little older and a lot wiser about buying sexual products that are made out of safe, long-lasting materials. However, just because we no longer want to see a sparkly butterfly attached to our vibrators doesn't mean we should throw the baby out with the bathwater. Rabbit-vibrators remain one of the most powerful tools in a woman's bedside arsenal, but what exactly is it about them that can be so revolutionary to a woman's sex life?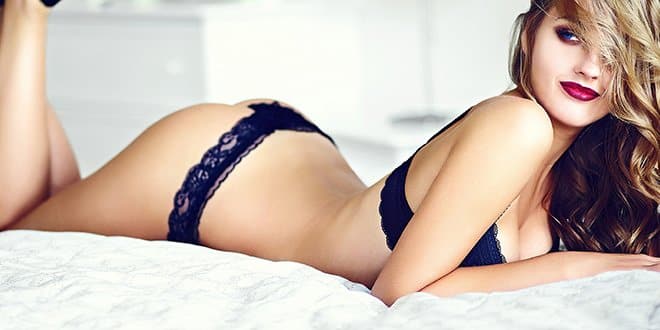 The Perfect Design to Put a Hop in Your Step
The genius that is the rabbit vibrator may have been around since before Sex and the City's first season brought it to public consciousness (1998, should you care to date yourself) but we've come a long way since then.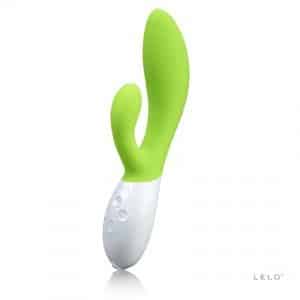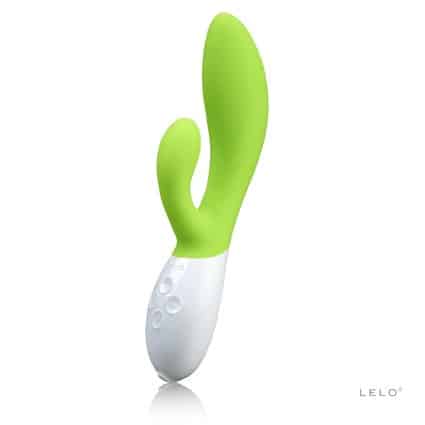 With INA™ 2, we've done away with random ribbing, sparkles, and cute animals and started with the very basic starting point of any good sex toy: your anatomy. INA™2 has the gently curved neck and fulfilling, rounded end that perfectly sits within you to caress your G-spot, while the second "arm" is really just a small version of that same body-pleasing shape. Containing a second motor for your clitoral stimulation, the clitoral stimulator is incredibly flexible and accommodates different bodies.
Together, these two powerful vibration points are perfect for achieving one of the most incredible sensations possible: the blended orgasm.
What Is a Blended Orgasm?
The term 'blended orgasm' is a broad one; it applies to any orgasm reached by stimulating two erogenous zones at one time. Technically, if you were able to reach climax by, say, nipple stimulation, and experienced that orgasm while also stimulating your clitoris, that would be considered a blended orgasm.
However, people generally agree that there are two primary types of orgasm for women: the clitoral orgasm and the G-spot orgasm, and that's generally what is being referred to by the term 'blended orgasm.'
We can also agree that combining these two types of orgasm at the same time is at least twice as intense as either of those orgasms by themselves.
Transferable Thrills
While some toys lend themselves well to both solo and coupled play, INA™ 2 is not designed for use with your partner, at least not in the traditional sense of a pleasure shared. However, when use of a rabbit-style vibrator is how you most consistently reach orgasm, why wouldn't you share that with your partner? Whether during mutual masturbation, or when letting your partner use INA™ 2 on you, you are giving a firsthand instruction to your partner on exactly how to help you climax. After all, even the most intuitive partner can't read minds, and communication is crucial to a healthy, happy relationship.
Conclusion
The INA™ 2 is consistently one of our most highly reviewed and enthusiastically recommended products, and for good reason. Whether you simply want a more fulfilling sensation (and one hand free) while having a clitoral climax or are in pursuit of an amazing blended orgasm, INA™ 2 is the perfect pleasure product.

---
Katy Thorn is a post-grad writer with a passion for writing about sex, sexuality, and all things rated R. She received her degree in Women's Studies with a focus in Intersectionality at the University of California, Berkeley (Go Bears!). She has a cat named Yoko, drinks too much black coffee, and hates writing bios.