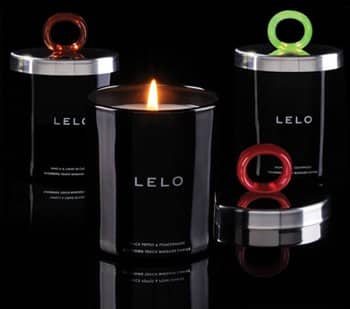 Sharing a relaxing massage is a wonderful method of getting closer to your partner while changing up your routine. The pleasure of receiving a good massage is undeniable, but rubbing someone the right way can feel just as great when you follow the proper technique.
Set the Mood
Make sure the room is warm enough for your partner to comfortably strip down and lie on a firm surface that allows their muscles to be adequately supported. Light the room with a scented candle for a romantic ambiance that limits distractions in the room, putting focus on your partner's comfort and pleasure.
Use Quality Massage Oil
The oil you choose can affect the mood of your massage. Choose a non-sticky one with a sensuous but light fragrance. Pour a liberal amount into your hands and rub them together to warm the oil up to body temperature.
Start Slow
Place both palms on the center of your partner's back, and work them up to the shoulders. Circle around the outside of their shoulders and then slowly work down to the base of their spine. This basic stroke spreads the oil evenly and will allow you to gauge where your partner is most receptive to your touch.
Vary your Technique
Try different strokes and pressures, shifting your focus to the not-so-obvious pleasure points such as the insides of arms and the sides of the body. This lengthens the experience and lets your partner know that the focus is solely on them. Don't apply pressure directly to their spine or shoulder blades, but rather around them, using your thumbs or fingers in slow, circular movements.
Communicate
Ask your partner about their desires and tune in to their non-verbal cues to see what excites them most. Whether you are massaging to relax them, relieve tension, or arouse their excitement, being close and sharing a warm touch is the secret to the most satisfying massage.
Set the mood for a more luxurious massage with our Flickering Touch Massage Candles