With an entire world of possible hookups in the palm of our hands what with apps like Tinder and Grindr in our phones, casual sex is much more likely to be a part of your life than it was in our parents' generation.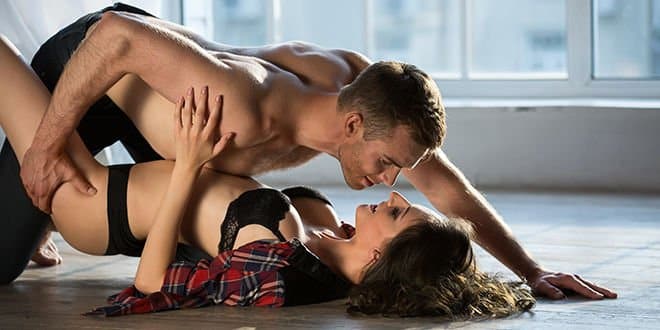 The trend of op-ed writers questioning whether the so-called 'hookup culture' was a sign of a society in decline has come and gone. Now, we're left with the potential for a casual hookup to be had feasibly anytime, for better or for worse – but which is it: better or worse?
While we know about all of the health benefits of an active sex life (and even the optimal number of orgasms one should be having), how does casual sex affect one's well-being?
Some of the earliest research on the topic was conducted amongst undergraduates, and the hypothesis went that subjects engaging regularly in casual sex would report lower self-esteem than those who didn't. The actual results however were all over the place and are summarized below
In a 2009 study of sexually active young adults for the Perspectives on Sexual and Reproductive Health, the 29% of men and 14% of women who engaged in recent casual sex exhibited no psychological difference from those who had sex with a serious partner. The result according to them was that "Young adults who engage in casual sexual encounters do not appear to be at greater risk for harmful psychological outcomes than sexually active young adults in more committed relationships."
So that is… pretty neutral, right? Well not so fast – a very similar study from the Journal of Sex Research examined college students and found negative associations between casual sex and psychological wellbeing and a positive correlation between casual sex and psychological distress.
What these studies didn't address however was outlying reasons for subjects' depression, and whether casual sex was actually the result of low self-esteem. A 2015 study published in Archives of Sexual Behavior came close to exploring this by examining 'autonomous' and 'non-autonomous' behavior regarding casual sex.
Autonomous behaviors included having casual sex for the reason of being attracted to the other party or wanting to experiment and explore your sexuality, while non-autonomous reasons were; being drunk, getting revenge on an ex lover or foreseeing the casual encounter leading to a relationship.
Of those two motivators for a casual encounter, it's no surprise that non-autonomous reasons led people to experience psychological anguish while casual sex for autonomous ends left subjects mentally unchanged.
Future studies of this type could compare the psychological effect of casual versus committed sex should include no sex at all – self-pleasure – to really cover how sex affects our mental well-being.
So, back to the main question; is casual sex good for you or not? Based on what we've read, casual sex is a veritable stew of emotional, social, individual and interpersonal factors, but none of these account for the reasons we engage in casual encounters. That's being said, if you're engaging in casual sex with a healthy frame of mind, it can be a valuable experience.