Looking to get luxurious? Neiman Marcus is making it just a little bit easier to cater to every desire during your next shopping spree!
Just last month, the latest Neiman Marcus shopping mecca opened in New York's Hudson Yard. But this 188,000-square-foot shopping paradise isn't your average fashion destination – you can also satisfy your other senses with a LELO.
Located on the 5th floor is the Curated By Shen 'shop-in-shop concept' located within the beauty department. Alongside more traditional skincare and beauty products will be a range of LELO's most classic products, which we have always believed to contribute to a healthy glow, besides other mood-boosting benefits!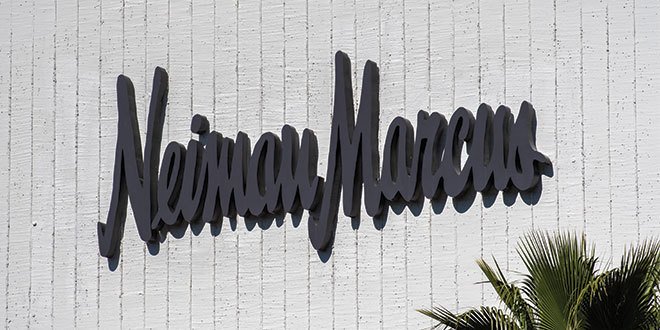 Stars of the Store
Here's a little intro into the pleasure objects that will be must-haves on your next Neiman Marcus trip – and remember the personal moisturizer!
MIA 2 was designed with discretion in mind, and its lipstick-like shape goes unnoticed when packed in a purse or overnight bag. It's surprisingly strong for its size, and it's one of our quietest massagers. It's this incognito design that makes MIA 2 a huge hit among jet setters
TOR 2 is a couples' ring that contains a powerful motor capable of delivering strong sensations over 6 satisfying vibration patterns. Its ultra-flexible silicone ring fits all sizes, and has a vacuum-sealed charging port that makes it waterproof for easy cleaning and enjoyment in the bath or shower!
The LELO SONA does away with conventional vibrating motors in favor of world-first sonic technology. Thanks to a sonic 'pad' in the 'mouth' of SONA, it creates sonic waves that reverberate into internal clitoris for a sensation that seems to come from deep within you and envelop your entire body!
FLICKERING TOUCH MASSAGE CANDLE
This deliciously scented candle (available in Snow Pear & Cedarwood, Black Pepper & Pomegranate and Vanilla & Crème de Cacao) melt into pools of perfectly-textured massage oil when lit, which can then be poured directly on to the skin to facilitate a sensual experience and memorable nights in with your partner.
Check this out: A Spotlight on the Award-Winning Designs of LELO