Here at LELO, we're big fans of orgasms and we're big fans of statistics, so allow us to throw a couple of orgasm-related stats your way.
While there are a lot of facts and myths about orgasms floating around, it is believed that 100% of women are capable of reaching climax but that as many as one in ten never actually have, while 40% find it near-impossible to do so through intercourse alone. Dr. Phil even goes as far as to say that as many as 75% of women need clitoral stimulation in order to orgasm.
But regardless of the pearls of enlightened wisdom offered above, it is a fact that around 24% of women have difficulty sealing the deal at some point in their lives. Turns out there are a number of potential reasons for this.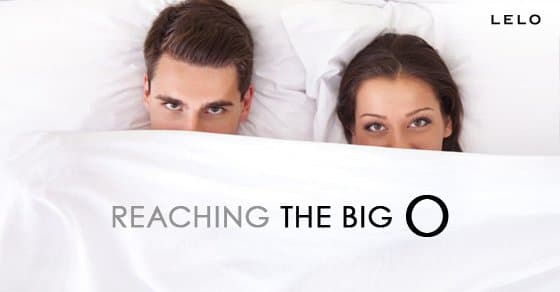 First and foremost, it is inaccurate for anybody – male or female – to say they have given somebody else an orgasm as the ability to climax is largely psychosomatic. Mental and emotional stress, or simply over-thinking things, can inhibit the ability to orgasm so it's important to try and relax and not get too frustrated if things don't go exactly according to plan every time.
Orgasms can be fickle things, so when you're not looking – that is to say, thinking about it too much – is often when you'll enjoy the most success. The list of emotional problems that can have an adverse effect is as long as the proverbial piece of string, but trying too hard will only be counterproductive.
In addition to being mentally out of shape, being physically unfit can also create problems when it comes to climaxing.
If you are unhappy with the way you look, or the way a certain part of you looks, this can make you feel self-conscious which can act as a bit of a buzz killer. Luckily this problem is easier to address as there is a great big bunch of unbeatable ways to raise your sexual self-esteem which will help blast you both into the O-zone.
Another problem could be that you don't know yourself quite as well as you think. We're not sure whose fault this is, but for a long time now somebody somewhere has been shouting from the rooftops that there is something wrong with masturbation. Well, we'd like to offer you another gem from our vault of super stats; this is total garbage!
Self-exploration is without doubt the best way to find out what is the right stimulation for you. What we mean is, how can you expect someone to run that part of the business, if you're not even a good manager yourself?
No two of us are the same and as a result we all respond differently to different types of stimulation. A G-spot massager such as GIGI 2 allows for deep, intimate exploration, while for those looking to explore intimacy together, LELO's sensational couples' vibrator Ida™ guarantees to put an exciting spin on all your favorite sex positions.
It's important to remember that the vast majority of problems with your orgasm are psychological and any such psychological problem can be treated.
We're not doctors, but we do know a thing or two about giving a good orgasm – we've been doing it for 10 years now – so trust us when we say relax, take your time, and don't be afraid to try something a little more rewarding, like a blended orgasm, for example.