The SONA was invented to maximize pleasure and help you hone in on your deepest sensations while heightening your most elevated arousal. We think we did a pretty damn good job with that with the original SONA, but there's always room for improvement, right? Right! We took your feedback and refined the ways in which you can make better love with yourself. Worship that bod that allows you to experience those amazing Os, and check out what awesome updates we made below.
Intensity Range
We heard you loud and clear! We've added on a gentler sonic wave so you can edge yourself to perfection and build up that explosive orgasm you deserve. Remember to start slow and listen to what your body wants. Our clitorises can be pleasure sensitive, and these soft sonic pulses are stimulating more of our lady bits than ever before (up to 75% more!). Let us know what you think about this one because we think it'll be a crowd favorite among those who can also appreciate gentle, built-up arousal.
Number Of Modes
On Mondays we like it slow and steady, and on Sundays we like it deep and convulsing. We also like everything in between. That's why we've added an additional 4 pulsation patterns to the second gen. The original SONA comes with 8, and the SONA 2 comes with 12. Experience something outside of buzzing or rumbling, the SONA sonic waves are more of a tapping sensation that definitely taps into the deepest part of the clitoral structure.
Mouth Width
We've modified the mouth to be softer, deeper, and overall bigger for complete satisfaction, both inside and out. We wanted to make sure that a wider array of female anatomy had the opportunity to feel this magical feeling. 
Colors
The original SONA is available in pink, cerise, and black, whereas the SONA 2 is available in purple, cerise, and black. Regardless of the color, it's guaranteed to give you eternal bliss. 
Battery Time
Two. Hundred. More. Orgasms. Yep, two hundred more orgasms per charge. Because nobody likes a sex toy that dies on you when you're reaching your highest peaks of heaven. We want you to enjoy your self-love for as long as possible. Don't be afraid to get real wet either, this thing is fully waterproof. Did I mention it's known to make people squirt?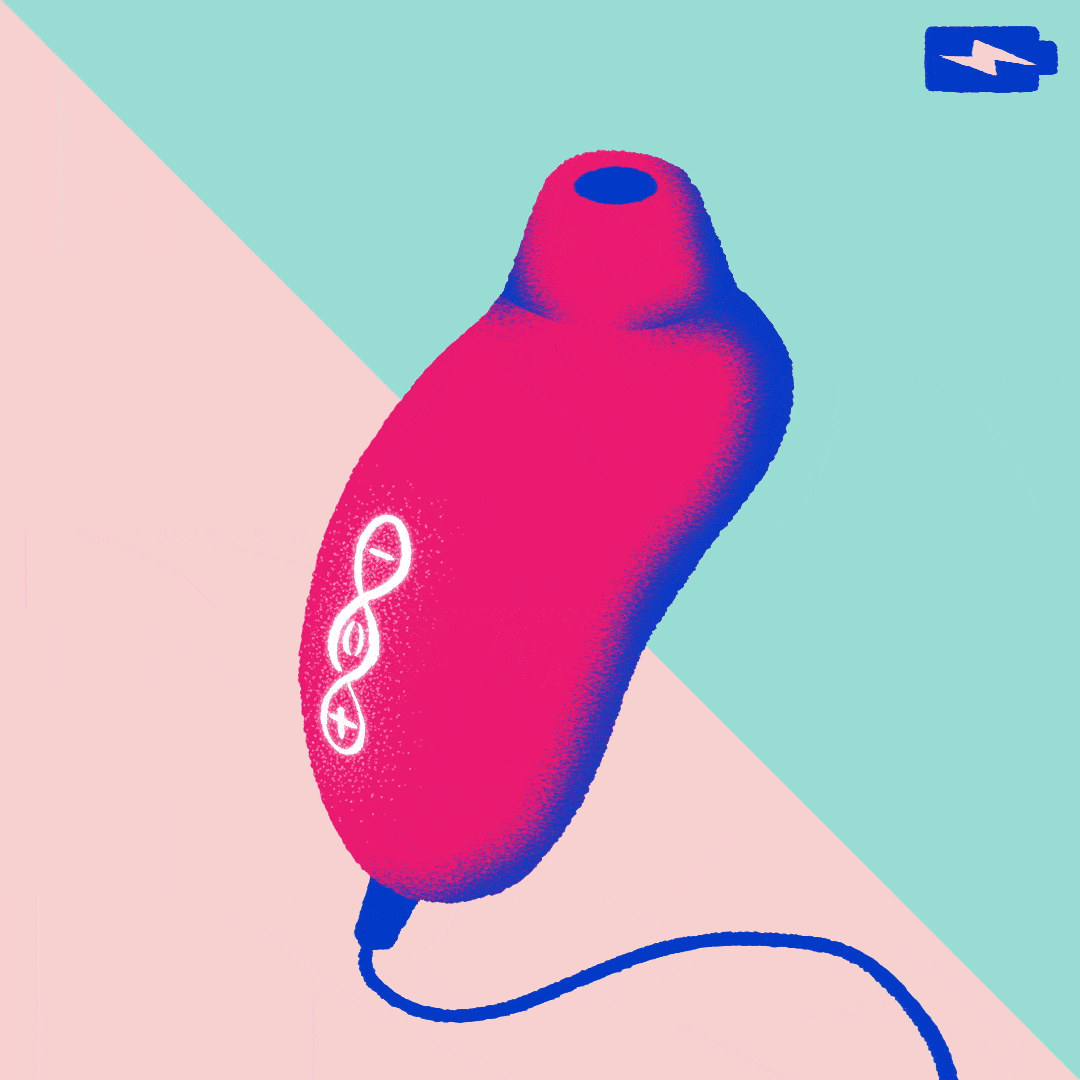 Maybe you think we're exaggerating. And trust us, we didn't believe this was possible at first either. It really is something you have to experience to understand. Like an orgasm itself. The SONA even won a Golden A'Design Award, along with winning over every vagina. So if you've tried the original SONA, then you'll definitely be putting the SONA 2 on your wishlist, and if you haven't tried it yet, add three.
Last, but certainly not least, let's talk price. Make sure to check the website for current sales and promotions.