This article was scientifically fact-checked by Human Sexuality expert Dr. Laurie Mintz.
We all have special and unique ways of getting ourselves off, am I right? Maybe the way in which you first made yourself climax was so amazing that you just decided to stick with that routine. Or maybe you've been on a sexual adventure to find new and innovative ways to experience 'the big O'.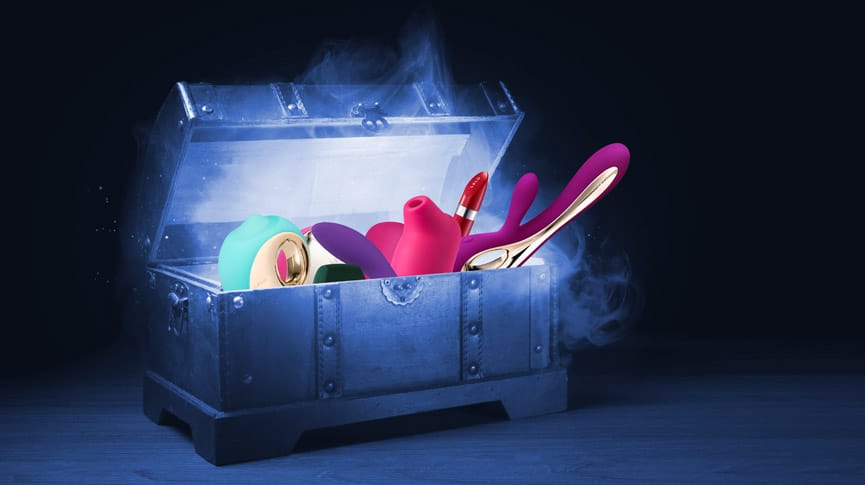 But given the present circumstances (coronavirus, I'm looking at you… from a distance), people all over the world now have some extra time on their hands. But let's face it, self-isolation isn't exactly very sexy, is it? Some of us are going stir crazy sitting in our homes, not being able to work, and worrying about our loved ones. 
Nevertheless, this new-found free time can be used to engage in a few positive things. You could start reading or writing that book you've been wanting to, catch up on a television series, paint, create music, cook, or even dance around the house naked.
You could also spend this time exploring your body, showing it some love, and finding new ways to enjoy self-pleasure. 
Which brings me to my next point… 
Alone Time, aka Self-Isolation,
Can
Be Sexy!
Today, we're going to explore the various ways you can get off using sex toys. Let's let go of any preconceived notions or things we may consider somewhat taboo, and let our bodily sensations take over. 
And who knows, you may find a toy or technique that could lead you to an even better masturbation session than the last. 
Clitoral Masturbation With a Toy
Clitoral masturbation is, for the vast majority of people with vaginas, the most preferred way in which to get off. Somewhere between 85 – 96% of people with vaginas need clitoral stimulation to orgasm.
Whether you've never used toys for clitoral stimulation before, or you're on the hunt for your next muse, here are a few clitoral massagers to shake things up. And, don't forget to add some lube before pleasuring yourself. Our clitorises don't like to be touched dry and lube will also enhance your excitement.
So maybe you have a partner, and you're missing them. Maybe they're so good with their mouth that you're longing for the days when you two are reunited so that you can experience sheer bliss. No stress, the ORA 3 can be your interim partner. Or, perhaps you don't have a partner you are missing but still want to experience the sensations of oral sex. The ORA 3 is for you too!
This oral sex simulator uses PreMotion Technology and a precise nub rotating motion to create a real-feel. Some may say it's even better than a tongue…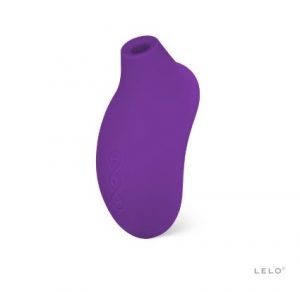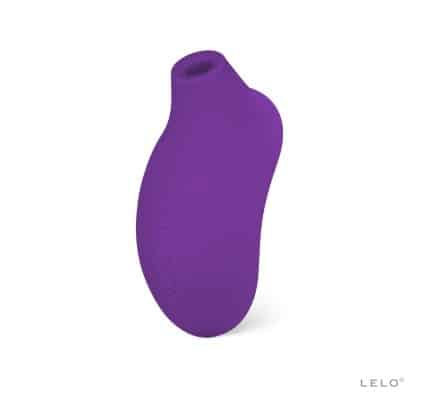 SensSonic Technology takes you to a whole new level when it comes to your orgasm, and the SONA CRUISE 2 is here to prove it. Use it softly or with more pressure, it doesn't matter, because this device has extra body power to maintain your feelings of satisfaction. 
It works by stimulating the clitoris without direct contact using sonic waves. It's a breakthrough in clitoral stimulation toys, as it has the ability to penetrate what's below the surface of the clitoris too, causing even more intense orgasms.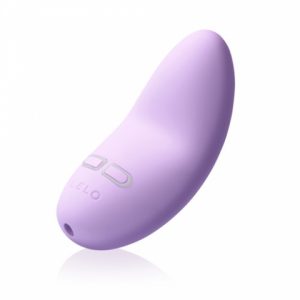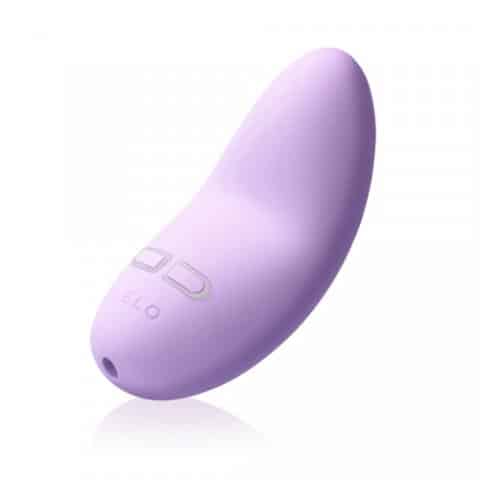 Our bodies are such magical vessels, that even just our sense of smell is capable of inducing feelings of calm and relaxation. And this is why LILY 2 is a favourite for many… because it has three different delicious scents to choose from. 
It's also popular due to its discrete size, and ability to build up intense sexual arousal before a much-deserved climax.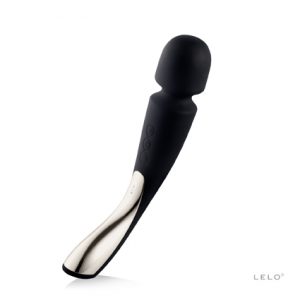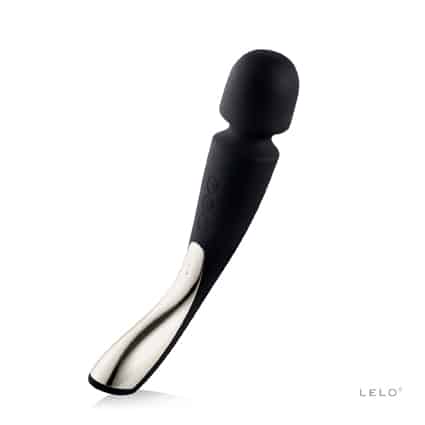 Circa Sex and the City days, the episode involving Samantha and her wand-style massager is something that's engrained in many of our minds. And the cool thing about this is, the wand-style massager never seems to go out of style. In fact, it just continues to get better and better.
LELO's Smart Wand is a cordless device, making it easier to maneuver, and has concentrated power and unparalleled relaxation. Think the best massage you've ever received at a spa… times a thousand. See? A wand really does produce magic.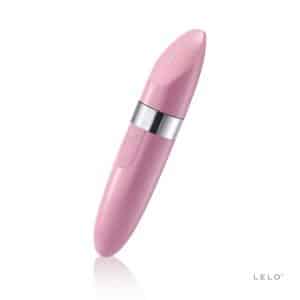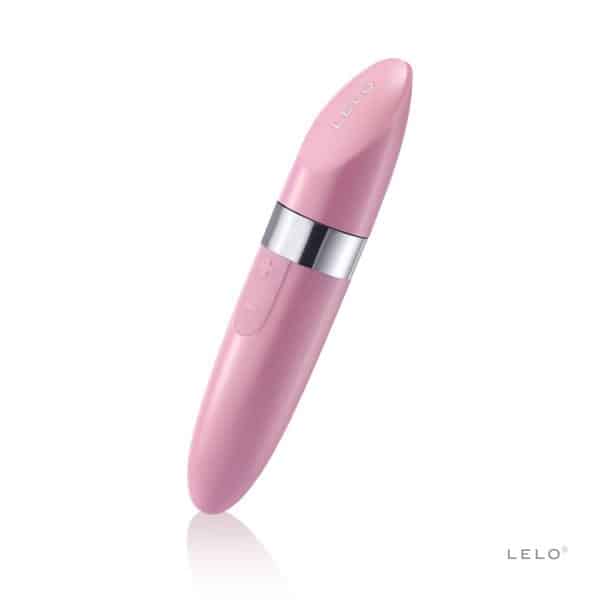 If discrete is the name of your game, MIA 2 is a gorgeous vibrator that's lipstick-shaped. With a tapered end to create precise pleasure, this little device can be taken with you wherever you go. It fits perfectly in your nightstand, purse, or makeup bag, which basically proves that great things come in small packages.
I guess the only thing left to ask is, can you keep a secret?
Vaginal Masturbation With a Toy
Ever wondered where the g-spot is? And what does 'g-spot' actually stand for anyway? Well, firstly, the g-spot can be found on the front wall of the vagina, about two to three inches in. And secondly, no—the 'g' in 'g-spot' doesn't stand for great, glorious, gorgeous, gracious, gleeful, or galvanising… even though, for many women, it can be all of the above.
The 'g' in 'g-spot' stands for Gräfenberg, a German physician and scientist who first discovered this pleasure zone. (Fun fact: he also developed the IUD intrauterine device, a form of birth control for women). 
For those who appreciate the g-spot just as much as we do, here are some fun ways to stimulate it…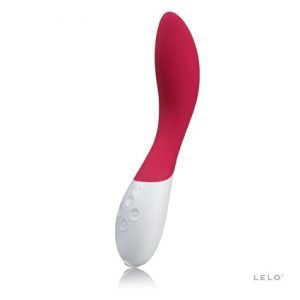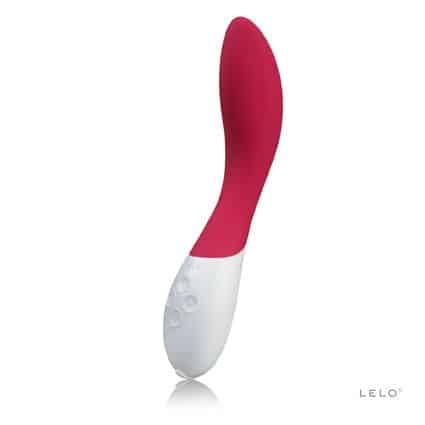 Miss the sensation of your partner's finger(s) beckoning you towards an almost unbearably intense g-spot orgasm or want to experiment with G-spot stimulation yourself perhaps for the first time? MONA Wave is for you!
This g-spot vibrator is a dual-action sex toy that's perfectly-curved to hit the right spots, and curls up and down in a rhythm to induce pleasure. Its finger-like motions gently massage the g-spot in your preferred pleasure setting, murmurs or pulses, and it's 100 percent waterproof! Yay for MONA Wave!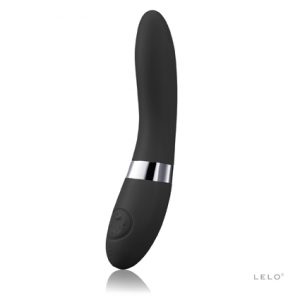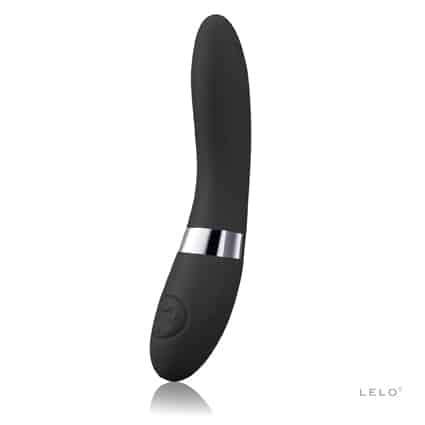 Love the feeling of being deeply penetrated or combining penetration and clitoral stimulaiton? ELISE 2 has been created just for you. It's a long, thick vaginal vibrator with two motors for double the intensity. 
One motor sits at the base offering clitoral stimulation, while the other is at the tip, ready to hit your g-spot. And with an average rating of 4.3 out of five, ELISE 2 is surely up to the task of keeping you company when you need it.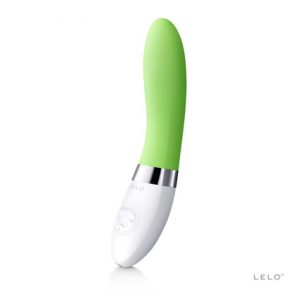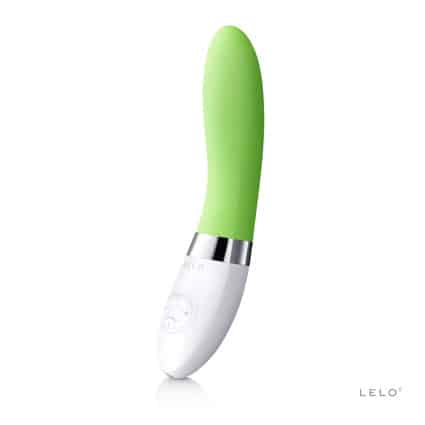 Somewhat similar to your average vibrator… but so much better! LIV 2 is a sex toy with a modest and graceful length. It's also a great toy for beginners, as it's not too big nor invasive but rather a medium-sized device for all kinds of fun. 
It can be used internally to hit the g-spot, or as an external clitoral massager. Our suggestion? Try both… in bed, on the sofa, in the shower or bath tub, or anywhere else you fancy!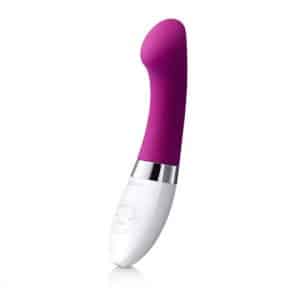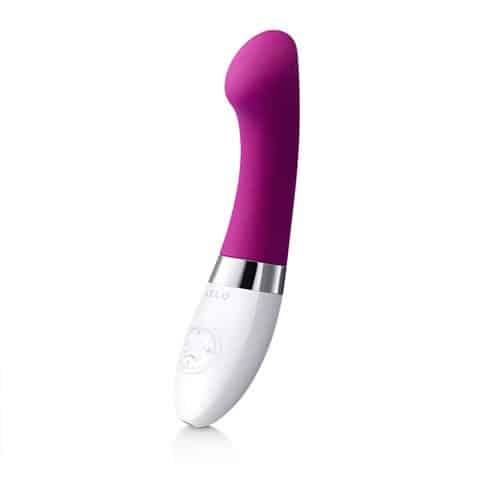 GIGI 2, aka the "shiver maker" will not only make your legs shake but also, the entire ground you walk upon. Why? Because, once used, life will simply never be the same again. This g-spot vibrator has a curved and flattened tip which can target your most pleasurable zones with exact precision, using one of four button controls. 
Why else will you love the GIGI 2? If you flip it over, you've got yourself a nifty clitoral massager too. Double win!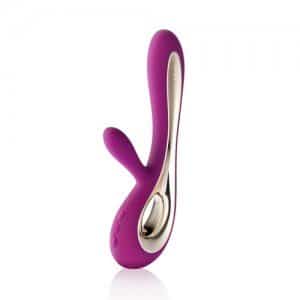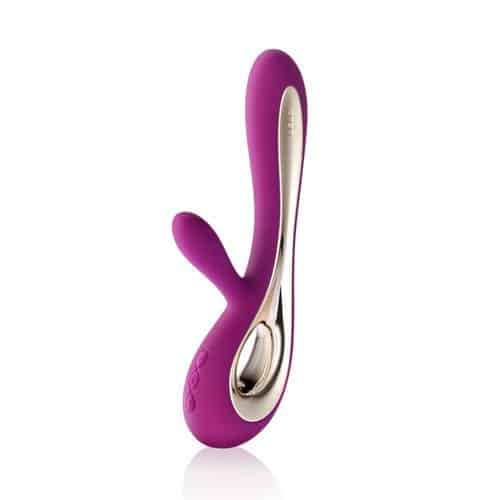 SORAYA 2 is both a clitoral and a g-spot vibrator (rabbit style), and we couldn't live without ourselves without introducing you to it. Almost 50% of women love to combine penetration and clitoral stimulation and iIt's been designed with those women in mind!
It was created using an ultrasound during the engineering process to really capture a woman's anatomy, which has changed the face of rabbit-style vibrators as we know it. With 12 vibration settings, you'll surely be quite content during your time at home. Pro tip: if you turns this toy around, you can actually insert the smaller arm anally while the longer one stimulates your clitoris. Make sure, of course, to sanitize it properly before moving between any vaginal and anal stimulation. It's great for any beginners to anal, which leads us to the next sextion…
Anal Masturbation With a Toy
A taboo for many, but anal play can be exceptionally erotic and sexually arousing. Which is why we encourage anyone with at least a tad of interest to give it a try, in one capacity or another. And news flash: It doesn't have to be with a partner! You can totally experiment all on your lonesome. Just remember: whether alone or with a partner it is especially important to use lube and to go slow as you insert.
So if you are hoping to do some of your own sexual exploring, why not consider going slow with one of these two anal toys?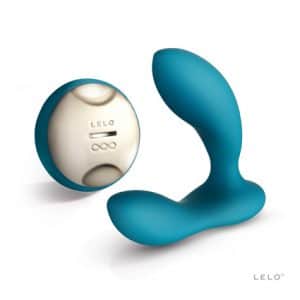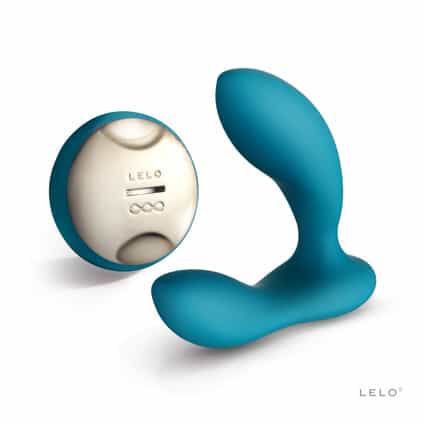 Typically described as a "prostate" massager, the HUGO is a remote-controlled, hands-free anal vibe that can offer women loads of pleasure too. It's designed in an "L" shape to ensure your safety and might just be the perfect addition to your toy chest if you're a newbie or an experienced anal player. 
It has multiple vibration patterns and a dual-motor to give you one of the smoothest and most pleasurable rides of your life.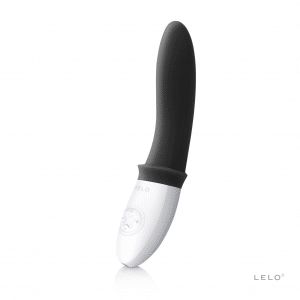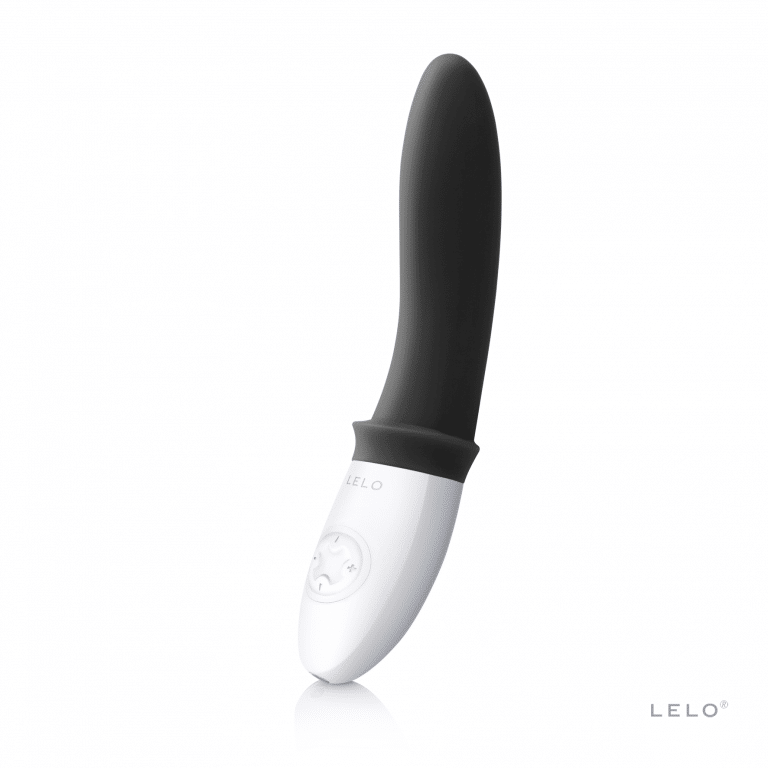 Another winner from our anal stimulators is the BILLY 2. It comes with a tapered base and easy-to-control handle interface, making it seemless for exploring its 8 pleasure settings. It's also whisper quiet, which means this discrete toy can keep you busy during self-isolation until way beyond this is over.
The BILLY 2 is a great anal vibrator for beginners because of its size, and pros for the ability to turn up the vibe if necessary. 
Now's the perfect time to get on the sexual healing train, so whether you're looking to try something new, upgrade an older toy, or spoil someone who may need their spirits lifted, we're here for you. 
Wishing you good health and safety, and don't forget… #staythefuckhome!
Facts checked by:
Dr. Laurie Mintz
Laurie Mintz, Ph.D., is a professor at the University of Florida, teaching Human Sexuality to hundreds of students a year. She has published over 50 research articles and is a Fellow of the American Psychological Association. Dr. Mintz also has maintained a private practice for over 30 years, working with individuals and couples on general and sexual issues. She is also an author and speaker, spreading scientifically-accurate, sex-positive information to enhance sexual pleasure.