5 of the Sexiest Ways to Spend 5 Minutes (If That's All You Have)
Time is precious, and while we like to believe that we can always make time for marathon love-making sesh, the truth is that often we just simply don't have the time between work, the gym, chores and social engagements. However, where there's a will there's a way, so here is a quick list of 5 ways you can make every second count toward a very sexy 5 minutes.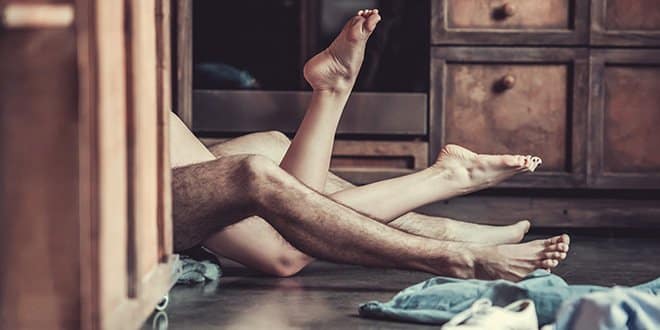 1. Saving Water
You need to shower in the morning anyway right? By simply hopping in together every morning, you start the day off squeaky clean while also getting down and dirty. Whether this entails sudsy sex or simply teasing for the evening to come, well, that's up to you, but we do remind you that nearly every LELO product is fully waterproof…
2. Sexting
Since our digital world forces us to do everything faster, we can also take advantage of this asset to spice up our sex life! You can do a lot of things in 5 minutes with a smartphone: you can shoot yourself in full languorous dance before sending it to your partner, or content yourself with an intimate picture of a particular body part … Or you can also opt for using the power of words rather than the images to let your (and your partner's) imaginations run wild.
3. Mutual Masturbation
If you have the pleasure of being in your partner's presence for those 5 precious minutes, you can challenge yourselves to an erotic 'race' with mutual masturbation. Set a timer and see who can finish themselves faster – you can focus on your partner for inspiration and similarly try to distract them from their goal if you've feeling devious.
4. The Forced Orgasm
There is nothing more effective than a powerful vibrator to make your partner shudder in ecstasy, and the (consensual) forced orgasm adds an exciting kink factor. Using a vibrating egg or masturbation cup is perfect for pressing your partner's buttons, but if you're really strapped for time, try tying them down to the bed and using the most powerful vibrator, the SMART WAND Large.  
5. The Quickie
We spend so much time trying to make sex last longer that  we often forget how much fun it is to let yourself go with complete and utter abandon. There's no one 'right' way to have a quickie, but many agree that taking off the bare minimum of clothing, as well as using whatever piece of furniture you're closest to (rather than wasting your time going to the bedroom) will set you up for quick sex success!
---
For Lea, what once was "a European summer abroad" turned into traveling the world and studying sexual cultural differences for the past 6 years. She has a PhD in Gender & Sexuality and has a theory that dating guys in their twenties is an unpaid internship. She's currently writing from a cafe in New Zealand.