There has already been overwhelming interest the health and pleasure benefits of prostate massage before the release of LELO's latest 3 luxury prostate massagers but for those who are considering their very first massager, how do you choose the best prostate massager, between HUGO vs BRUNO?
How They Work
Both HUGO and BRUNO are designed with a satisfyingly thick shape that is not too intimidating for beginners, but still more advanced connoisseurs of prostate pleasure will still enjoy it. With elegant curves and silky-smooth silicone surface, they are both designed for complete comfort, with a powerful surprise.
HUGO and BRUNO have two impressive motors, designed to perfectly stimulate your prostate as well as one of the other most pleasing parts of the male anatomy, the perineum. With more powerful vibrations than previous prostate massagers, they are equipped to offer hands-free orgasms!
So if they are so evenly matched, what are the differences between the HUGO and BRUNO?
HUGO & SenseMotion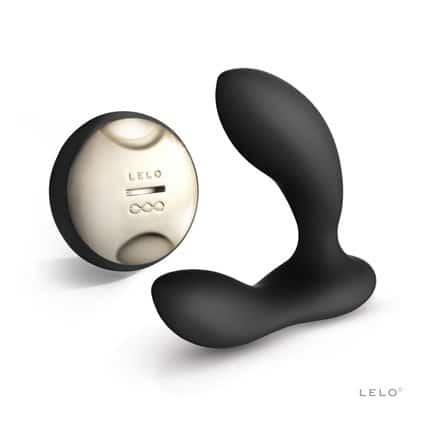 HUGO comes with an added feature in the form of a SenseMotion remote. This unique LELO technology means that you can control the intensity of sensations in the pleasure products paired with this remote by moving, tilting and sweeping it. It also vibrates in sync with the pleasure object, meaning that a partner can control your pleasure for a kinkier shared pleasure.
A Simpler Pleasure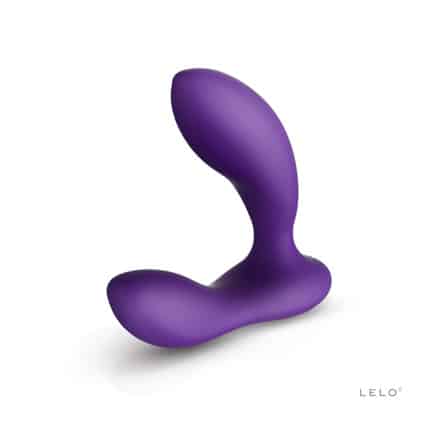 BRUNO is the less expensive of the two, and has a single button control on its body, which allows you to change patterns but rests on high intensity, meaning that if you're into big power and don't want to fuss with controls, BRUNO, would be a perfect for you.
So Which is Right for You?
It's understandable that many people would look first at the price differences between HUGO and BRUNO when making a decision, but one of the factors that may make more of an unexpected difference for you is how well they complement your body and usual sexual practices.
While the bodies of both prostate massagers are the same, the remote control of HUGO makes it better for those with mobility issues, or those who may want their partner to control the vibrations. However, if you're limber, or plan on using one, favorite pattern rather than changing them up frequently, BRUNO may be perfect for you.
If you have any further questions about either of these LELO products, don't hesitate to leave us a comment below!