You may have a special place in your heart (and bedside table) for your first vibrator, but it's in human nature to crave novelty. We talked to some sexuality experts about how to know if you are ready for your second vibrator, and what questions you should ask yourself to choose your step-up vibrator.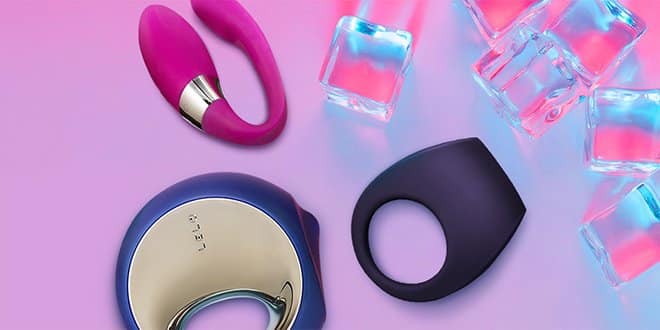 How to Know if You're Ready for your Second Vibrator
Sex Therapist and Relationship Counsellor, Matty Silver says  'Doing the same thing all the time will be boring – exploring one's options is always a good idea – I always tell my clients that sex should be fun! The more fun it is the more sex you will have!'
Shopping for a second vibrator doesn't necessarily mean there's anything wrong with the one you have; it can simply mean you're ready for a new sensation. It's very easy (for both male masturbation and female masturbation) to get into the habit of climaxing a particular way, which can make it tougher to achieve orgasm any other way.
Dr. Zhana Vrangalova, NYC-based sex researcher, says "I think people usually get something small like a bullet vibrator as a first vibrator,or they get a cheap novelty type one like a jelly rabbit that isn't made of body-safe or long-lasting materials. Even if they follow LELO's suggestions in their first-vibe post women will probably opt for something small, not wanting to invest a lot or commit to a hitachi magic wand until they know what they like. So, when going for something new, they should consider it an upgrade.'
Tristan Taormino, feminist sex educator, adds 'You should ask yourself, what do I love most about my first vibrator and what would I like more of? What is one feature missing from my current vibrator that I'd like to have?'
Is a Stronger  Sex Toy Always Better?
'As with anything, personal preference is paramount! Some women love strong sensations, some don't. It's important to visit a store and try things in person, testing the strength of a vibrator against your wrist or tip of your nose to see how it feels. Just like you want sex to start with foreplay, you want a vibrator to start with gentle vibrations and then got stronger. So–adjustable settings are your friend!' says Dr. Zhana Vrangalova.
Dr. Sara Nasserzadeh, Psychosexual Therapist and Relationship Expert, adds 'Also specially for women the sensitivity could differ from time to time. a good example of that is the time of the month that they are using the vibrator, they might be more sensitive to touch or less. Some medications and alcohol use could impact the level of sensitivity that the person experiences as well. Another factor is the emotional status of the person, sometimes you are very turned on mentally so little is more.'
Once I'm in the Store, How do I Decide?
Given the explosion of high-quality pleasure objects on the market, entering a sex store (or even perusing one online) can be very overwhelming, even if you already have an idea of what you want.
Matty Silver reccomends 'check[ing] out the on-line catalogue first to have some ideas first what you would like.'
'Share what you've tried and what you like / don't like about it. Do you want stronger vibrations, different settings, something meant to be used with a partner, or maybe something hands-free/rechargeable. Give your price range and size range if you have one. Insertable/external are also factors to mention.
If your first sex toy was a gift, take time to explore all of the different options available. Sometimes ladyfriends are going more for a joke than something that you'll really enjoy. So, for vibrator #2, maybe you'll want something that looks a little less like a vibrating plastic porn star penis and more like a work of art, ' adds Dr. Zhana Vrangalova.
IF you're shopping online, you can try the LELO Personal Shopper quiz to help narrow down your choices as well!
Will my Partner be Intimidated if I Have More than one Sex Toy?
Even when using sex toys is shown to bring couples together, some can feel some hesitation based on the dynamics of their relationship.
Dr. Zhana Vrangalova reminds us that 'Everything depends on the partner! Hopefully [they're] as excited about sex toys as you are! It also depends on the attitude you have around sex toys. If you show them to your partner as a way of enhancing your sex life, trying new things together, it's less likely you'll intimidate them and more likely you'll excite them. If you have a trophy case of veiny giant dildos that you keep locked away… that might be more intimidating if your partner discovers them. ([In my experience] the less something looks like a penis replica, the less a guy is intimidated by it!)
It's important to reassure your partner than you enjoy his or her equipment & skills alone and that [they] could never be replaced by a sex toy. A sex toy doesn't cuddle and can't replicate intimacy. If toys are presented as an enhancement to your sex life together, and not a replacement for your partner, it could pique the partner's curiosity about what other fun things you can do together. Maybe your partner has no idea you liked anal play or didn't realize you needed clitoral stimulation to orgasm. Now you can talk about your specific needs and desires and present an easy solution to getting exactly what you want.'
So, What are Some Second-Vibrator Suggestions?
If you've taken the above advice to heart, you'll know exactly which questions to ask yourself to help you find the perfect vibrator, whether it be a rabbit-style vibe or a remote-controlled bullet. But for some inspiration, here are some of the most popular purchases we see from people who already own sex toys.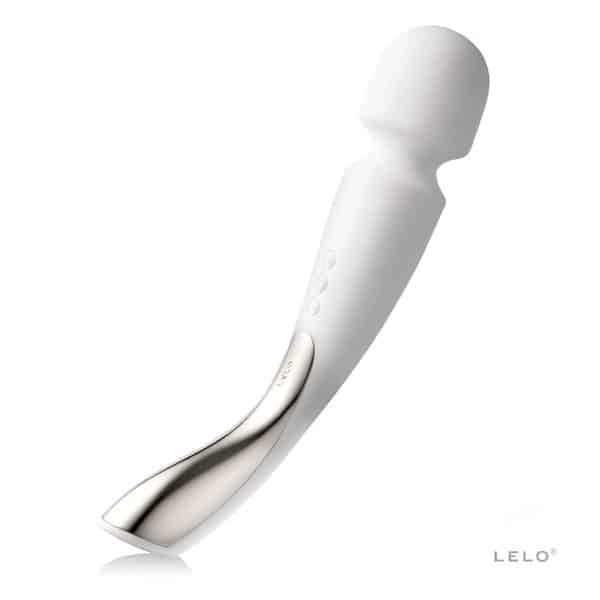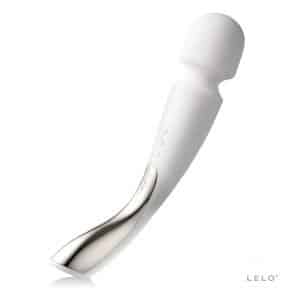 While many people stick to smaller vibes for their first purchase (which can be plenty powerful in their own right) usually by the second purchase you will have figured out if you're a power queen or not. The Smart Wand Large improves on the design of previous wand-style massagers by being both cordless and waterproof, while also offering a unique SenseTouch™ technology that lets you dictate the power of the vibrations when you place it against your skin. It is perfect for broad stimulation of the vulva, and if you're not quite sure if you're ready for THAT much power, many people use it with a layer of cloth or a towel between the massage head and their body.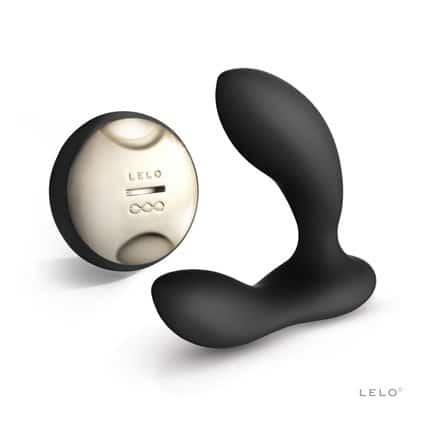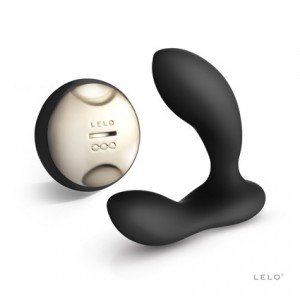 With its remote control (which can vibrate in unison with HUGO) this vibrator is perfect for coupled or solo anal stimulation. Sleekly designed to be appropriate for beginners yet satisfying for more intermediate users, it has dual-motors for twice the intense sensation, and can even be used to induce a hands-free prostate orgasm!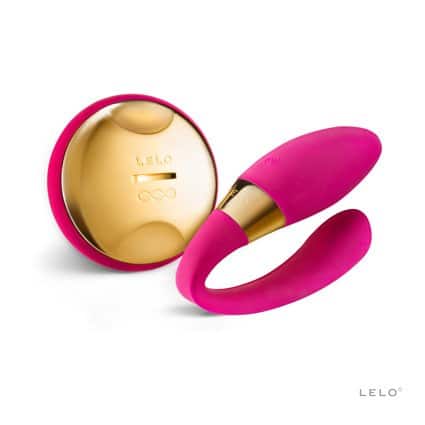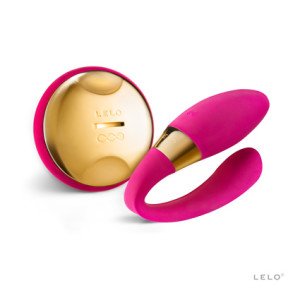 This couples' massager is truly the embodiment of shared pleasure during partnered sex. Worn in the vagina, TIANI 24k has 2 arms, one that offers internal vibrations against the G-spot (which also offer stimulation to their partner, as well as a more fulfilling sensation for both) and the other arm provides the clitoral stimulation that many women need to achieve orgasm.
CONCLUSION
Tristan Taormino offers final, parting advice: Just like we don't wear the same clothes, shoes, and even makeup all the time, I think it's important to have a variety of vibrators in your toy bag. Sometimes you're looking for something to do the job, other times you want to experiment with different sensations. Each toy is a new adventure.