Wow, January flew by, didn't it? It's hard to believe we're already a month into the new year, but maybe that's because rather than posting highlights of last year to our Instagram Stories, we've been busily investigating the ins and outs of your sex lives.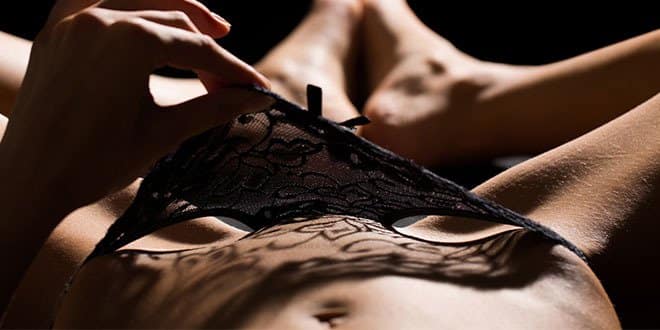 LELO's Are You Satisfied With Your Sex Life Survey, answered by over 10,000 participants, uncovered some interesting truths. Did you know that, globally, the average number of sexual partners is somewhere between 10 and 20? How about who's having the most sex? We got to the bottom this these questions and more to help you have even greater sex in the future!
Who's Having the Most Sex?
When it comes to quantity, 31-40-year-olds, closely followed by 25-30-year-olds, have the most frequent flier miles. That certainly inspires a healthy dose of optimism, doesn't it?
One of the participants commented:
"I spent my adolescence and my twenties worried about ever getting laid. Then I grew up and realized that there's more to sex than just 'getting laid' for the sake of saying I had sex."
Totally agreed – sex isn't a matter of when and how much, but of how good it makes you feel. Yet, there is something completely irresistible when it comes to quantifiable comparisons and percentages.
Geographically, Switzerland, Greece, and Brazil are the leading nations when it comes to the number of partners, with an average of 15-20 partners. The US-based participants, much like those from Italy and Spain, went with 1-3, while England settled on 4-8 partners. Important to note though, that looking globally, the average number of sexual partners falls between 10-20.
How Are We Having Sex?
Doggy style won 50.41% of the overall votes, so it's safe to say that it wins Position of The Year award yet again. Receiver on Top got 38.24% of the votes, followed by a classic, missionary, with 34.66%. The 69 got its fair share of supporters with 17.69% (lucky coincidence).
When it comes to good performance in the sack, confidence is key, according to 52.15% participants – this includes no inhibitions and an increase in intensity after a gentle start. 32.46% say they want a dominant partner, someone who's in control, aggressive and strong. Some 17% of participants want a tender and patient partner.
Having a partner who completely resonates with your sexual wants and needs is not as common as we'd like so if you have something like that, don't let it go. Reaching common ground in the bedroom definitely isn't impossible, moreover, it's a mandatory step for every healthy relationship.
What About the Overall Quality of our Sex Lives?
Most participants rated their sex life as good (29.26%), followed by very good and non-existent (18.57%)! Only 17.89% declared their sex lives as adventurous, while 4.95% described their sexual activity as out of this world – kudos.
When asked about the biggest mood killer in the bedroom, the title went to… You guessed it – stress, with an overwhelming 57.46% of the overall votes. There are ways to combat this, but you must commit to your own wellbeing and put yourself first for a change.
After stress comes the body-image struggle at 29.94%. As this article says, know thyself and love thyself, too! This is the body you have and your partner loves it just the way it is. If you're in a relationship where you're being shamed because of your body (or anything at all, really), it's time to break it off. Interesting to note though, 20.86% of the participants chose mobile phones as the biggest mood killer.
Now look, if you use your phone for the powers of good, your sex life can only get better, but if you're the type to spoon your mobile instead of your partner every night, it might be a good moment to cut back on screen time and devote some quality time to your partner.
Are We All Orgasming Enough (If There's Such a Thing!)
59.26% report orgasming a few times a week, 18.23% once a week or so, followed by 12.43% of those who orgasm more than once a day. Only 0.99% of you reported never having experienced an orgasm. Perhaps consider setting this as one of your goals this year? You'll never make any progress until you identify the reason behind this. Is it physiological or psychological? Are you ashamed, or are the sensations too much for you to handle? There's plenty of information out there about anorgasmia, and plenty of sex therapists who can help as well!
What Can We Do to Make Sex Feel Better?
From Kegels to prostate massage, you mentioned edging, meditation, breathing exercises, and aphrodisiacs. The most votes, however, went to regular masturbation and sex toys usage – 62.85% and 70.27% respectively. The participants mostly combined sex toys usage with edging and masturbation. LELO is a sex toy brand after all so there was no surprise here, but it's good to see that so many of you decided to invest in your sexual pleasure!
When it comes to masturbation, 59.20% of participants reported masturbating a couple of times a week, followed by a couple of times a month (19.54%) and multiple times a day (12.37%) – nice job guys. Other than helping you achieve climax and getting to know your body – seeing what works and what doesn't work for you – masturbation can also be used as a great medium for stress relief.
Next time you're feeling super-stressed, and definitely not in the mood for sex, try to take some time for yourself. Not all of us regularly experience spontaneous desire – rather it tends to be responsive. Exploring your body on your own terms might help you rethink what not-in-the-mood thing even means!