Some could make the argument that we're anal-obsessed – we certainly have written enough about anal sex over the years. But we still receive tons of fan feedback asking how to best go about anal sex in its various forms for various bodies, and so helping people get to the bottom (heh) of anal enjoyment has become one of our favorite occupations. On this April 18th, also known as National Anal Sex Day, we've got a guide to answer any anal question you've got, plus some tips for celebrating! Explore the various approaches to this pleasure point.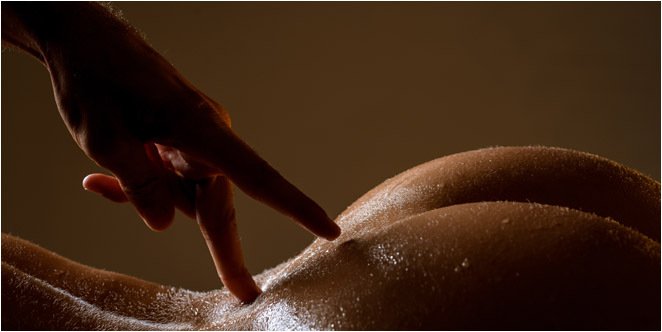 Why Not Celebrate Anal Sex Day By….
Getting erotically-inspired? 
The erotic fiction section of the Volonté website certainly caters to every taste under the sun, and while any of the stories there are sure to get your imagination running wild, this three-part erotic adaption involves a lesbian's first anal experience is perfect for the holiday.
Studying up? 
No one becomes an expert overnight, and so we've made plenty of anal sex guides to help you bone up before you begin. Everybody's backdoor is unique, but we will say that lube is a friend to all of them. 
Letting your mouth do the moving? 
Speaking of stuff you may not know about anal sex – penetration doesn't have to be the ultimate end game. Rimming could be the extra addition to your everyday sex life that you needed! Don't knock it till you've rimmed it!
Switching positions? 
While most assume doggy style is the only way to go about anal sex, there are plenty of positions to practice in – missionary anal, for example, can add the intimacy you crave through eye contact!
Practicing pegging? 
Remember how we said that anal sex can feel good for a lot of people? If you've got a prostate that's begging for a pegging, here's what you (and your partner) need to know! It's recently become a more popular trend that we can get behind.
Picking up a vibrating plug? 
Because toys are what we do best, we would be remiss if we didn't point out the various butt plugs, remote-control vibrators and more that are perfect for exploring anal sex – flared base for safety and peace of mind always included. A hands-free orgasm is an intense one.
Always Remember That…
We're not out here telling you how to live your lives, but when it comes to anal sex, rememebr that lube is non-optional, going slower adds to comfort and the erotic intensity, and that any toy used for anal must have a flared base and be cleaned or covered with a condom before going into any other orifices. Break the taboo and start enjoying the bum!
Check this out: 7 Tips for Making Your First Anal Sex Experience Amazing