You're probably wondering what a lesbian vibrator actually is. And rightly so! How does it differ from any other pleasure product for vulva-owners? 
Well, there are several different toys available that are perfect for lesbian partners and lovers. And we're not just talking about strap-ons and double-ended dildos! Sure, those are quite a treat for many, but some individuals may prefer not to have a phallic-shaped pleasure product.
Which is why there tons of wonderfully-diverse sex toys for lesbians and vulva-owners that aren't shaped like a 'you know what', but are more discreet for a different kind of sensual experience.
What is a Lesbian Vibrator?
A lesbian vibrator is, well, a vibrating sex toy that can be used by those with a vulva, either solo or with a vulva-owning partner. 
And while a handful of sex toy companies tend to market or sometimes assume that their pleasure products are made for heterosexual singles or lovers, there are so many gorgeous thrills and spills that can be used by two vulva-owning partners. 
And so, we've rounded up a list of some of the most tantalising vibrators that are perfect for those with a vulva. In fact, many of these toys are great for everyone, allowing for a variety of fireworks to occur either during solo self-care or when you're ready to turn up the heat.
At the end of the day, whether you identify as lesbian, queer, non-binary, bisexual or literally anything else, these toys are a super sensual way in which to pleasure vulvas and vaginas. 
6 Lesbian Vibrators for Vulva-Owners to Lust After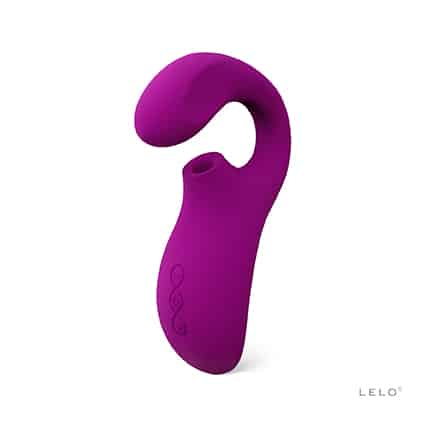 The sex toy of all sex toys has finally hit the LELO virtual shelves… and it's absolute gorgeous! It's been made to tease and please vulva-owners with dual vibrations aka it's a suction clitoral vibrator and a G-spot vibrator in one! 
Why is it the perfect vibrator for lesbians? Well, it's a hands-free marvel that can be worn by one partner during bouts of sensual foreplay. Imagine feeling dual stimulation as you caress your lover softly, giving them pleasure as you writhe in passion. Take turns to experience this magnificent piece of magic, and share your orgasms with utter bliss.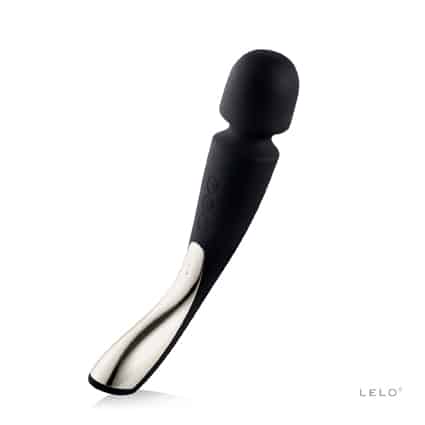 A magic wand is always a smart choice, especially when it's the Smart Wand 2. That's because this pleasure product was actually made to share! It's the perfect lesbian vibrator to use on your partner during foreplay, such as giving them a gentle massage, for example. 
Then, when the temperature begins to rise, you could turn those gentle rumbles into erotic pleasure on each other's sexy erogenous zones. It's also 100 percent waterproof for some cheeky splashes of fun!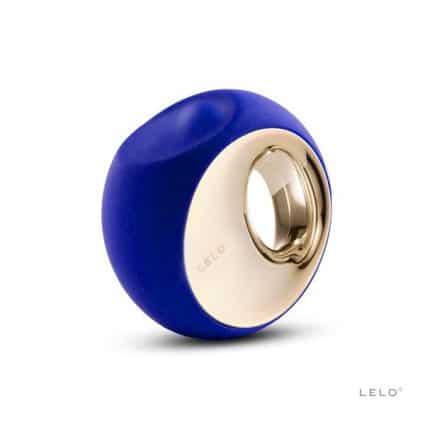 Add even more erotic bliss to your trysts with the ORA 3, an oral sex simulator that's arguably better than the real thing. This tool is great to use during all kinds of delicious play, whether you're flying solo or with a partner. 
Consider using it on yourself as you pleasure your partner's vulva and vagina at the same time… a double bout of euphoria for both! Needless to say, this lesbian vibrator slash oral sex winner is a product that'll keep you both coming back for more.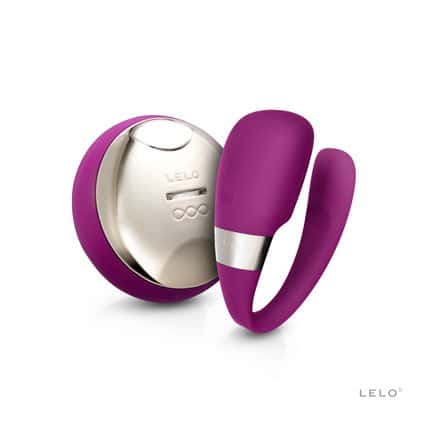 Spoil both you and your partner with this couples vibrator that's an invigorating and new kind of way to enjoy sex. It's a dual vibrator, offering G-spot and clitoral stimulation at the same time, bringing sheer bliss for the wearer. But don't worry, your partner will adore this little treat too. 
Get up close and personal with your vulva-owning partner so that they too can feel the latent vibrations teasing their sweet spots. Or, for a different kind of twist, why not use the SenseMotion remote? This control allows for hands-free fun if you're solo, or surprise adventurous play with a partner. Hand over the remote, and turn this lesbian vibrator into a game of expecting the unexpected.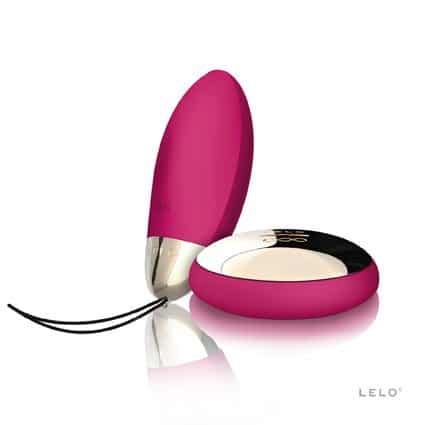 A more discreet sex toy, this bullet vibrator is a fabulous choice for lesbian lovers who want to share a sensual dance of give and take. It comes with a wireless remote, which means that you can take turns to surprise one another whenever, wherever! Yes, wherever! 
Turn date night at your favourite restaurant or a fun outing into a plethora of pleasure by using the remote at any given time to bring your partner to ecstasy. This beauty was simply made to be shared.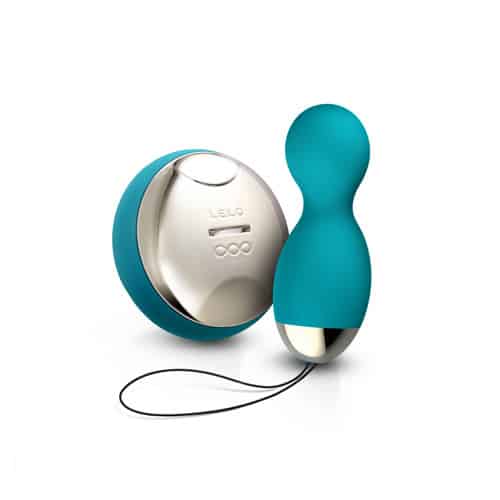 If you've ever taken the Ben Wa balls out for a spin and find it to be quite a muse, then the HULA Beads will take you one step further into lustful pleasure. It's beautifully curved in all the right places, and vibrates and rotates, like a squirming ball of delight! 
Another cheeky perk? It comes with remote control! With this stunner, you could take turns to enjoy the sensations, or you could use it during partnered play. It has two bulbous, almost egg-shaped parts, which means that you could insert either one or both into the vagina to suit your style of stimulation. Basically, it's a must-have for vulva-owning Ben Wa ball lovers!
While these six pleasure products we've mentioned above are great for lesbians, as we said—they're actually perfect for anyone with a vulva. In fact, some could be a tantalizing treat for penis-owners too! That's the beauty of sex toys and sexuality… it's all about being sensually creative!
SHOP SEX TOYS FOR WOMEN