It's the time of year again when nearly every weekend, there's at least one wedlock-related event that needs attending, all of which require a gift of some sort. And while choosing something to give at the wedding is easy (doubly so if there's a bridal registry), the bridal shower is a different kind of beast entirely. You've got to give something thoughtful and with a dash of personality that strikes the perfect balance between frivolous and useful – lucky for you, we deal exclusively in all of the above.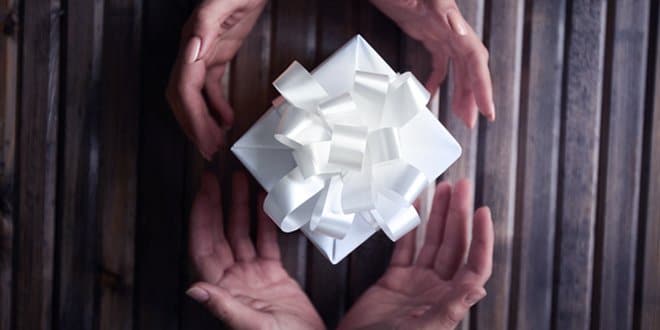 What it Says:
Congratulations! Your search for Mr. Right is over, but the time for even more exploration is just beginning. When it comes to the hunt for the elusive G-spot, GIGI™ 2 is your perfect guide to the promised land of pleasure with its specially-designed G-spot dynamic that gives focused vibes to this wellspring of pleasure.
What Is Says: Planning your perfect wedding can be stressful – even the thought of making a seating plan makes our palms sweat. Forget the pressures of planning for one night and share some incredible enjoyment with your groom-to-be by adding the Adore Me Pleasure Set to the passion playlist. This kit is a night of kinky fun without any planning!
What it Says: Sometimes all that wedding prep stress requires a relief, ASAP. It offers you an all-over tension solution, and the size of Smart Wand™ Medium means it can be taken on the go. It's even waterproof so you can take it in the bath or tub when you're absolutely swamped and need to do some 'multi-tasking.'

What it Says: Your wedding bands don't need to be the only important rings in your new life together. TOR™ 2 can show you a whole new bigger and better side of your husband-to-be while offering some exciting new sensations for you as well.
What it Says: And speaking of your brand new life, who says that you need say goodbye to the excitement of your old dating life?  LYLA™ 2 is small, discreet, and remote-controlled so you can make a night out on the town even thrilling than when you first met.
The Gift: IDA™
What it Says: You're about to have a whole day devoted to the beautiful union of you and your partner…why not make every union after that just as special? Not everyone thinks to incorporate a sex toy that is actually worn into their lovemaking, but couples' toys such as these offer sensations felt by both partners and bring you even closer together.
Conclusion
Whichever you choose as a gift for the bride-to-be, it's sure to put a smile on her face when she thinks of her nights of wedding bliss to come (and add a smile to his once he gets to start living them.)