While getting to know the idiosyncratic facets of a new partner's personality is half the fun of a new relationship, there is something to be said for coming right out and saying exactly what you would like – and would definitely not like – in bed.
Not only is establishing boundaries important for good bedroom communication and making sure both partners are happy in bed, discussing sex acts you're interested in is, well, pretty darn sexy!
We've prepared something of a 'sex worksheet' for you to go over with your partner so you can discuss what you're definitely interested in, not into at all, or even maybe interested in exploring in the future!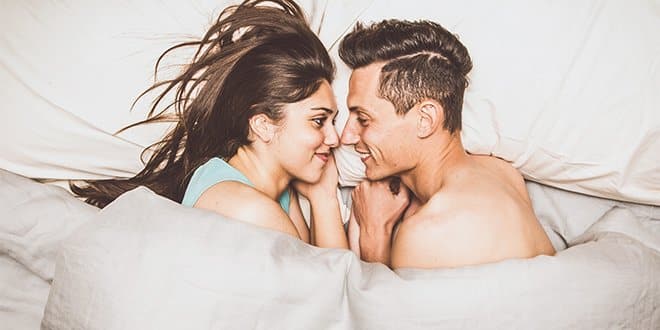 Now keep in mind that this list isn't exhaustive, and not only should you but also you can add your own ideas, you should also go into detail about each one in your discussion. That ensures that all the specific why's and when's get addressed – think, yes you're interested in being dominated, but only with specific aftercare, or you're okay with spanking, but you're not okay with anything that will leave a mark.
Otherwise, filling out this worksheet is as easy as grabbing your partner (or doing it solo then discussing) and picking 'yes,' 'no,' or 'maybe so' for every item!
Fingering – Anal
Gags
Costumes
As you can see, with such a basic point form list such as this, completing this with a partner will spark plenty of conversation, beyond the standard 'safe word' discussion that people associate with kinkier sex.
In fact, it's important to treat this list as not only a starting off point for your expanded, personalized list creation, but one that serves to facilitate later conversations whenever you or your partner change your mind about what you're okay with!
[related_article id="18021″ size="full" target="_blank"]