This year we were busily involved with a range of fantastic events all over the globe. Here are a few of the events LELO was proud to have been a part of in 2015.
LELO Around the World – 2015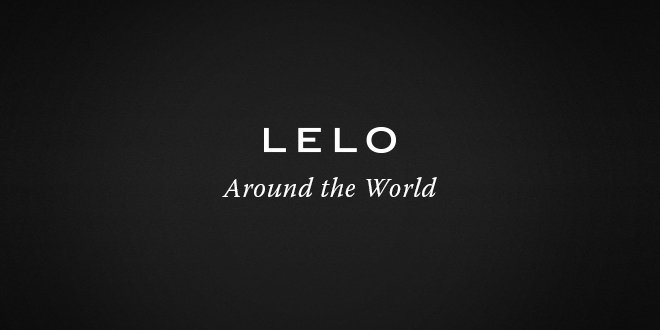 LELO was a guest moderator for Badoink Magazine's weekly Twitter chat. We received great questions from fans of both LELO and Badoink all about orgasms.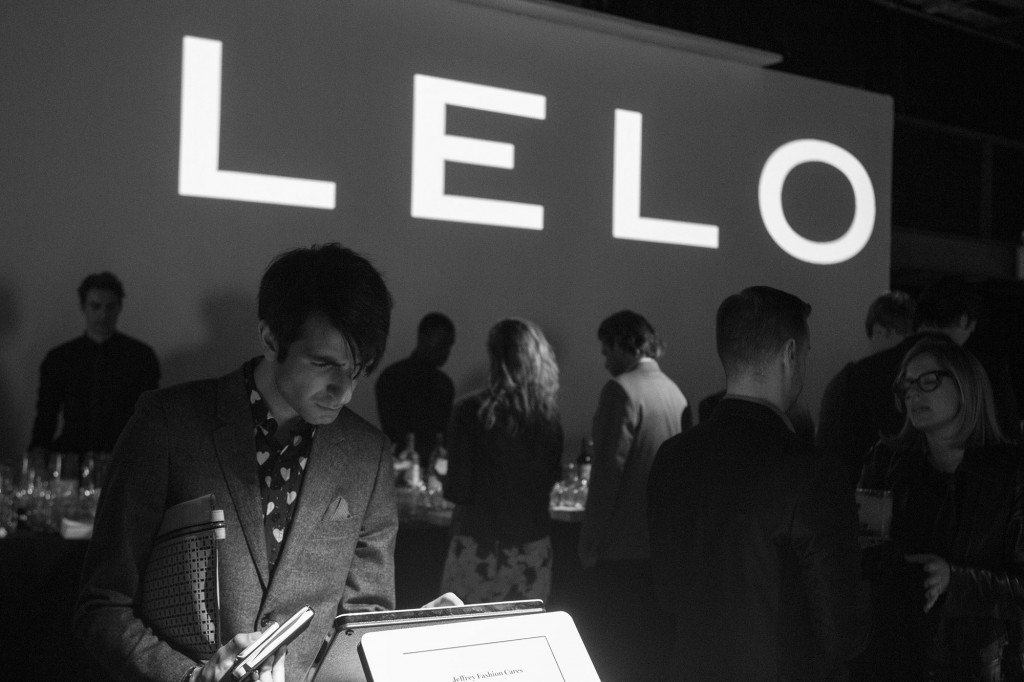 LELO was honored to sponsor the 2015 Jeffrey Fashion Cares Event on April 6 in NYC. This annual fundraiser benefits three reputable charities focused on HIV/AIDS prevention & research, and on supporting LGBT civil rights.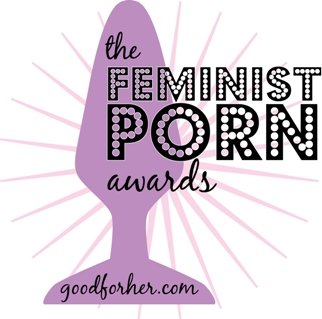 On April 20, the 10th annual Feminist Porn Awards took place in Toronto. This award show is hosted by Good For Her to bring together an appreciative audience, directors, performers, producers and stars to celebrate their achievements and continue to encourage feminist pornographers around the world.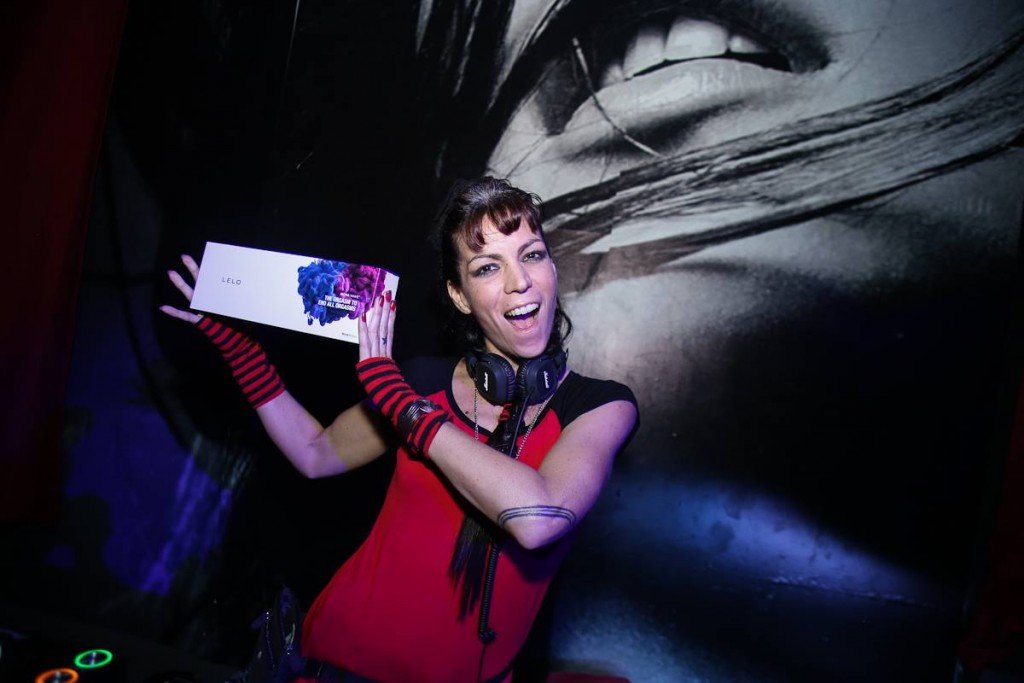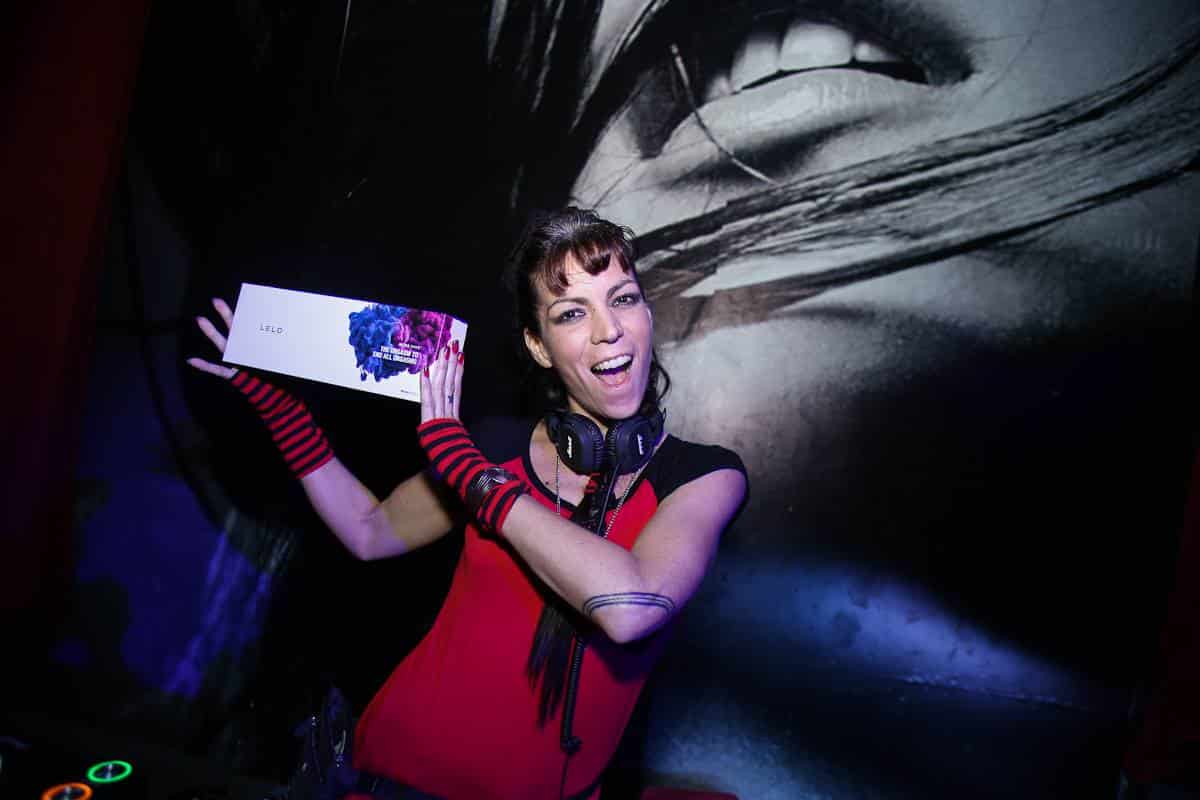 On April 25, Discwoman founders hosted a panel discussing female DJs in the industry, and hosted a party afterward featuring UMFANG, Dayglow, and DJ Raq City as well as many other talented women. Proceeds from the event benefited the Boston Rape Prevention Center.
LELO took part in several events taking place at post-secondary institutions this month, ranging from Madison Equality's Annual GayMU, now in its 10th year as the annual Pride Week on campus, Feminist United at Rhode Island College's Sex Toy Bingo event, and Binghamton University's LGBTQIA sexual health and education event.
The third annual Mystery Box Show brought tales of one-night stands, explorations into fetish, awkward first times, dark fantasies come true, & much more. Storytellers have included best-selling authors, nationally touring comedians, adult film industry veterans, theatre professionals, sex toy experts, members from the kink community, students, and people from all walks of life.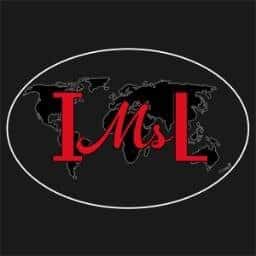 Since its inception 29 years ago, San Francisco's International Ms. Leather has grown into a multiple-day sex-positive conference with workshops, presentations, workshops, performances and games. Attracting over 500 attendees from five countries and presenters such as Nina Hartley, Tristan Taormino, Kate Bornstein, Midori, James Darling, Allison Moon, Siouxsie Q, and Princess Kali, LELO was pleased to offer such a positive event with VIP gifts as well as raffle prizes.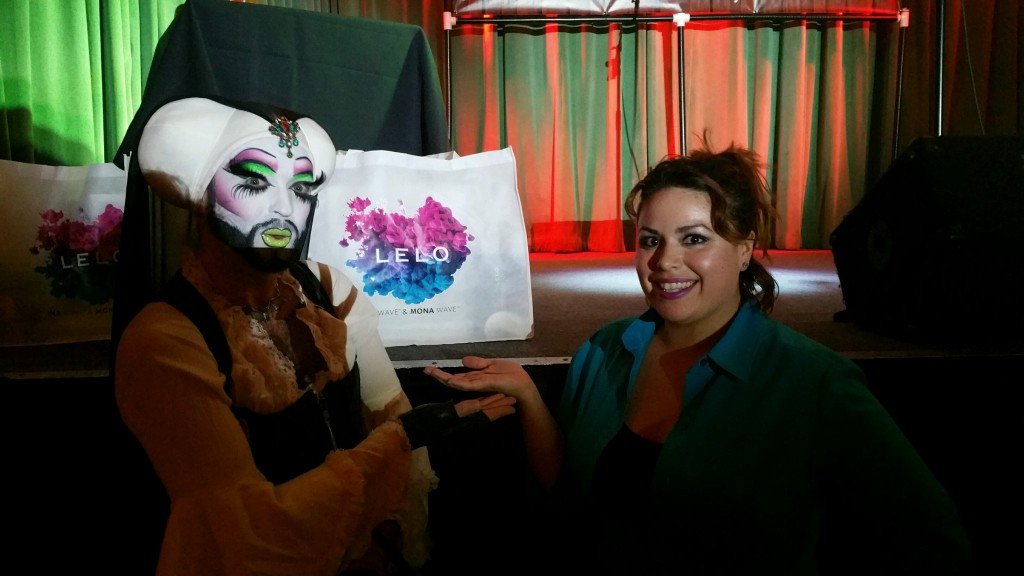 Bawdy Storytelling is an award-winning event is hosted around the United States that features real people sharing their bona fide sexual exploits, live on stage. Billed as "the nation's original sex and storytelling show," LELO was pleased to support their latest show in Seattle with raffle prizes and gifts for VIPs and performers alike.
Between May 1st and 3rd, LELO sponsored Adam and Eves 'Biting the Apple' event. As Oklahoma's premiere erotic arts show, the weekend is designed to arouse the fine senses and stimulate creativity. LELO provided auction items as well as VIP gift bags to help celebrate sexuality, enjoy culinary decadence and experience sensory input from all mediums.
In Lithuania this month, LELO supported a very unique shopping experience. The main shopping street in Vilnius was open until midnight for late night shopping, and LELO sponsored gifts with purchase to the first 25 customers buying LELO products, LIV™2 and GIGI™2 for a lottery, plus a special LELO goodie-bag.
Harper's Bazaar España will now be featuring LELO on their blog. The first of such articles can be read here.
To celebrate International Masturbation Month, we ran a contest on Instagram to give away 3 of the latest LELO products, and to participate all you had to do was send us your O face.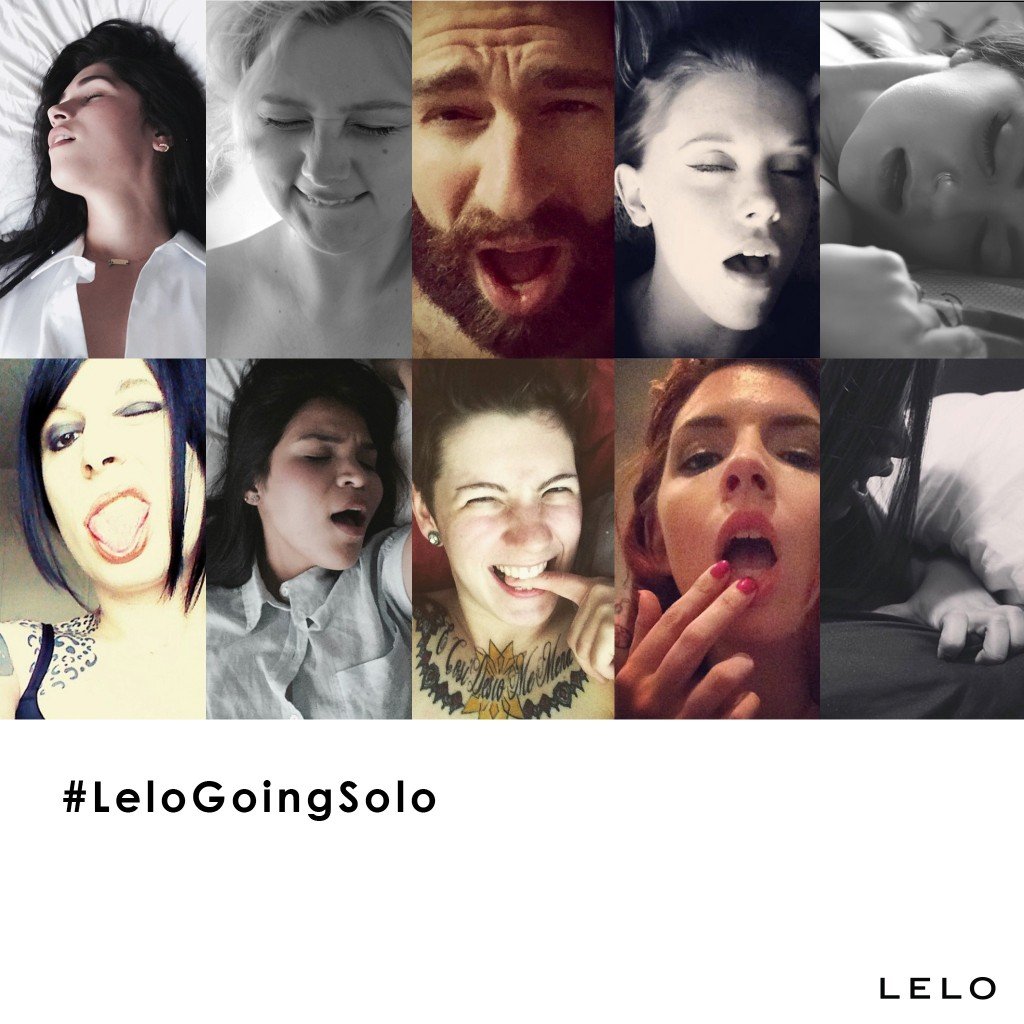 Bawdy Storytelling events with raffle prizes and gifts for VIPs and performers alike… An award-winning event is hosted around the United States, it features real people sharing their bona fide sexual exploits, live on stage. The first of this month's events celebrated the birthday of founder and curator, Dixie De La Tour, who is equal parts educator, entertainer, and irreverent host.
LELO was also featured on two European television programs this month. In France, host Anne-Sophie Lapix received and presented LELO's couple's toys the TV show on Brigitte Lahaie and France 5, and in Spain,LELO's Smart Wand™ and MIA™ 2 were featured on Gym Tony TV Series .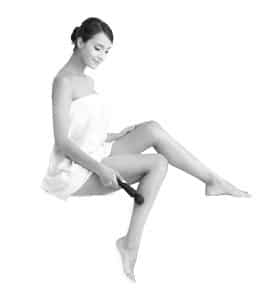 In Portland, OR, performer Alexis Moore Eytinge  used the Smart Wand™ a bit more creatively. You can watch her sing into the sponsored Pleasure Object as part of her cabaret show "Confessions of an Ex-Unicorn."
LELO also supported the May edition of Mystery Box Tools of Storytelling Workshop, where they teach and coach Storytellers in the art of public storytelling. After this workshop, many students go on to share their stories at an upcoming Mystery Box show.
We were extremely proud to sponsor San Francisco Sex Information's training program during their commencement ceremony. SFSI trains people to become sex educators and operates a free information and referral switchboard covering all aspects of human sexuality, including reproduction, birth control, safer sex practices, HIV and other STDs, sexual identity, and gender identity.
At the close of May, the ExpoSexualidad was held in Santiago, Chile. One of the first B2C trade shows of its kind in Chile, the event focused on sexual well-being. One of LELO's most prominent retailers,  Japi Jane, was a big presence at the event, and they highlighted some of their favorite LELO products such as INA™ Wave and MONA™ Wave, ORA™ 2, HULA Beads™ and IDA™, among others.
A very special event in Barcelona this month marked the first ever retailer, Love Stop, to showcase the whole LUXE collection. The event featured live music, as well as over 200 guests to take a look at the most luxurious sex toys in the world.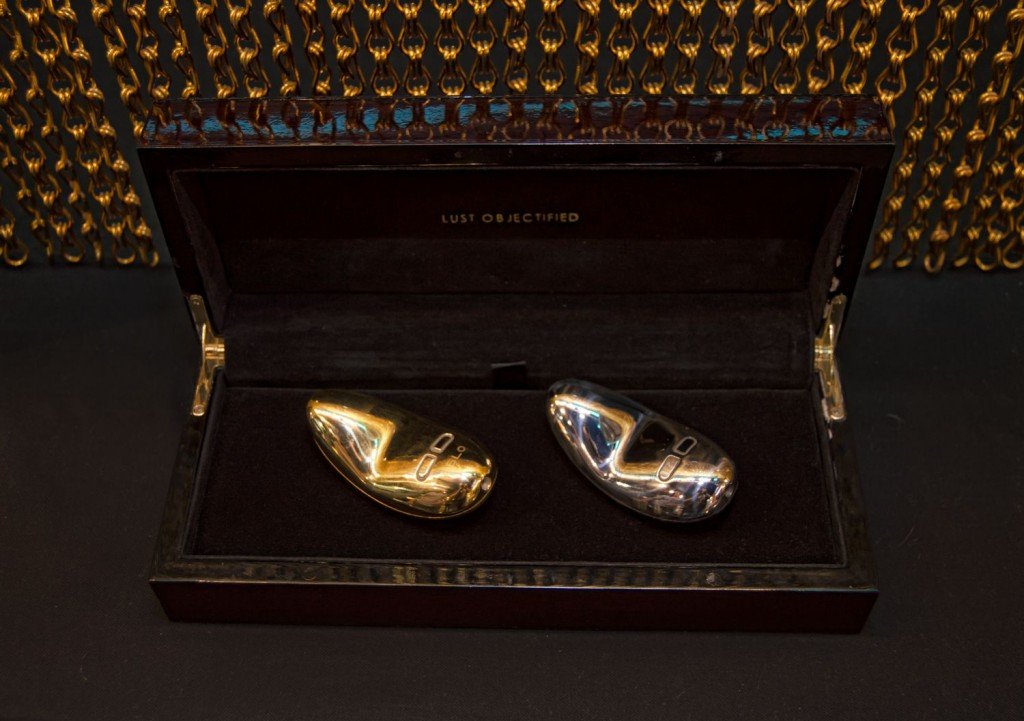 On the 10th of June, the Swedish Brand Event Tallin, was held in Estonia. The event saw the best of Swedish brands and products gather at Radisson Blu Sky Hotel. Together with customer Naughty Beauty (in Estonian, Ulakas Kaunitar ) LELO had a booth and introduced over 200 guests to our brand and products.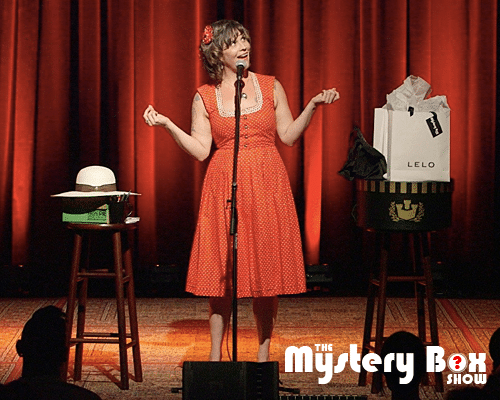 LELO once again support this month's The Mystery Box Show Main Stage Storytelling Event on June 13th, both on and off the stage. Over 200 people in attendance to this lively event, which incorporated LELO products into the stage show. 
On June 18th, Miss Polly Rae began the summer run of her show, Between the Sheets. Miss Polly Rae is a burlesque performer, host, producer, singer, and winner of the 2015 'Best Burlesque' from the London Cabaret awards, and we have partnered with her for the UK tour of 'Between the Sheets'. 
In Nuremberg, Germany, an open-air charity event called Hair for Care was held on June 20th by the local HIV-/AIDS-foundation. At this event, volunteer hairdressers offered cheaply-priced haircuts, all to benefit the foundation. LELO supported the event by offering seven products, including LELO Beads™, MIA™ 2, TOR™ 2, and, MONA™ 2 for raffle.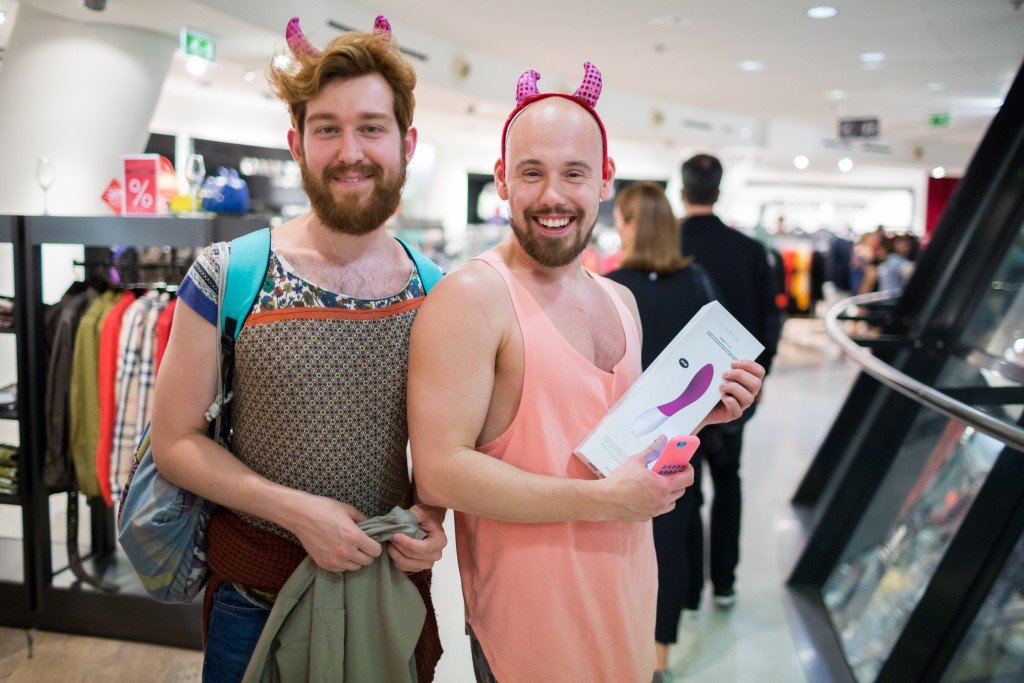 At what was certainly one of the most unique events of the month, LELO proudly sponsored the prizes for a bull riding event at Peep Shopping Night in Berlin. This annual event is held on the eve of Christopher Street Day, the most effectual annual manifestation for lesbians, gays, bisexuals and transgenders. It's full of music, performances, and a lot of fun!
To finish off June, LELO was honored at the ETO Award 2015 ceremony with 'Best Luxury Brand 2015.' This is our 9th award from ETO, and we look forward to winning many more!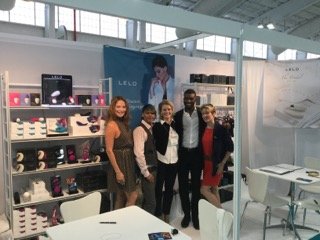 The Best of Intima, the premium Lingerie and Beachwear Magazine in the United States and Canada, held their annual awards event for retailers on August 2nd in New York City. Eliane Said represented LELO and gave a speech focusing on how lingerie boutique owners and managers are deeply involved in educating and helping women with their sensual and wellness needs. LELO also presented an award to the Best Accessories Retailer for the past year.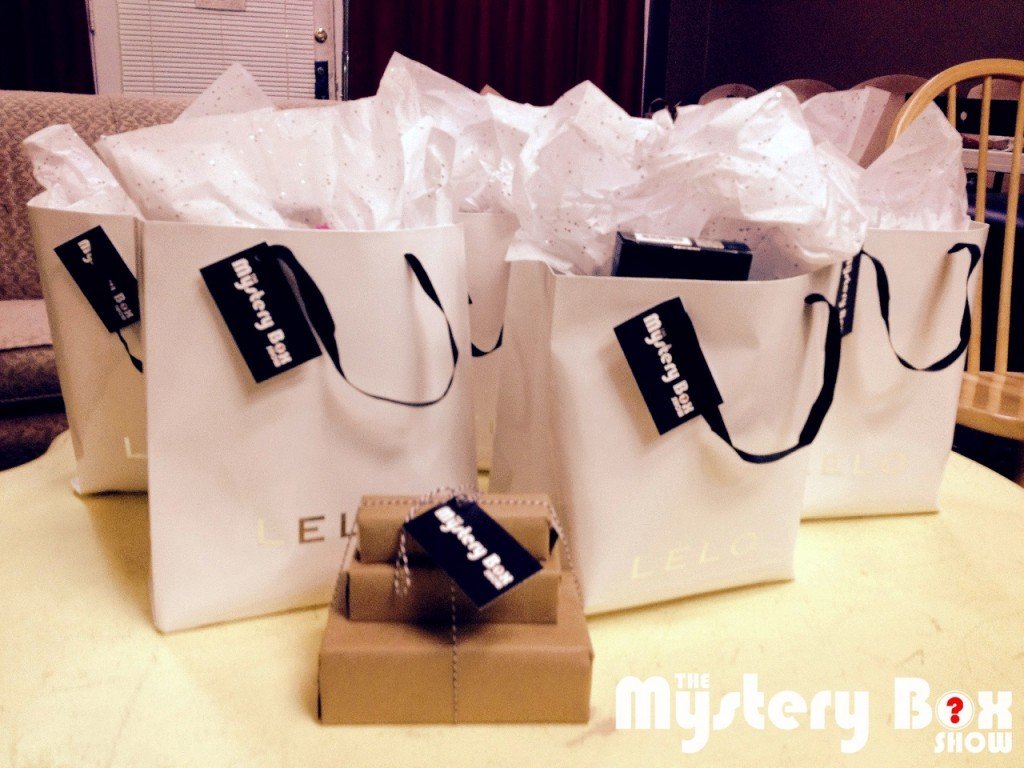 LELO once again support this month's The Mystery Box Show Main Stage Storytelling Event on August 8th,which saw nearly 300  people in attendance to this lively event. As each ticket holder entered the theater, they were handed a raffle ticket in the form of comic book sample from our upcoming Mystery BoxComic Book series, which gave them a chance to win a raffle price including LELO pleasure objects. 
On August 9th, the Curvey Girl Fashion Show was held in California with LELO among their proud sponsors. The 'We Got Curve Appeal' lingerie fashion show is designed specifically to make curvy girls feel sexy and proud. 
On the same night on the east coast, New York was treated to  a cabaret show with a performance by Alexis Moore Eytinge at the Use Your Words show. LELO provided both lucky draw prizes as well as VIP gift bags, while Alexis provided the amazing talent. Watch as she expresses her love for her favorite LELO―the INA™ Wave!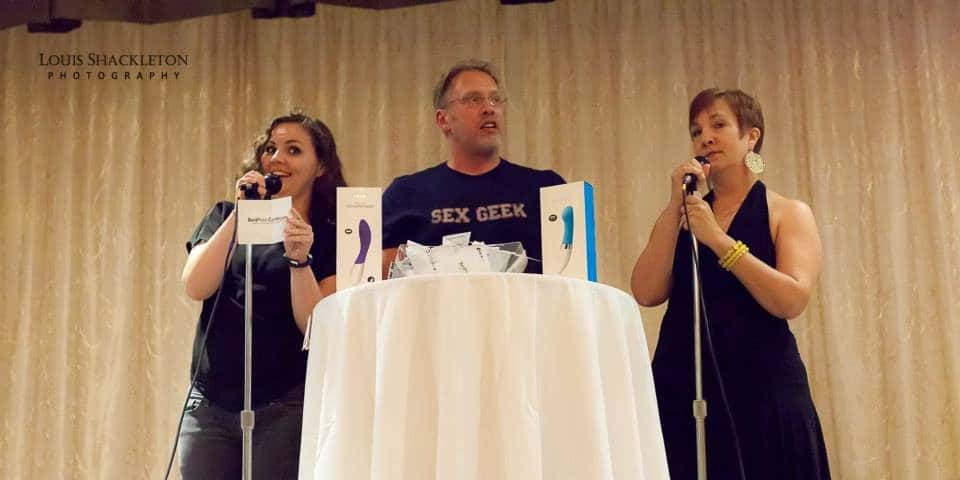 From August 13th – 16th, the Woodhull's Sexual Freedom Summit was held,  a unique event that focuses on the State of Sexual Freedom in the United States, including legislative, policy and social change. The Summit provides both an educational and networking experience for all attendees, with workshops and trainings, as well as all-day Institutes, three-hour Academies, and social networking events.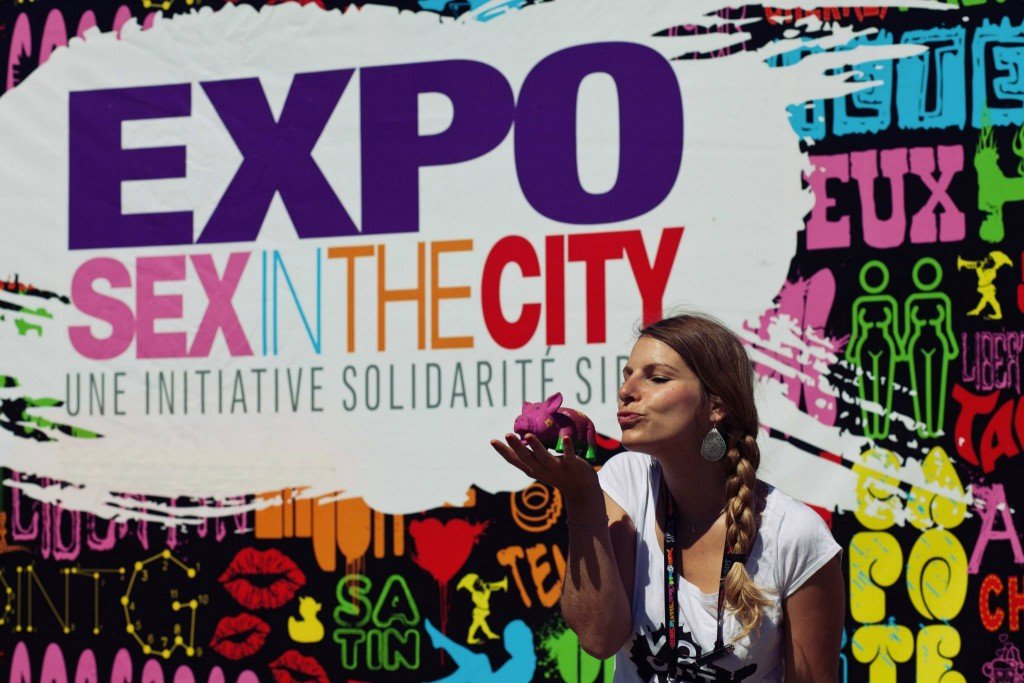 Photo from Solidays FB page by ©Ben Viaperalta
SOLIDAYS is a music and art festival that takes place in Paris, France since 1999, sponsored by Durex and Dollhouse. It's the principal source of revenue for Solidarity SIDA, which provides sexual education and disease prevention, plus provides free AIDS medicine for those who need it. LELO was excited to support part of the event, Sex & the City, which is meant to change visitors ideas about sex, safe sex and HIV+ people.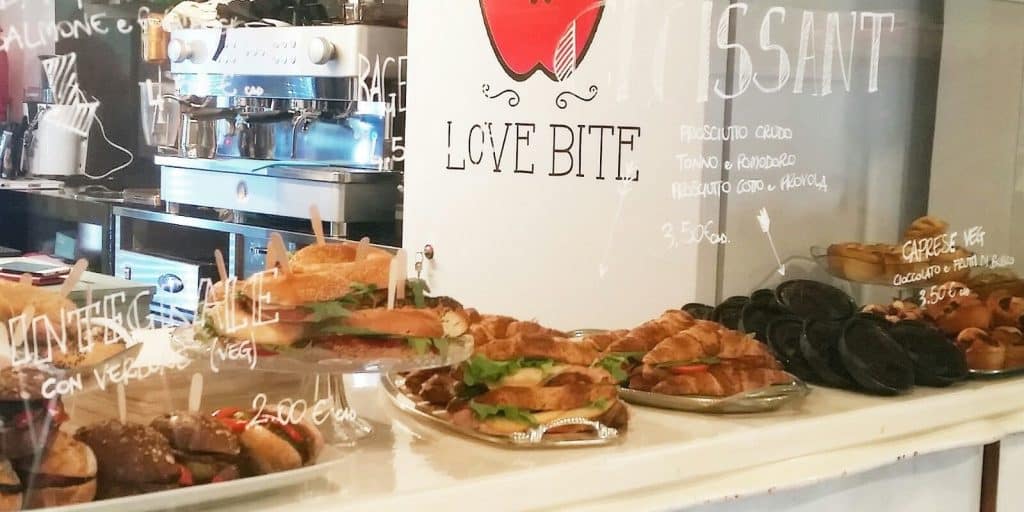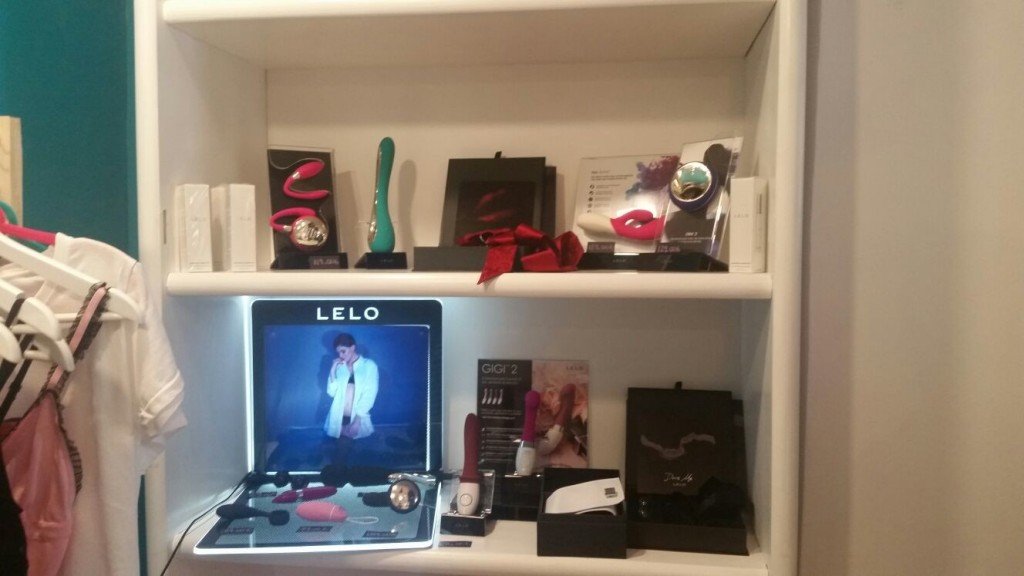 "Love Bite" erotic cafe is a monthly event in Cagliari, Italy, that mixes gastronomical experience with some erotic shopping, making it possible to come  for a cup of coffee or tea and at the same time purchase some intimate lifestyle items, and July was focused on LELO.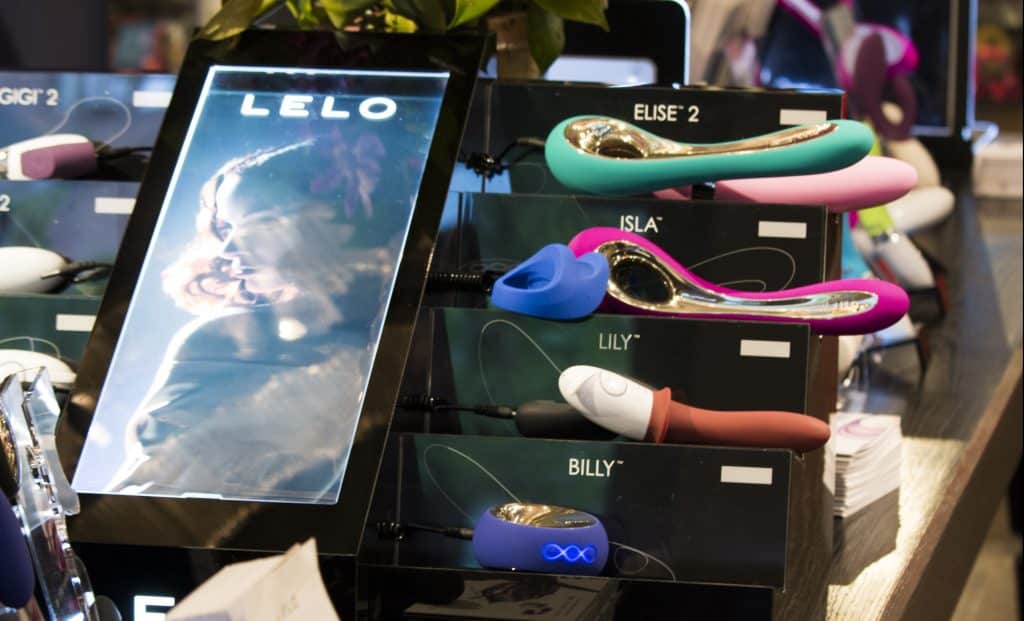 The "Discover the Colors of Love" event took place in Manhattan, attracting a stunning array of LELO fans, sex experts, bloggers and celebrities alike. Celebrity attendees included the Millionaire Matchmaker Patti Stanger, Real Housewives of New York star, author and Emmy winning producer Carole Radziwill as well as cast-mates Ramona Singer and Aviva Drescher. LELO was pleased to also welcome celebrity couple, of Starship Troopers fame and the star of the recent LELO movie Beyond the Wave, Casper Van Dien and his wife Catherine Oxenberg, star of Dynasty.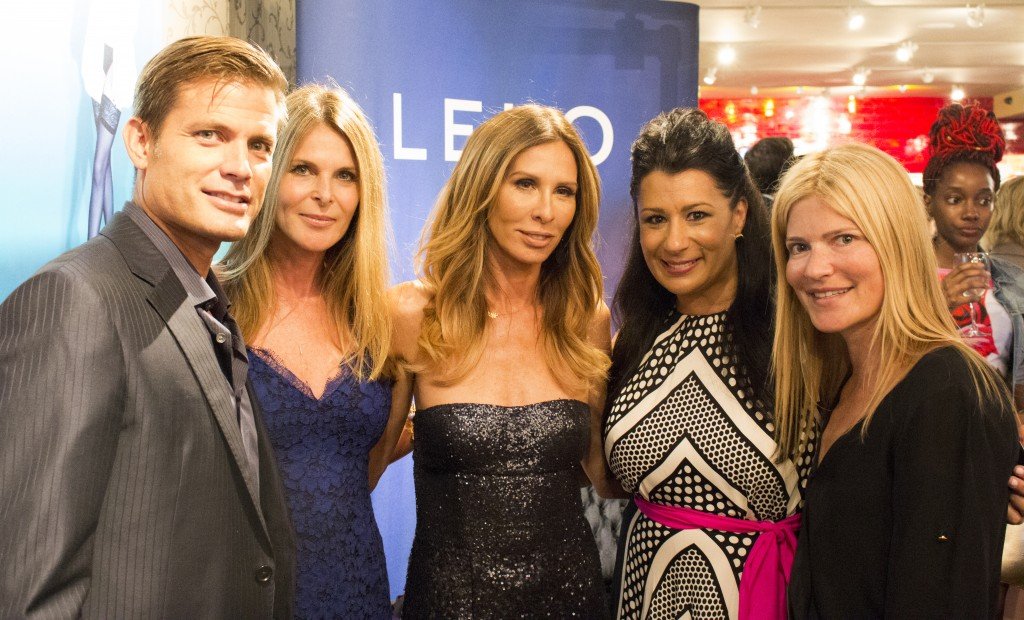 Of course, it wouldn't be a LELO sex toy event without the presences of sex educators and pleasure enthusiasts; LELO was pleased to have in attendance Kate McCombs, Dr. Steven Snyder of the Huffington Post, Dr. Zhana, and Cindy Gallop of Make Love Not Porn. In addition, counted among the guests were several journalists and freelance writers for online and print publications such as Shape, Cosmo, Tom's Guide, Maxim, Marie Claire, Bustle and Penthouse.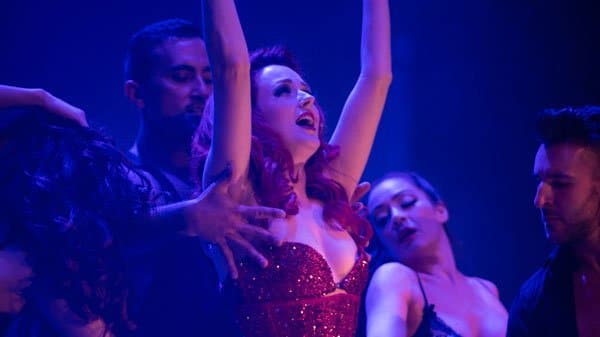 On 16th and 30th of July Miss Polly Rae performed her hit show "Between the Sheets," a deliciously decadent display of burlesque in London, UK.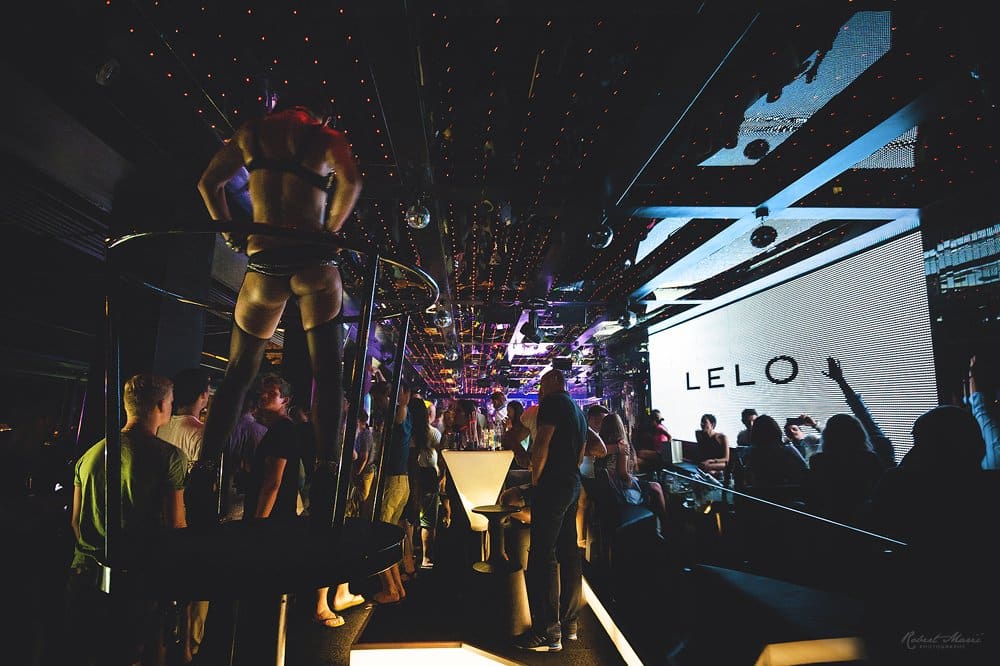 Croatia's Saint and Sinner nightclub has been working with Playboy for 7 years already, at the July 18th event LELO had the distinct pleasure of joining in the party with a dedicated corner with testers, flyers and was giving some gift bags for VIP guests.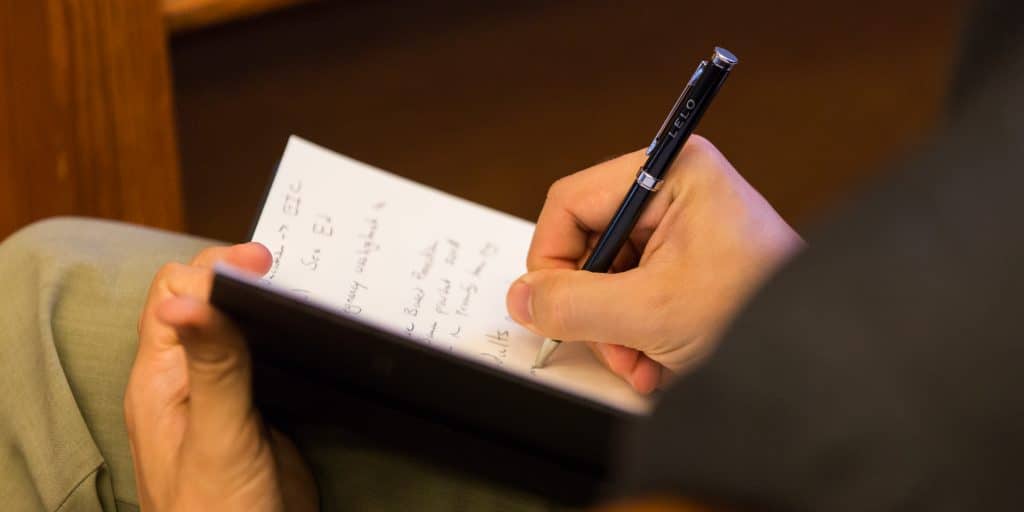 Collaborating with LELO, Amorelie ran a 4-day raffle competition on Facebook and offered a brand new LELO HUGO™ to 3 lucky winners!
World Sexual Health Day North America USA offered great learning about sexual health and well-being  for all attendees, senior experts and a global audience alike. The audience was welcomed by Dr. Sara Nasserzadeh who opened the event and gave an overview of the history of the World Sexual Health Day and introduced the theme for this year's event "sexual justice for a fairer society".
Directed by Alession Maria Federici, "Tutte lo vogliono" is starring Vanessa Incontrada and Enrico Brignano, who are well-known in Italy. The film is a romantic comedy that also features the LELO GIGI™ 2! 
LELO was pleased to support the Shameless Book Club  this month in the form of a giveaway. Centered on reading 'smut' and romance, the club held their contest during the month of September for a lucky winner to receive an INA™ Wave, which they described as 'the Robert Redford of sex toys.'
LELO proudly announce the world's first scented sex toy LELO LILY™ 2 on Sept. 24th! The new product has already garnered much attention, and has been covered by Mashable ,  Uproxx and Bustle. The exciting new product also inspired a very sensuously delightful video by Vextape, and a piece by Vproud, wherein real women discuss LILY™ 2 as well as what pleasure smells like to them.
LELO happily sponsored Jenny Block's American book tour. Jenny Block is a lifestyle, travel, and arts writer and the author of Open: Love, Sex, and Life in an Open Marriage. She is also a regular contributor at HuffingtonPost.com, FoxNews.com, Curve Magazine, and Edge Media Network. Her new book is called O Wow: Discovering Your Ultimate Orgasm is ongoing.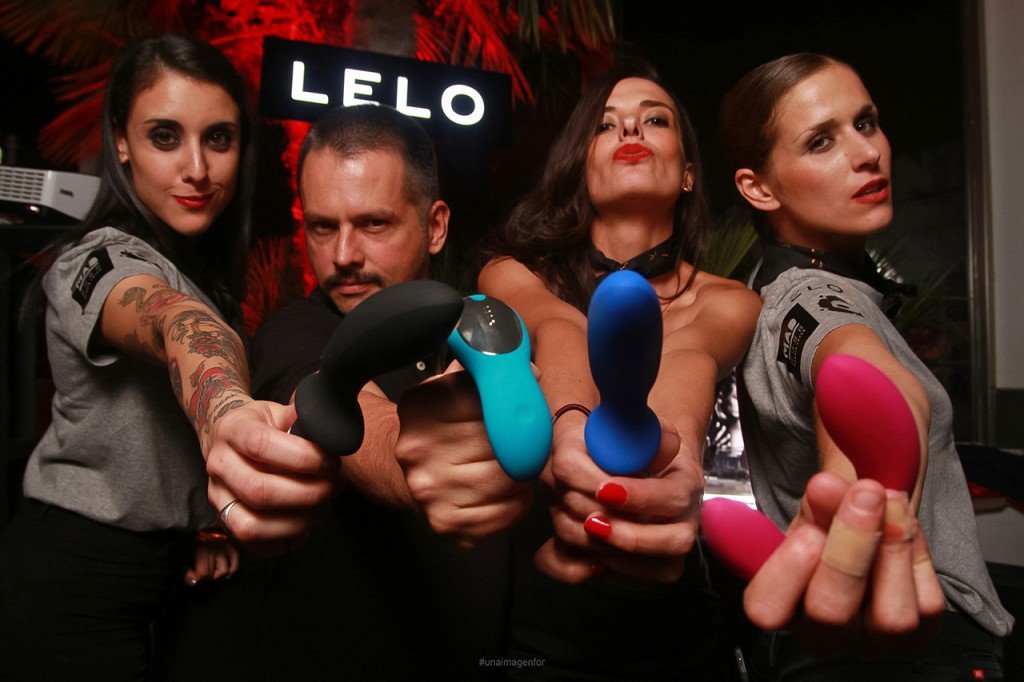 This rooftop party held at THE ROOF terrace of Hotel ME in Madrid to celebrate 5th anniversary of fashion látex brand MADRubb. Attendees included journalists from ESQUIRE, CUORE, FORBES, L'OFFICIEL, brand representatives from Christian Louboutin and Jeffrey Campbell, and famous Spanish bloggers, all of of whom took home a LELO giftbag. 
Dr. Ian Kerner, licensed psychotherapist and nationally recognized sexuality counselor,  hosted an intimate workshop with seasoned therapists to discuss sex therapy with LGBTQ patients. LELO donated notebooks, pens and a small gift bag for each participant.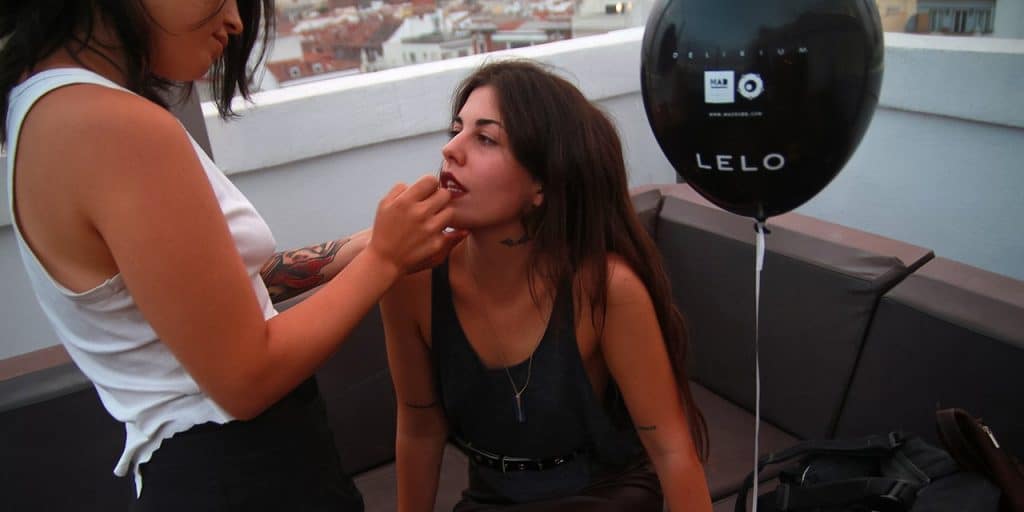 LELO was proud to donate raffle prizes and gift bags for th "Careers in Sexuality" conference, which is for the premiere sexology MSW/MD/PhyD/PhD program within the US. Launched in 2008, it is entirely run by students and has grown to include over 150 students this year. Students commute from NYC, Boston, LA, Chicago, Atlanta just to complete their degree.
The "Adult Trick or Treat" Halloween party was held in an Adam and Eve store, and featured product demos and educational fun presentations on sexuality. There were also games, raffles, prizes, refreshments, contests and more, which LELO happily supplied prizes for.
With over 4000 entrants last year, blogger Epiphora is celebrating 7 years of blogging in a big way, so LELO donated a MONA™ 2 , SIRI™ 2, LOKI™ and HUGO™ as prizes for lucky participants!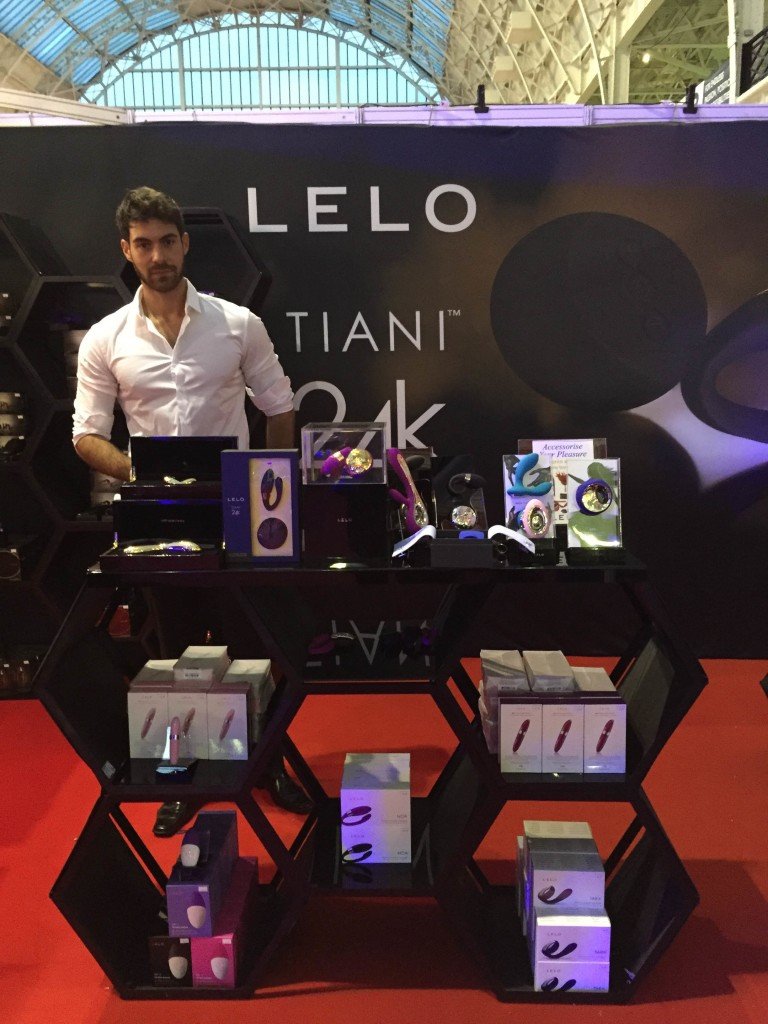 LELO was pleased to attend Sexpo UK to meet with fans as well as launch our latest couples' massager, TIANI™ 24k. LELO handed out over 500 bags to attendees and hosted an Instagram competition at LELO stand. 
We were very honored to be a sponsor for the Annual Fundraising Party of Miscarriage Association event held by Miscarriage Association UK, where attendees of the charity event could bid on a LILY™ 2 during the silent auction.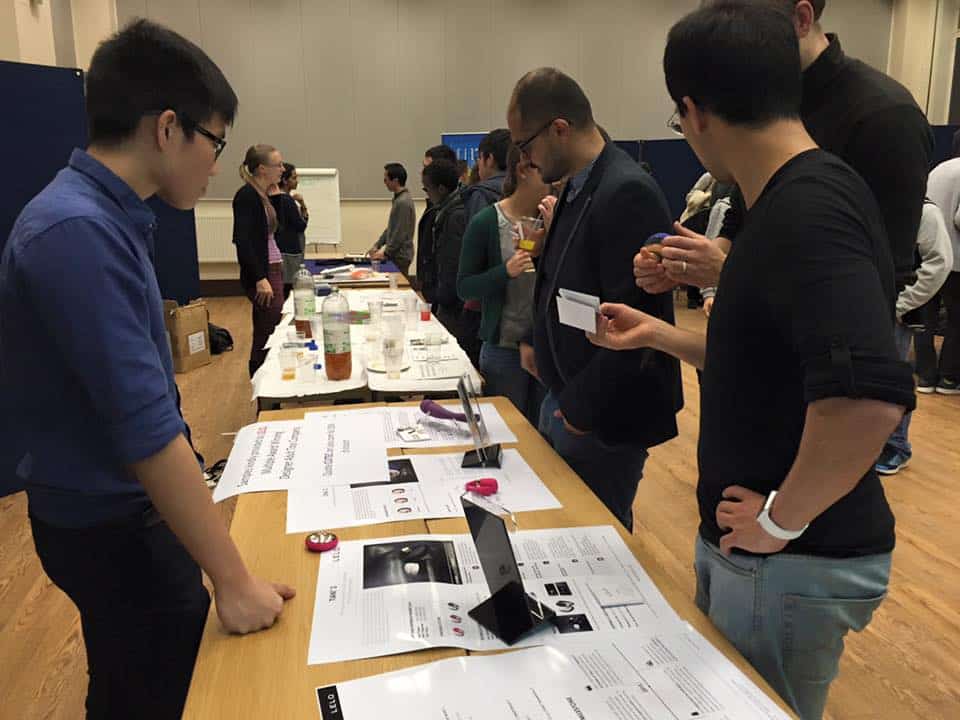 A Smart Wand™, ORA™2 and TIANI™ 3 were donated for demonstrations in the Lifestyle section of the Annual Geek Meet of Cambridge University Technology and Enterprise Club (CUTEC) and attendees were given a special coupon code at the event.
We are excited to begin our relationship as the exclusive adult product brand working with Dr. Zhana, noted sex and relationships expert. She made the announcement via Periscope, which you can check out here.
The LGBTQIA community event "Falling In Love With Me" was created to provide support systems and resources to students of color. The event had interactive games, giveaways and a raffle, for which LELO provided 2 prizes.
LELO provided notebooks and pens as well as 2 raffle bags containing LOKI™ and BRUNO™ for the Movember workshop at The Velvet Lily. Guests learned about prostate massagers as well as how prostate massage can be important for prostate health.
Noted sex blogger and sex toy reviewer Mr. Racy held a December giveaway sponsored by LELO wherein one lucky reader won a LOKI™ Wave.
The Mystery Box Show is sex-positive storytelling series that features real people telling true, personal, and unscripted stories on the themes of sex and sexuality. Based in Portland, OR, they have featured noted authors of memoirs and erotica, nationally touring comedians, an editor from Playboy TV, a sex toy expert, members from the kink community, students, and professionals from all walks of life. LELO is proud to support them with gift bags for performers as well as raffle prizes.
We are proud to announce that LELO will be sponsoring Sex Out Loud  (on the Variety Channel of the VoiceAmerica Talk Radio Network) which is hosted by award-winning author, speaker, sex educator and filmmaker Tristan Taormino as she explores the world of sexuality from every angle on her radio show  Tristan will interview leading authors, educators, artists and icons and give you an uncensored, inside look at alternative sexual practices and communities.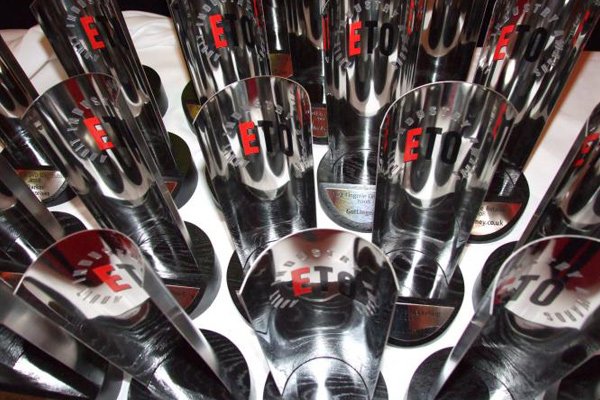 We have, over the course of our history, received various accolades for our product designs, and we are proud again to receive recognition at the ETO Awards, one of Europe's most prestigious adult award ceremonies. The ETO Awards are a unique trade event in the industry because the awards are voted on by retailers, meaning that it is the people who are dealing with the products and customers firsthand who decide the winners. This year, LELO is receiving its 9th ETO Award, taking the title of Best Luxury Brand 2015. We'd like to thank all of our fans for the recognition, and hope they continue to enjoy our products as we explore new innovations.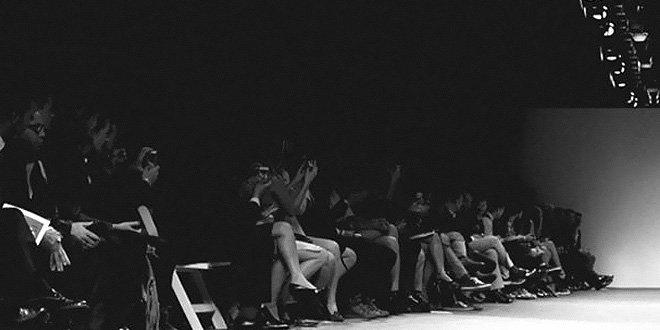 We are proud to announce that LELO will be sponsoring the annual Jeffrey Fashion Cares charity event, taking place on April 6th in New York. Jeffrey Fashion Cares is one of the biggest fashion lifestyle charity events in New York City. Established in 2002 by Jeffrey Kalinsky, a fashion and retail pioneer, the event has raised over $5 million for respected charity organizations supporting LGBT civil rights, HIV prevention & research, and education for LGBT youth.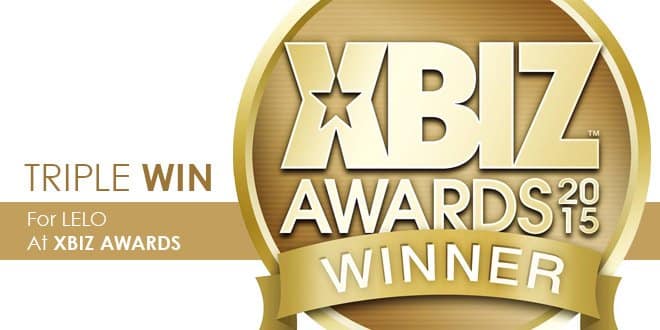 Well, what a way to start 2015! We at LELO are all very proud and excited by the honors we have received at both the annual XBIZ Awards as well as at the inaugural Sexual Health Expo (SHE) Awards, both held in Los Angeles, California, last week. 2015 was our most successful year at the XBIZ Awards, as LELO picked up more prizes than any other brand and won in three major categories: Luxury Toy/Line of the Year, Sex Toy of the Year – Powered, and the most prestigious Pleasure Products Company of the Year.