This article was scientifically fact-checked by Human Sexuality expert Dr. Laurie Mintz.
Unfortunately, millions and millions of people worldwide are embarrassed, ashamed, or uneducated about the simple pleasures in life… i.e. masturbation, sex, foreplay, sexual kinks, and fetishes. 
But really, life's too short not to enjoy, embrace, and take full advantage of one's sexuality. A world full of orgasms and self-love is a whole lot better and sexier than a world without it!
Which is why I've compiled a little go-to cheat sheet for those who are looking for their very first adult sex toy (and those who feel like they might like to try something new). 
Welcome to the magnificent world of adult sex toys. Believe us, your life will never be the same, regardless of which toy you choose!
But first, think about what kind of stimulation you'd like? Clitoral? G-spot? Prostate? Anal? Are you looking for a toy that's for solo use or to use with a partner? If you're unsure, let us introduce you to the different kinds of fabulous adult sex toys…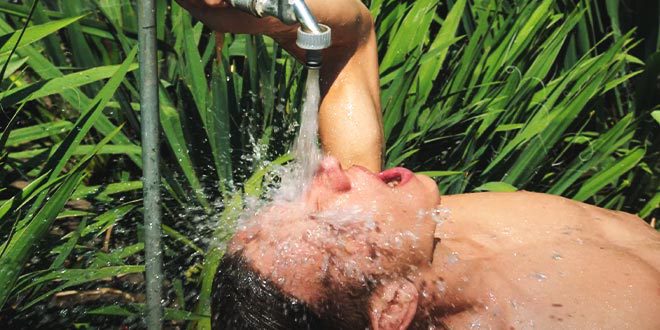 Pleasure Spots and Adult Sex Toys for Women
1. All About the Clitoris
Fun fact: Did you know that the word 'clitoris' comes from the Greek word 'keitoris' and means 'little hill'? 
What is the clitoris? It's a large internal and external organ. The parts that show on the outside are the glans (a pea-sized structure at the top of a woman's vulva) and the hood that covers it. These are the part that we can see and touch. The clitoris is much larger however, and internally, there are two root-like structures that cannot be seen (the legs and bulbs). Together, this makes up the clitoris.
The clitoris is extremely sensitive, rich in nerve-endings, and thus is often the culprit when it comes to women achieving their very best orgasms. Many women find that they can reach climax a lot easier via the clitoris as opposed to any kind of penetration.
Q: Which Clitoral Vibrator Should I Buy?
There are several magical clitoral stimulators that can enhance your clitoral orgasms. The LELO SONA 2 is an award-winning adult sex toy for women that not only stimulates the outside of the clitoris, but also the inside. In this way, women have reported experiencing life-changing orgasms with this nifty little toy (and I personally can vouch for this!). If you're a fan of edging or a longer climax, SILA uses the same SenSonic technology as SONA with some added softer settings and a larger mouth.
Another favourite is the ORA 3, which is an oral sex simulator. This toy has a small nub that moves according to your style and speed while stimulating the clitoris to mimic that of oral sex. An absolute treasure for those who love a bit of tongue action down there.
2. All About the G-Spot
Now that you know all about the magical clitoris, let's go a bit deeper… to the g-spot. 
What is the g-spot? The g-spot is not a spot at all, but actually a part of the clitoral network, and can be found through the front wall of the vagina, about an inch or so on the upper vaginal wall. It feels almost bumpy or raised, especially when sexually aroused, and experiment with your finger(s), you'll definitely be able to find the g-spot because it feels very different from the surrounding wall. Some women report never finding this area and others report that they find it when aroused, and when once you begin to experiment with their partner's finger(s) or a sex toy. Many who have found their g-spot say it's hard to do with their own fingers.
To stimulate the g-spot, you can use the 'come hither' motion without using an in and out movement. Again, doing this yourself with your finger(s) can be tricky, so if you're flying solo, you could use a g-spot stimulator to help you out.
Q: Which G-Spot Vibrator Should I Buy?
Fancy giving the g-spot a bit of love? The GIGI 2 is an award-winning adult sex toy that has a flattened tip ideal for reaching your sweet spot. Secret? The GIGI 2 is marketed as a g-spot vibrator, but if you flip it over, you can use it as a clitoral massager too.
LELO also boasts MONA Wave, a global bestseller adult sex toy that ebbs and flows within you, just like that of a lover's fingers. Its curling action moves rhythmically according to your preferred setting. Don't believe in the power of MONA Wave? One user described it by saying: "So good, I actually have dreams about this thing".
3. The Delightful Duo: The Clitoris and the G-Spot
Since both the clitoris and the g-spot both have powerful capabilities, and whether you choose to enjoy one or both of these special spots, you'll surely be in for a pleasurable experience. 
To stimulate both areas at the same time, for what is referred to as a blended orgasm, you're going to want a toy that stimulates both! These are called Rabbit Vibrators.
Q: Which Rabbit Vibrator Should I Buy?
The SORAYA 2 is an absolute winner. A sleek and beautiful design, and a treat on your lady bits too! This rabbit-style vibrator has the ability to give you a gorgeous blended orgasm. Again, I can vouch for this rabbit vibrator, as it's yet another LELO favourite in my pleasure chest. 
You could also take a look at SORAYA Wave, another rabbit-style vibrator that's equally, if not more, tantalizing. It's got ultra-powerful vibrations for clitoris stimulation, and a pulsating tip for deeply satisfying g-spot sensation. It uses WaveMotion technology to rise and fall within you, creating the sensation of a lover's fingers.
4. All About the Magic Wand
If you ever indulged in the HBO show, Sex and the City, you'll know that the wand massager is an oldie yet a goodie. And with time, this adult sex toy has been improved upon tenfold. Today, you can enjoy more benefits from the wand than ever before. 
Why use a wand massager? You can powerfully focus on the area that is stimulated. Sore shoulders? Tight muscles? Or fancy a little intimate play? The wand massager will always be there for you.
Q: Which Wand Massager Should I Buy?
What do you get when you mix magic and smart? LELO's collection of impressive wands. There are two kinds to consider, the Smart Wand Large or the Smart Wand Medium. Both of these wands deliver powerful pleasure and can also be used to give you or your partner an all-over body massage. 
Find your perfect fit depending on your needs and desires.
Pleasure Spots and Adult Sex Toys for Men
5. All About the Penis
When it comes to the penis, the glans (head) of the penis is highly sensitive with 4,000 plus nerve endings, with the frenulum (the small strip of skin that runs from the glans to the shaft) being the most sensitive for many. 
For this reason, adult sex toys for those with a penis often stimulate those areas to heighten arousal and to help them reach climax. 
Q: Which Vibrating Penis Sleeve or Penis Ring Should I Buy?
Meet the F1S Developer's Kit, the world's first SDK-enabled male pleasure object (penis sleeve). This toy has two powerful motors that use Cruise Control and SenSonic technology to massage the penis. It contains curved internal grooves for heightened sensation, 10 performance sensors, and is a device that can be used with one hand.
What's also impressive is that, if you're an Android or iOS developer, you'll have access to the exclusive LELO SDK. This allows you to play around with different patterns and settings, creating a unique experience that feels just right for you. Even if you're not an app developer however, this the F1S Developer's Kit is easy to use… simply add lube (the more, the better) insert, and enjoy.
The Tor 2 is a penis ring that can be used during solo play or during partnered fun. It sits comfortably at the base of the penis, and has six different vibration settings. It's made of FDA-approved silicone that's super flexible, making it easy for all sizes.
The Tor 2 isn't just about increasing pleasure though. It's a device that helps one keep a stronger erection for longer by trapping the blood flow in the penis. 
For partnered fun, the thicker, vibrating area should be facing up which then gives your partner that extra bit of stimulation too. For solo fun, use it any way you wish! 
6. All About the Prostate and the Perineum 
The prostate (or 'p-spot) is a walnut-sized gland that can be found between the bladder and the penis, just in front of the rectum. Many men feel intimidated when it comes to 'butt stuff' but once you experience an orgasm via the prostate, the chances of you changing your tune are high. 
How does the prostate contribute towards an amazing climax? Well, when you're aroused, it swells, making it easier to locate. And once stimulated, an orgasm similar to a penile orgasm can be reached, except some say it is way more intense, causing pleasurable sensations throughout the body.
And lastly, the perineum (also known as the 'taint')! is a small area of skin between the genitals and the anus. It's full of nerve endings, making it really sensitive.
Everyone has one, so technically this isn't only a pleasure spot for men, but we're going to introduce you to a toy for him that hits this spot beautifully. 
Q: Which Prostate Massager Should I Buy?
Fancy giving your p-spot some love? The LOKI Wave is the world's first vibrating prostate massager that moves back and forth, stimulating the area in a 'come hither' motion. And because the perineum in men is found above the prostate, the LOKI Wave has two massagers, one used for internal use and the other, external. In this way, you're getting prostate and perineum stimulation at the same time. Basically, it's double the pleasure in one device.
Another winner that stimulates the p-spot and the perineum, is Hugo. This bad boy is remote-controlled, which means hands-free fun, or allowing your partner to take the reins. 
It comes with two motors in the base and the tip, and is medium-sized which makes it perfect for whatever level of adventure you're after. Added bonus? You can use this adult sex toy during coupled play too!
Now that you know all about the different genital pleasure zones, you can find the perfect adult sex toy to tease and please. Heck, why not try them all?
Facts checked by:
Dr. Laurie Mintz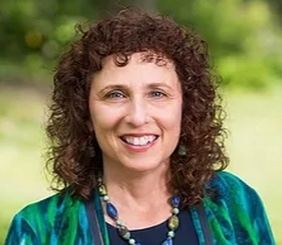 Laurie Mintz, Ph.D., is a professor at the University of Florida, teaching Human Sexuality to hundreds of students a year. She has published over 50 research articles and is a Fellow of the American Psychological Association. Dr. Mintz also has maintained a private practice for over 30 years, working with individuals and couples on general and sexual issues. She is also an author and speaker, spreading scientifically-accurate, sex-positive information to enhance sexual pleasure.