To celebrate National Orgasm Day on JULY 31st, we decided to conduct a survey with OnePoll, and ask 1,000 men and women about their sexual habits.
The results were shocking, and more than a little disheartening, with only a minority of respondents reporting that their sex life was satisfactory!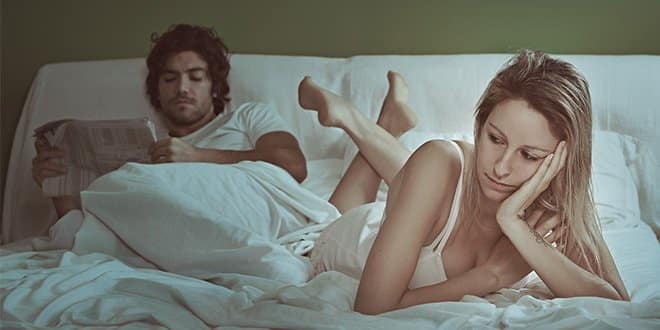 When asked to describe their 'sex life', 26 per cent said it was 'very good' while only 10 per cent revealed that it was 'adventurous.' (Just 3 per cent said their sex lives were 'out of this world' – with the hot spot for that being the East Midlands, where the figure rose to 8 per cent). Those aged 25-34 are the happiest with their love lives, with 38 per cent saying they enjoyed 'very good' sex, compared with just 18 per cent of over 55s.
But it's not all good news. Overall, 16 per cent said their erotic activities were 'non existent', 26 per cent 'could be better', 8 per cent 'underwhelming', 5 per cent 'boring', and 21 per cent 'room for improvement. Combined, that's a whopping 76 per cent of respondents who are less than impressed with the standards of their steamy encounters.
Time may be an important factor when it comes to keeping the spark alive, as half of those unmarried but currently in a relationship said they had a very good sex life, compared with just 28 per cent of their counterparts who had made the trip down the aisle. Meanwhile more men complained that sex was 'boring' or 'could be better' when compared to women ―35 per cent of gents compared with 27 per cent of ladies
Stress appears to be the biggest factor in the nation's carnal woes, with a substantial 27 per cent complaining that it 'distracts' them from sex. Taking mobile phones into the boudoir also represents an instant mood-killer.
Adding to all that anxiety are concerns that a condom might rupture during sex―something that's happened to more than a third of the population. Half of those say they've had a condom tear up to SIX times during intercourse. Remarkably, a small percentage of the population―2.2 per cent―had even experienced a condom breaking on more than eleven occasions.
Given these disheartening findings, there is no better time to look at how you and your partner can reignite the spark in your relationship, and to check out special promotions on LELO.com!