Learning how to use a vibrator when you're new to the world of sex toys can be overwhelming. There are so many different types of vibes, all made of various materials and offer multiple functions… 
Whether you're looking to get your first vibrator to enhance solo play or you want to bring in something new to partnered play, a vibrator is a good place to start when building a sex toy collection. 
So, let's dive deep into the world of vibrators and go over everything you need to know before you use a vibrator for the first time. 
How To Use a Vibrator: Your Ultimate Guide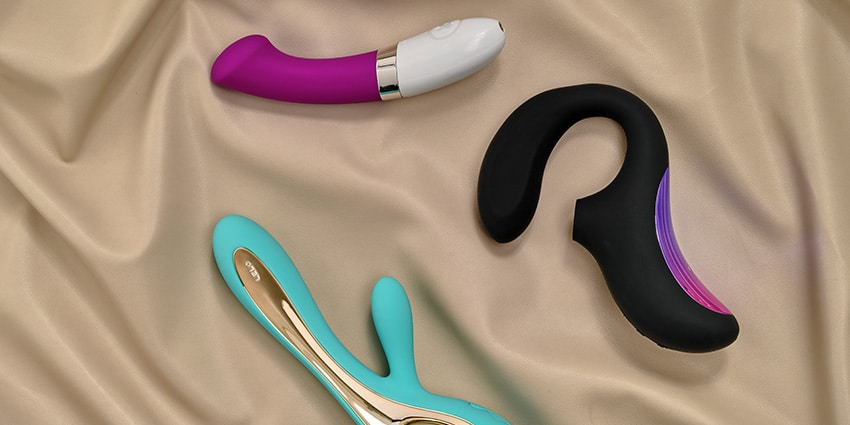 What Is a Vibrator?
A vibrator is an electric vibrating device designed for sexual stimulation during solo or partnered sex. There are many different types of vibrators, and they each can offer one or more types of stimulations:
External clitoral stimulation

Internal vaginal stimulation

Combined clitoral & vaginal stimulation

Penis stimulation

Internal & external prostate stimulation 

Anal stimulation
What Kinds of Vibrators Are There?
There are seven most popular types of vibrators for you to choose from. Definitely enough to satisfy every taste. 
Bullet Vibrator 
A bullet vibrator is one of the best options for beginners.
It's an external stimulation vibrator that's small and discreet. Usually, they're quiet and affordable. MIA 2 bullet vibe is designed to look like lipstick, making it perfect for travel or for someone who doesn't have a ton of storage for toys.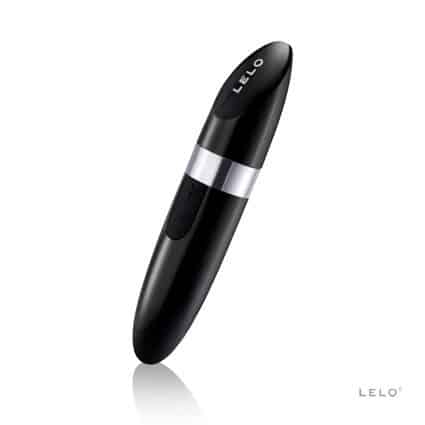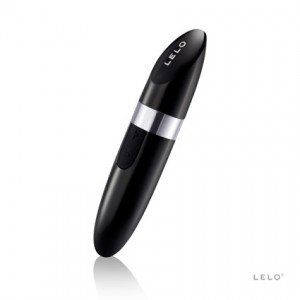 How To Use a Bullet Vibrator
Bullet vibrators are so versatile and easy to use. Add water-based lube and hold the bullet over your nipples if you enjoy nipple stimulation. Then, move to your vulva and clit, holding the vibe in your hand as you move it in circles or up and down. 
What's great about the bullet is that it's so easy to navigate. You can move it easily in whatever direction, finding just the right points for stimulation. 
Also – while the bullet is most often used as a clitoral vibrator for vulva-owners, it can be great for external prostate stimulation for penis-owners. 
Apply water-based lube and find the sensitive area between your anus and scrotum to stimulate your prostate for enhanced pleasure. Men might experience multiple orgasms when prostate stimulation is involved during sex. So it's definitely worth a go!
Rabbit Vibrator
A rabbit vibrator is a classic vibrator that became popular in the 90s when it was first mentioned in Sex and The City. Charlotte couldn't get enough of it, and we can totally understand why – rabbits are a great vibrator for easy blended orgasms.
While the name suggests that the vibrator is supposed to look like a rabbit, not all of them do. Toys like SORAYA Wave and INA Wave 2 have two modern design sleeves – one internal for G-spot stimulation and one external for clitoral stimulation – but they still maintain the classic rabbit vibrator shape.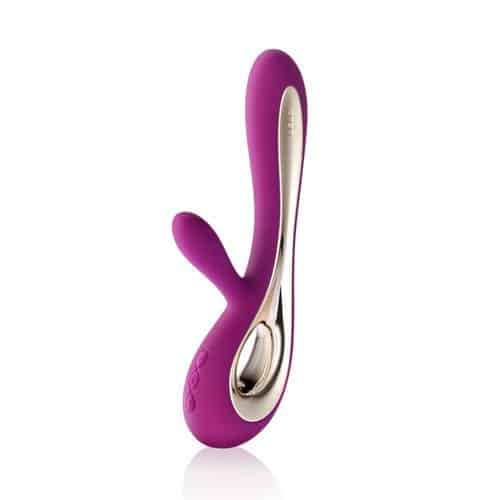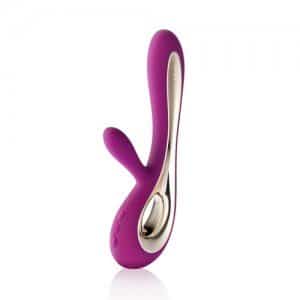 How To Use a Rabbit Vibrator
First, ensure that you're relaxed and have water-based lube on hand. Get aroused before you insert the rabbit to make sure you feel comfortable. 
Rabbits usually come with tons of different stimulation options – you might have vibe intensities and patterns, motions and thrusting, rotating heads, and other little tricks. Start at the lowest setting and increase it as you explore. 
It might take a while to find the perfect combination of the settings, so be patient. Also, if the rabbit ears feel too intense over your clit, place a blanket or other material over your clit to help soften the sensations. 
Dual Vibrators
Dual vibrators are the type of toys that offer dual stimulation. They're similar to rabbit vibrators as they can have external clitoral and internal G-spot stimulation like ENIGMA or TIANI 3. However, their stimulation is more targeted due to their unique shapes. 
You can also find vibes that offer vaginal and anal, or vaginal, anal, and clitoral stimulation all at once. Dual vibrators are very versatile and perfect for solo and partnered play.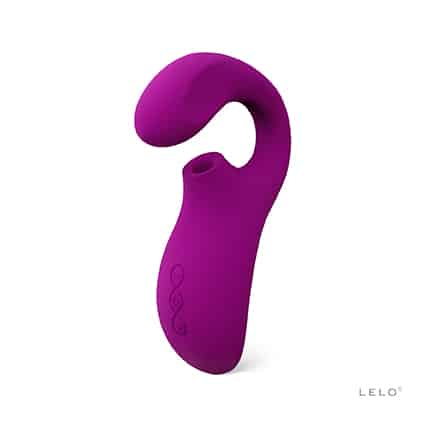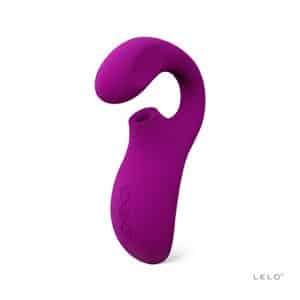 How To Use a Dual Vibrator
The process is quite straightforward if you're using the dual vibrator solo. When you're ready, apply water-based lube and insert the toy. Find the perfect placement where it hits the clit and the G-spot, and then turn on the vibe to the setting you like most. 
Now, if you're choosing a dual couple's massager, the process is similar – apply lube and insert the toy as part of foreplay or just before the penetration. 
If you want to make it spicier, allow your partner to control the remote so that they set the intensity of the vibration and the pattern to always keep you guessing. 
Wand Vibrator
Another classic vibrator is the wand. They used to be known as neck massagers until people discovered that the intense vibrations feel better on their clit than on their backs. 
The shape is usually a wand with a bulb on the end that vibrates. It's comfortable to hold and can offer very intense external clitoral stimulation.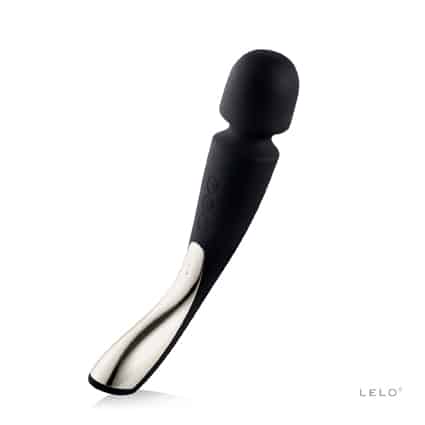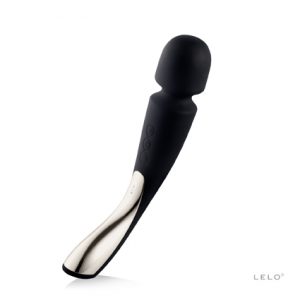 How To Use a Wand Vibrator
Wand vibrators are usually pretty powerful, making them great for quick orgasms and exploring different erogenous zones. 
Turn on the wand vibration on the lowest setting and explore – see how it feels when you hold it against your neck, nipples, and lower belly. 
Before getting to your clit and vulva, apply a generous amount of water-based lube. Start by drawing circles around the most sensitive area and slowly move inwards. 
If you notice that the vibe of the wand vibrator is too strong, even on the lowest setting, don't worry! You can use the vibrator over your panties or even an extra layer of material just as effectively. 
G-Spot Vibrator
A G-spot vibrator is a wand-shaped vibrator designed to stimulate the G-spot internally. It's usually small, with an accentuated end for precise targeting like GIGI 2.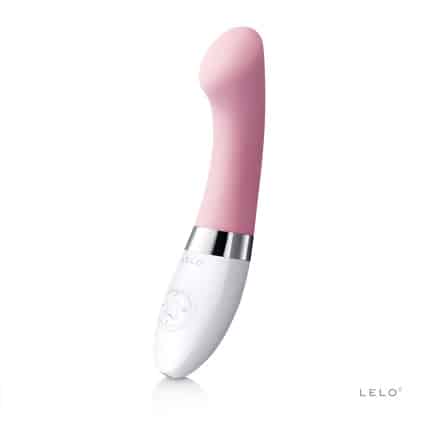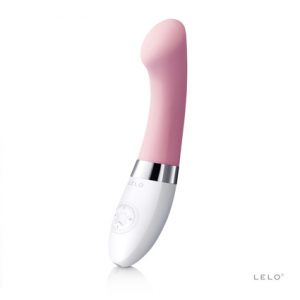 How To Use a G-Spot Vibrator 
As with all internal vibrators – don't rush into it! Make sure you're turned on and ready. Apply a generous amount of water-based lube to your massager, set the vibe to the lowest setting, and then slide the toy inside. 
Play around with different intensities and patterns to find the one you like the most. And also, experiment with thrusting the vibrator, rotating it, and applying the pressure to different spots to find just the right type of stimulation. 
Add external clitoral stimulation to intensify the pleasure. Blended orgasms for the win!
Also, while the G-spot vibrator is designed for G-spot stimulation, it doesn't mean you can't use it otherwise. Due to the precise ending, G-spot vibes are perfect for clitoral stimulation, so play around to see what feels the best. 
Prostate Massager
A prostate massager is designed for internal and external prostate stimulation. It can have dual sleeves, from which one is insertable for internal stimuli, and another is fitted for external stimulation like LOKI Wave and HUGO.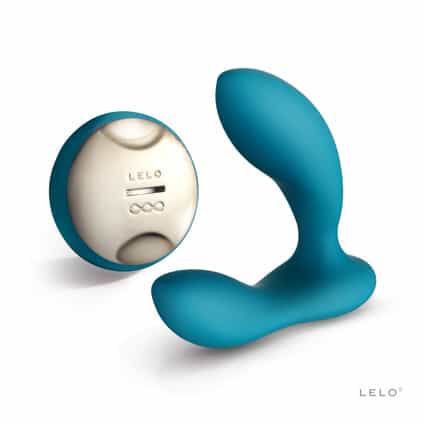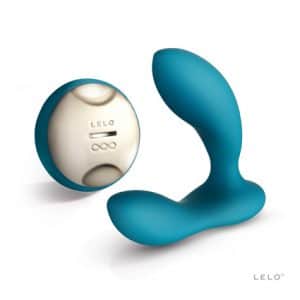 How To Use a Prostate Massager
Before using a prostate massager, ensure you're relaxed and have plenty of lube on hand. Insert the toy inside your anus, adjusting and pausing as needed. Once the toy is comfortably inside, turn it on and choose your favorite vibe setting. 
For the most intense orgasms, combine prostate stimulation with penis stimulation. 
Vibrating Cock Ring
Lastly, vibrating cock rings are another type of vibrator for penis-owners. Usually, they're made of silicone and have a vibrating head, like TOR 2.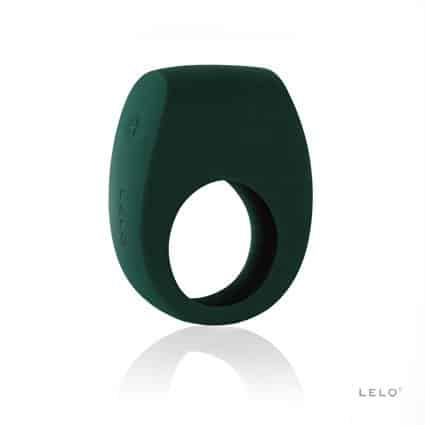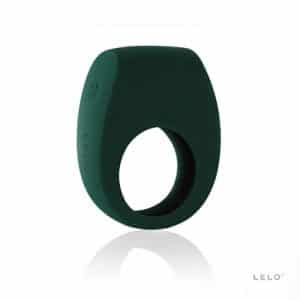 How To Use a Vibrating Cock Ring
Using a vibrating cock ring is fairly easy. Slide it on a semi-flaccid penis and fit it at the very base of your cock, just above the balls. 
Keep the vibrating head up if you're having partnered sex and want the vibe to stimulate your partner's clitoris. Or, turn it upside down and allow the vibrations to stimulate your scrotum. 
Some vibrating cock rings have a longer vibrating head that allows you to fit it in a way that reaches the area between the scrotum and anus for external prostate stimulation. 
How To Use a Vibrator for Solo Play
We have some additional tips and tricks to make your experience using a vibrator the best it can be!
Charge Your Vibe Beforehand
Getting interrupted during your playtime is not something you want, right? So, to ensure that things run smoothly and you get plenty of time with your favorite vibrator, charge it before you use it. 
Depending on the brand, it might take around 2 hours to charge the toy fully. And usually, that gets you between 2-4 hours of playtime. Plenty of time for multiple orgasms. 
Get Turned On
Everyone loves a quicky – there is no doubt about it! However, if you have a date with your vibrator, especially if it's your first time using it, you might want to spend some time beforehand getting turned on. 
The sensations will be much more pleasurable, and playing around with the toy will be easier if you're aroused. So, seduce yourself. You can watch ethical porn if you're a visual person or read erotica if you prefer to read. Audio erotica is also a great option. 
Start slowly, explore your body with your fingertips, avoiding the vulva and the clit until you can't hold yourself back anymore. Now, it's time for your vibrator to do its job!
Find the Perfect Position
While laying down on your back with legs spread is the most stereotypical masturbation position, it's definitely not the only one. 
To get the most out of your vibrator, experiment with different positions to see which allows for the most pleasurable experience, especially if you're using a penetrative toy like a rabbit or a G-spot massager. 
Different positions will offer different angles, just like when you have penetrative sex with a penis-owner. Even a slight change, like pulling your legs to your chest while you thrust the toy inside and out, can make a huge difference.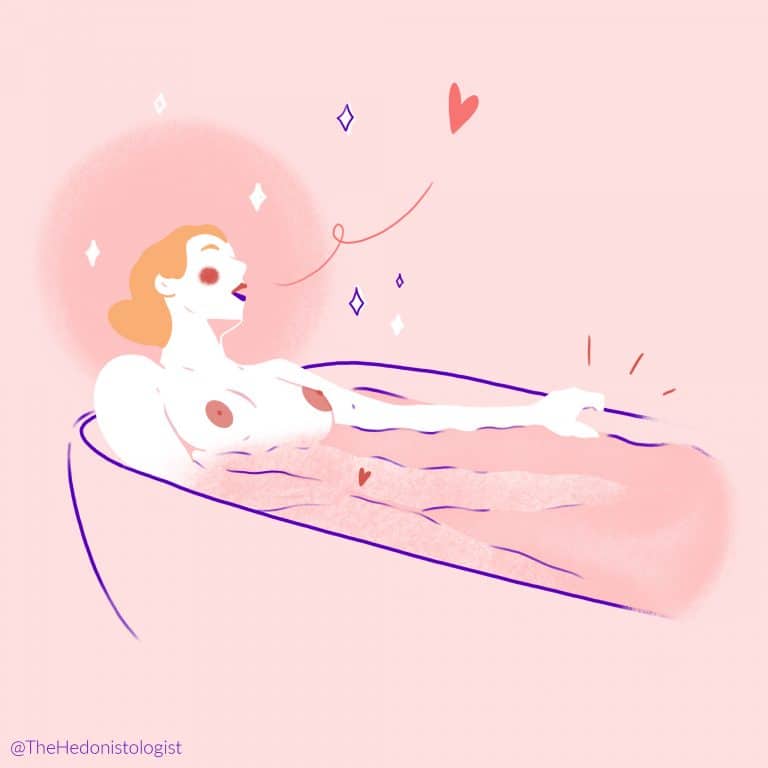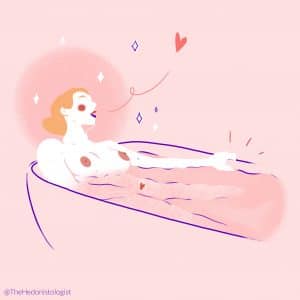 Here are a few position ideas worth a try:
On your knees:

kneel while you keep your vibrator inside. Just like with Cowgirl, this position offers a deep penetration angle which makes it feel amazing. 

On your belly:

if you're using a bullet vibrator for external clit stimulation, lay down on your belly with one leg bent at the knee. Keep the hand with the bullet pressed over your clit and use your hips to grind against the toy. 

Pillow under hips:

place a pillow under your hips to tilt them in the air. This works wonderfully for hitting all the right spots with a penetrative vibrator. 
Use It Over Underwear
If the vibrations are too strong, use your vibrator over your panties. It softens the sensations and can add extra friction from the cotton or the lace of your underwear. 
Also, if your partner is watching you play with your vibrator, seeing you soak your panties can be a turn-on!
Bring the Lube
Here at LELO, we believe that there is never enough lube. So when playing with your vibrator, always have water-based lube on hand to apply it to your body and the toy directly for the best sensations. 
Also, don't shy away from re-applying the lube mid-session if you feel like you need more!
Experiment With Different Settings
Sextech has evolved so much over the years. A simple little bullet vibrator can have ten different settings, giving you a lot of space for experimentation. 
So, try every single pattern your vibrator has, the speed and the motions. You might even want to play around with switching the vibration setting mid-way to see if that enhances the experience or not. 
Try It in Front of a Mirror
Masturbation in front of a mirror is hot. It's a great way to get to know your body and how it reacts to stimulation. If you have any reservations about how your body looks during sex, mirror work can help improve your body image and low self-esteem. And, it's also a turn-on to watch yourself get off. 
How To Use a Vibrator During Sex
Vibrators are great because they're designed to be solo and partnered sex friendly. If you want to use it with your partner, here are our tips to help ensure your partner loses their mind. 
How To Use a Vibrator on a Man
Enhance Blowjobs and Handjobs 
Want to make sure your partner has an unforgettable blowjob or handjob? Well then, a vibrating cock ring will be your new best friend. 
To add an extra layer of sensation, put the vibrating cock ring over the semi-flaccid penis before you give a BJ. Turn it so the vibrating head sits facing the scrotum. Start it with the lowest setting and increase it as you go.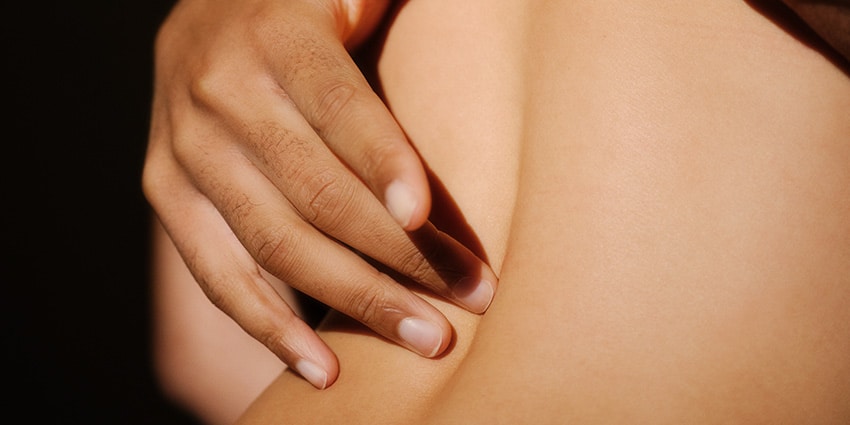 Erotic Massage
Using a vibrator to compliment a happy ending or a lingam massage is a great way to use a vibrator on a man. You can utilize the prostate massager for internal prostate stimulation or use a vibrating cock ring. 
If you have a bullet or a wand massager, you can utilize them to enhance the sensations over your partner's body during the erotic massage. 
Place the vibe against their neck, back, and chest, showing their nipples a little extra attention if they enjoy nipple stimulation. The lower stomach and inner thighs are other sensitive areas you might want to explore with a vibrator. 
Prostate Massage
Use a prostate massager to give your partner mind-blowing orgasms. Depending on the toy, insert it inside their anus for internal stimulation and use your fingers to massage the spot behind their scrotum. 
If the toy stimulates that area, you can focus all of your attention on their penis, stimulating it with your mouth, your hands, or both.
How To Use a Vibrator on a Woman
Enhance Oral Sex
Some vulva-owners enjoy receiving internal vaginal stimulation during oral sex. If you usually use your fingers on your partner during oral, you might want to opt for a G-spot massager to provide extra stimulation. 
Another way to spice up oral sex is to alternate between your mouth and the vibrating toy. The softer stimulation from your tongue and lips, mixed with a stronger vibe from the vibrator, might be extremely pleasurable for your partner. 
Mutual Masturbation
Why not try having sex together without touching? Watching your partner pleasure themselves with a vibrator can be very arousing. It also lets you see how they like to be pleasured without words. 
If your partner feels vulnerable being watched while they play with themselves in front of you, use a blindfold to help them create a more relaxing environment. 
You can even go as far as telling each other what to do, which settings to use, and where to use the toy, depending on your preferences and how comfortable you are with communication. 
Edging
Edging is a technique when you bring yourself close to an orgasm but don't let yourself finish. Over and over and over again… It builds up sexual tension and can be a great way to enhance your partner's orgasms during sex.
With a vibrator, it will be much easier to bring your partner close to the 'edge' but not allow them to orgasm. Experiment with this technique to see if this is something your partner is interested in. 
Things To Look Out for When Buying a Toy
Not all vibrators on the market are made equally. Here are some of the things you want to look out for when buying your first vibe: 
Materials
Always choose a vibrator labeled as body-safe and made from a non-porous material. 
Porous materials like jelly latex, jelly rubber, polyvinyl chloride (PVC), thermoplastic rubber (TPR), and thermoplastic elastomer (TPE) are not body-safe. They might carry bacteria as it's almost impossible to clean these materials fully. 
Non-porous materials include:
Silicone

ABS plastic

Stainless steel
Battery Operated vs. Rechargeable 
You'll notice that some vibrators are battery-operated, and some have rechargeable motors. Most often, more affordable options on the market will be battery-operated, but you can also find an affordable rechargeable vibe. 
The difference between the two depends on the vibe itself, but most often, battery-operated vibrators tend to have a more buzzy vibe, and rechargeable vibes are more rumbly. 
With a buzzy vibe, you might start to feel numb after a while, which is a sensation some people tend to avoid. The rumbly vibe tends to feel deeper and more intense. 
Vibration Modes
Some vibrators have just one or two patterns, and some offer up to 10 and more. Of course, more vibrating settings and patterns have their benefits – you'll surely find a vibe that fits your taste just right. And it allows for more experimentation down the line as you get used to your toy and explore different things.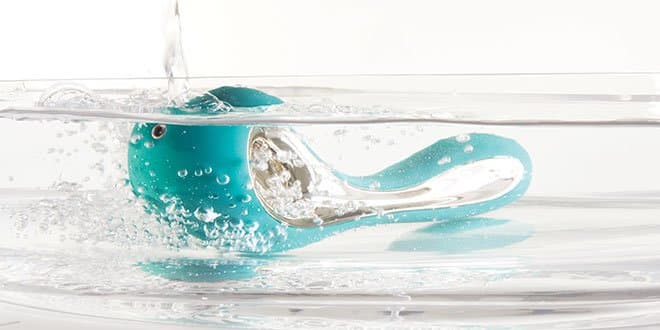 Waterproof vs. Water-Resistant
If you are using your vibrator in a bath, a shower, or a pool (whatever floats your boat!), you need to consider whether it's waterproof. 
A waterproof vibrator means you can submerge it into the water and use it freely, while water-resistant means that you can only put the vibe underwater for cleaning purposes. 
While you might slide with a water-resistant vibe in the shower, as you can avoid a direct water stream, it's not recommended.
App or Remote-Controlled
Sometimes, you just want to lay down, relax and let someone else do the job for you. In that case, you might want to consider an app or remote-control vibe. 
Toys like IDA Wave are app-controlled and designed to fit the shape of your body perfectly. So, you can find a comfortable position and enjoy hands-free pleasure.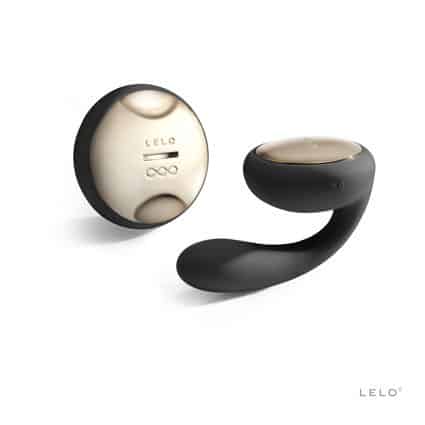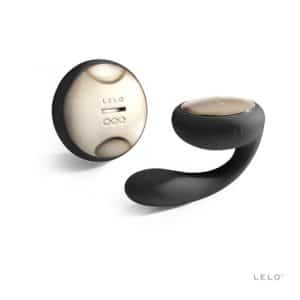 Accessories To Accompany the Vibe
For the best experience using a vibrator, you might want to consider these accessories: 
Water-Based Lube
Sex – solo or partnered – always feels better with more lubrication. Lube enhances the sensations and makes it much more pleasurable. 
If you're using a silicone toy, always opt for a water-based lube like LELO Personal Moisturizer. Silicone and oil-based lube tend not to play well with silicone toys, so it's better to stay away if you want your vibrator to serve you for many years.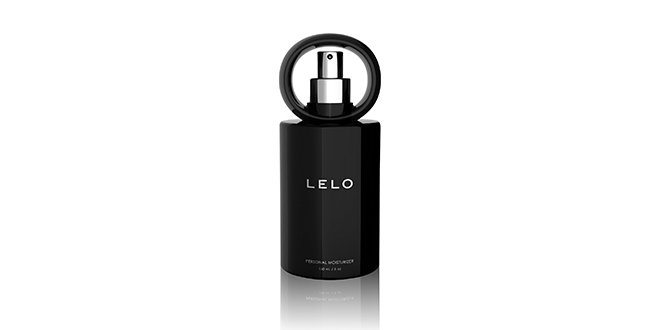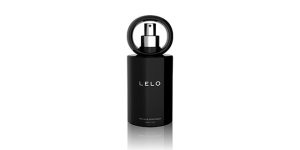 Sex Toy Cleaner 
Taking good care of your vibe is crucial to maintaining the toy and avoiding infections. So, you might want to consider investing in a sex toy cleaner designed specifically for your sex toys, like LELO Sex Toy Cleaning Spray. 
Once You're Done
Once you're done playing with your vibrator, always make sure to clean it. You can do it either with a sex toy cleaner or with some warm water and anti-bacterial soap. 
Make sure to dry it properly with a soft towel and then store your vibrator in the pouch it came in, away from other sex toys. 
Keeping it in an individual pouch helps to prevent dust and avoid direct sunlight, which can negatively affect the material of your vibe. 
Other Things To Remember
Let's go over a few safety precautions you want to know when using a vibrator: 
Always charge your vibrator before first use, according to the manufacturer's instructions. 

If switching between anal and vaginal penetration, wear a condom over the vibrator to stop the bacteria from spreading and minimize the risk of infection.

If you're sharing a vibrator with a partner, also consider using a condom when you switch to prevent the spread of infection. 

Avoid using a vibrator if it has a weird odor or there are visible changes in the appearance of the material. 

It's not supposed to be painful! If you experience discomfort, stop and make adjustments. Add more lube, and switch positions or penetration angles. And maybe, get a different kind of vibrator that works for you.