We're lucky enough to live in a time when sex toys are rife! Every day, sex toy companies are working hard with designers, sexual wellness experts, and other professionals to outbeat themselves and their competition, only to bring you even more pleasure! Well, not just you… you and your partner!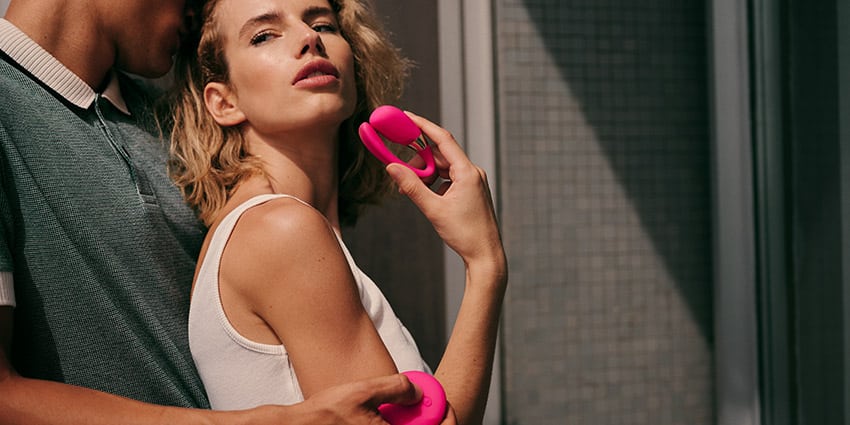 You see, while there are a plethora of sex toys for solo players, there are too an abundance of delicious and fun sex toys for couples. And adding one into your bedroom antics is a sure-fire way to experience all kinds of heightened bliss and orgasmic sensations. 
So, whether you're a beginner or an advanced player, here's our little guide to fun sex toys for couples. Get acquainted… your sweet spots will thank you later! 
Different Types of Sex Toys for Couples
We know that pleasure is subjective. What might feel fantastic for one may not float another's boat. And that's why there are various types of sex toys for couples to choose from. 
Sure, couples play is all about finding that blissful sensation and riding it out until you're sufficiently satisfied. But it's also about being open enough to trying new toys that may make your partnered fun even more decadent. 
With that, let's take a brief walk through the different sex toys for couples. Who knows, you may just find your new muse!
Wearable Sex Toys for Couples:

items such as panty vibrators that can be worn by her and controlled by her partner using either an app or a remote control in private or

public

. 

Couples Sex Toys to Wear During Penetrative Intimacy:

couples sex toys that can be inserted into the vagina during

penetrative sex

for extra stimulation for both partners.

Penis Extensions:

pleasure products that

enhances the size and girth of one's penis

for deeper or more intense penetration.

Double-Ended Dildos:

sex toys for couples that can be used by

lesbian couples

or by anyone, anally.

Cock Rings:

sex toys worn by him

to produce stronger, more powerful erections, and to give off vibes to both partners during penetrative sex.

Strap-On Dildos:

For

pegging pleasure

, strap-on dildos are worn by one partner in order to penetrate their lover.
Of course, there are other sex toys that can be used with a partner, such as wand vibrators for a sensual massage, or toys marketed for solo players for a bout of mutual masturbation, like clitoral stimulation toys, G-spot vibrators, anal toys, and more.
And now that we've taken a look at some of the deliciously fun sex toys for couples, let's get a little bit more intimate with our favourites…
Beginners: 3 Fun Sex Toys for Couples
Starting out in the world of sex toys with your partner? Why not take a peek at these three gorgeous pleasure products that are perfect for beginners?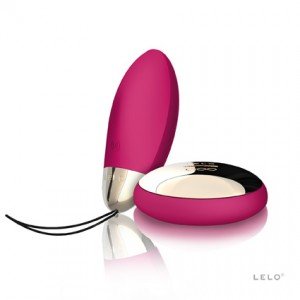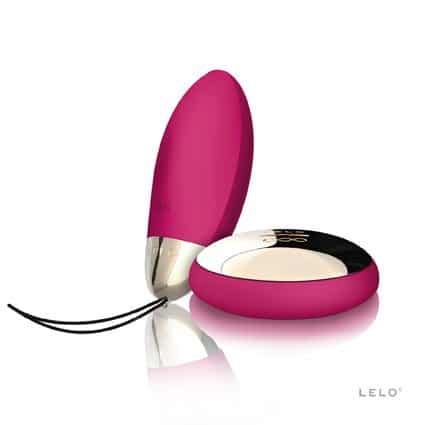 Perhaps you've already had the tantalising experience of playing with a bullet vibrator, but are ready to take it up a notch with your lover? LYLA 2 is a remote-controlled bullet vibrator, small in size and sleek in design, that can be enjoyed by both partners. This waterproof piece of magic is inserted by her, and comes with a SenseMotion remote control, which means that vibrations are activated simply with the movement of the remote. It's near-silent, has an excellent signal range, and can be used as a sassy way to spice up your date nights in private or in public.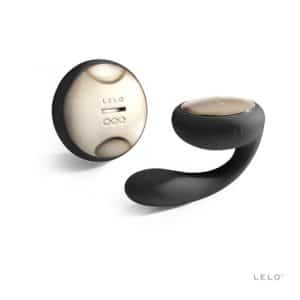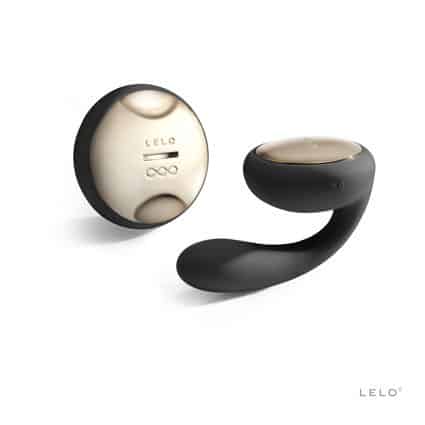 Slowly get more comfortable with a sex toy for couples worn during penetrative sex with IDA, a remote-controlled vibrator worn by her and enjoyed by both. It does this by stimulating her G-spot and teasing his shaft during intimacy. IDA has a slender arm, making it great for beginners, and slips in gently and effortlessly for a night of uninhibited passion and shared bliss. This sweet treat not only vibrates, it also rotates! And with its silky, soft, and smooth design, it'll hug and cherish your body's curves in any and all positions.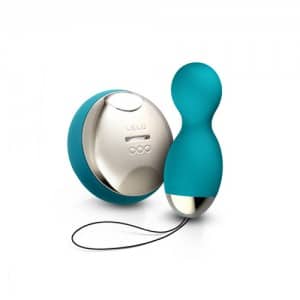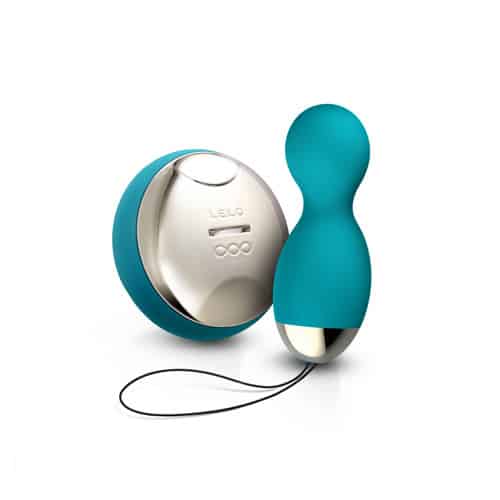 LELO's HULA BEADS work in a similar fashion to Ben Wa Balls, except they give off an even stronger vibe. When you insert these pleasure balls, you'll feel sensual yet discreet vibrations that can be curated by you or your partner using its wireless remote control (a simple flick of the wrist adjusts its intensity). This versatile beauty has two bulbous designs; the head swirls gently, while the body vibrates. You can use these HULA BEADS by inserting part of it to experience clitoral stimulation, or inserting all of it to enjoy powerful G-spot sensations.
Experienced Players: 2 Fun Sex Toys for Couples
Have you already had the pleasure of using a sex toy or two with your partner? Looking for new vibes that'll send shivers down your spine? There's always something fun to play with at LELO!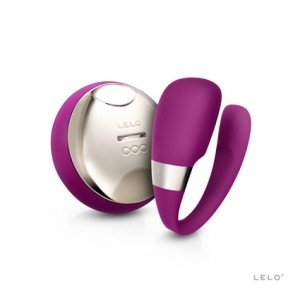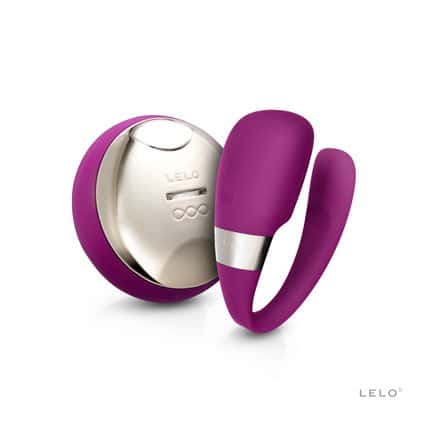 TIANI 3 is a sensuous upgrade from its predecessor, TIANI 2, and is a powerful and sexy number that has two motors for double pleasure. This fun sex toy for couples is inserted by her in such a way that both the G-spot and clitoris are stimulated, while also giving off seductive vibes to the length of her partner's shaft. It's a flexible, luxurious couples toy that comes with a wireless control for hands-free pleasure. Its control uses SenseMotion technology which means that a mere flick of the wrist will adjust the intensity of the vibrations. Easy, hands-free fun for couples in lust.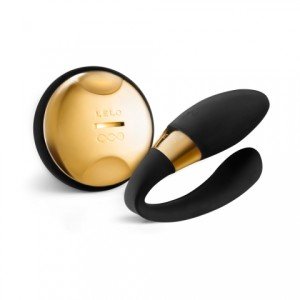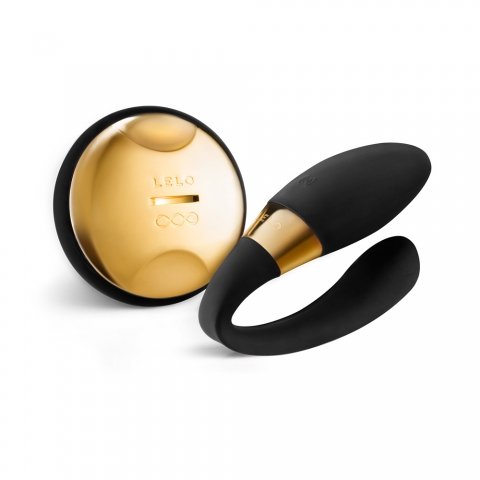 And last but certainly not least, the TIANI 24k is for couples who deserve absolute luxury. It's a couples sex toy that's brimming with grandeur and magnificence, and is the perfect addition to your collection of couples sex toys. In fact, it'll actually outshine all of your other toys. That's because this opulent toy features a ring made of 24k gold. It's also loaded with orgasmic potential with its remote-control capabilities, waterproof design, and eight luscious settings. TIANI 24k is a fun couples sex toy that's worn by her during penetrative sex, teasing both partners during their lovemaking tryst. Play time has officially become even more lavish than ever before.
So, whether you're going for something small and petite, or something more grand and sumptuous, there's something for everyone in the range of sex toys for couples by LELO. Now all that's left to do is decide which one is your favorite!