The Love Agenda is the Only Calendar You'll Need All Year
Whether you follow the Chinese calendar, Gregorian calendar, or plan your entire year around summer vacation, we at LELO fittingly start the year off in Masturbation Month (aka May)! And if there's anything this wild year has brought us, it's a little too much time at home that has spurred some creative thinking. Our team has put together a 12-month Love Agenda that notes all the sexiest holidays to ignite your intimate exploration. 
Get Your LELO Love Agenda Here!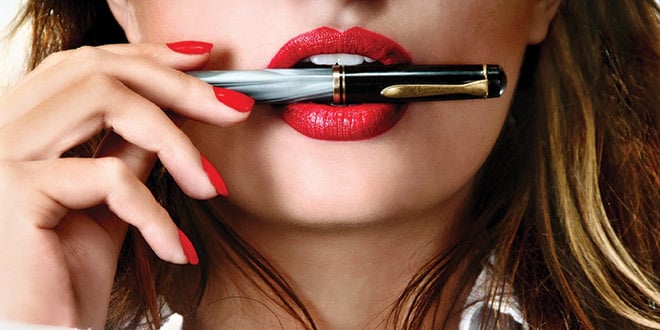 While Easter and Thanksgiving are set aside for family occasions, these are some holidays you might want to celebrate behind closed doors, because, well, sometimes we need holidays away from family too. It's about time we build better relationships with our erogenous zones. There's no better way to ring in the New Year than with Global Love Day!
This year, we'd like to make a toast to investing into our sexuality as much as we invest in caring for every other aspect of our health and wellness. As you'll see in the Love Agenda, LELO has worked hard to make inclusivity a pillar of it's values. We are constantly learning about how the way we portray ourselves can affect the way others view their own sexuality along with the sexuality of those around them. Basically what we're saying is… everyone deserves pleasure, so why not celebrate it!
So starting this LELO New Year, embrace Masturbation Month by taking a little "me day" and trying something new. Reflect on your wonderful body and experiences that have led you down your sexual journey. You have so much more to go, so set some sex goals this year! Whether it be learning how to multiple orgasm, testing out some new sex toys, or exploring the backdoors, welcome every step of the process.
The following naughty calendar days simply act as opportunities to get you thinking, and hopefully trying, something new. Give back to that body that gives so much for you. And well, if one of these happens to land on your birthday, it might just be a sign that you should try it…
May
1: Global Love Day
7: No Pants Day
17: International Day Against Homophobia
28: International Masturbation Month/Day
June
1: Pride Month
10: National Sex Day
July
August
8: International Female Orgasm Day
29: Go Topless Day
September
21: International Kinky Day
23: Bisexuality Day
October
November
4: Sex Toy Day
11: Singles' Day
19: International Men's Day
December
January
8: Bubble Bath Day
February
5: National Shower with a Friend Day
12: Sexual & Reproductive Health Day
14: Valentine's Day
March
20: International Day of Happiness
April
16: National 69 Day
It's going to be a busy year!
---
Donna is a Volonté contributor and freelancer who lives in San Francisco with her understanding husband and not-so-understanding teenage sons. Her work has been published in The Journal of Sexology and she is currently writing a book on love languages.